You'd be hard-pressed to find a Hollywood couple that seems more compatible and grounded than Blake Lively and Ryan Reynolds.
"In general, it's nice to have someone who understands what you're doing. Especially because our job is so weird – you have to be married to other people, it's all so strange," she said. "It's never normal, even when you're both doing it."
Plus, she said, Reynolds is familiar with what really goes down during a sex scene, so there's no awkwardness when either of them has to film one.
"It's helpful to know that like, oh, when you're acting like you're in a relationship with someone [else], that's not what's actually happening," the actress told the hosts. "Because I have friends who are married to people who aren't in the business, and they're like, 'Oh, so you're not actually making love in that scene?!' And I'm like, "No, no, no, no, definitely not, no. So yeah, those elements are helpful."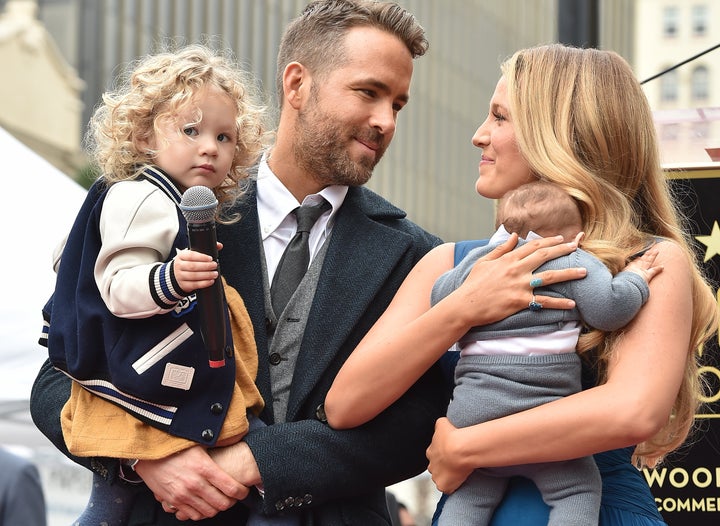 "Happy Birthday to my amazing wife," he wrote on Instagram ― which is incredibly sweet until you realize he cropped out Lively's face:
And here's how he marked the occasion on Twitter a year before:
That's not all Reynolds posts on Twitter. He's proven himself to be quite the joker, usually at the expense of his family:
Lively ― who's cracked some jokes at Reynolds expense, too ― told the "GMA" hosts that she misses out on most of her hubby's wisecracks.
"Luckily I lost my password to Twitter about a year and a half ago, so I haven't been able to keep up," she said. "Everybody's always asking about it, but I never know. He's so funny."
Perfect for each other, we tell ya.