Blake Lively covers the October issue of 'Allure,' and in the interview she talks about having a life outside of acting, not wanting to be famous and her new Ben Affleck movie, 'The Town,' out Friday.
Scroll down for a photo and see the rest of Blake's sexy cover shoot here.
On her role in 'The Town':
"This part was originally supposed to be for a 37-year-old woman--she's a mother--but when I read the script, I knew I had to have the part. It was selfish of me. I worried I would ruin it for other people. But I had to try it."
On wanting a family:
"I want babies. Lots of babies. Of course!"
On being insecure about her acting ability:
"You make your mistakes on a bigger screen for everyone to see. I'd look at what we shot on a day and it was like, 'Oh, gosh, I'm terrible.'"
On her goals beyond acting:
"I want to have a brunch place, a bakery, and a Southern restaurant--because my family's from Georgia--and then I want a place that is all-over-the-world cuisine... I take a cooking class everywhere I travel. I find it's the best way to get to know a culture. It's what people bring to the family every day, what they break bread over--it's a very intimate thing."
On boyfriend Penn Badgley:
"Yeah, I don't comment on my relationships, so you can skip that one! My anonymity is something I treasure. Wanting to be an actor and wanting to be famous are different."
PHOTO: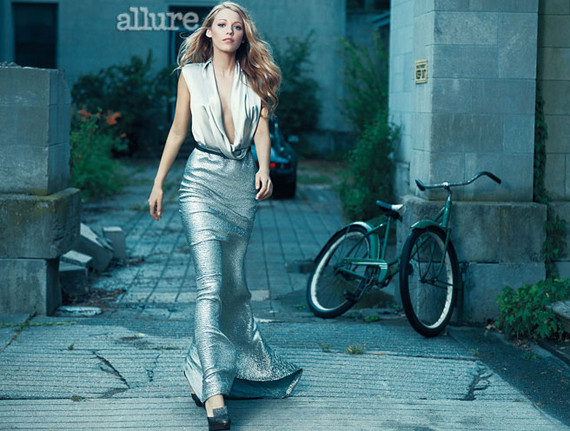 Popular in the Community