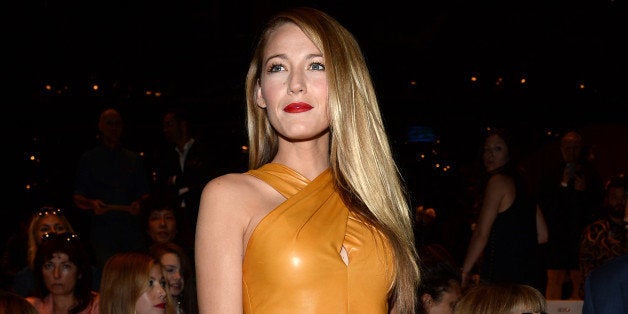 Blake Lively fans, get ready: The impossibly stylish star announced she will be launching her own lifestyle company -- and many are comparing it to Gwyneth Paltrow's GOOP.
"It's something that will be launching in a few months and that I'm really, really thrilled about," she said. "The main element of it is that it's about storytelling and it's about living a very one-of-a-kind, curated life, and how to achieve that. There's nothing like it out there -- it's without a genre. I have so many passions outside of acting and things that I grew up being good at and that I don't utilize when acting. Acting was something that my family did so I just kind of got into it by default, but there was so much that I cultivated, thinking that I wouldn't be an actor."
The 26-year-old, who is the face of the Gucci Premiere fragrance, told Vogue she is in a "different place" in her life now, after finishing up her stint on "Gossip Girl" and becoming a married woman. A dip into the lifestyle pool seems totally up her alley.
"Work is important, but my greatest passion is my personal life," she told Lucky.
We hope there will be plenty of fashion on Blake's site: