Blake Lively is pregnant!
The 27-year-old actress made the announcement via her website, Preserve, within a story titled "Preserve Celebrations: Falling for Family." The article is dedicated to expectant mothers and announces plans for this month to celebrate those bringing life into the world.
"Preserve at its core is about family," reads the letter. "Family is the single word our founder, Blake built this home on. We have something for men, for women, for the old, but we realized, we don't have anything for the new. With family on our mind, we looked to the origin of it all -- to the women in our lives who are right there, at that special moment; at the creation of family."
The letter ended with: "Congratulations to all the expecting mothers out there. And thank you for being a part of our Preserve family."
Alongside photos of pregnant women celebrating at an outdoor party appears a photo of Lively cradling her belly, taken by the actress' brother, Eric.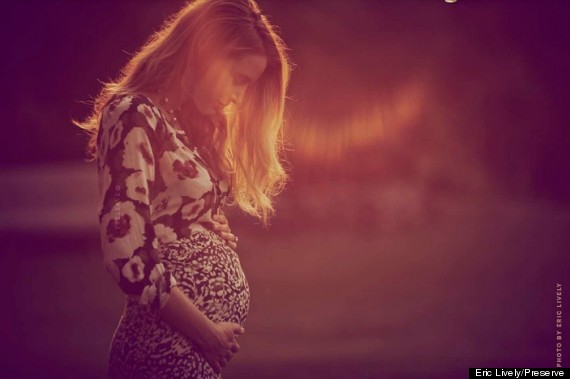 This will be the first child for Lively and husband Ryan Reynolds, who married in 2012. The former "Gossip Girl" star has been vocal about wanting a big family: " I'd love 30 [children] if I could."
Reynolds has similar feelings.
"We'd love to have a big family," he told Details magazine last year. "We both come from big families -- my parents did four, Blake's did five. A lot of people say it's crazy, but we'll only know when we're there, you know? We'll walk through that fire pretty happily, I think."
A rep for Lively was not immediately available for further comment.