For the past few months, the actress has been rocking exclusively suits while making the rounds on her "A Simple Favor" promo tour. It all seemed to start in April, when she attended CinemaCon in Las Vegas in a Sonia Rykiel blazer dress. It wasn't quite a suit, but it definitely kicked off the wardrobe trend.
At first, we thought nothing of it. Lively has long been a fashion plate and wore plenty of suits in the past. But then we noticed that with every appearance, there was a new suit, each tailored to perfection.
She recently spoke about her current suit obsession, telling E! News that it had to do with her role in "A Simple Favor" as well as the film's director, Paul Feig.
At the Ralph Lauren 50th anniversary event in New York on Sept. 7, Lively arrived (fittingly) in a classic black and white Ralph Lauren suit, telling E! the look was inspired by Feig.
"In 'A Simple Favor,' the movie we have coming out on September 14th — shameless self-promotion here — I modeled my entire character's look after him," she said. She jokingly added, "So tonight, we were coming as dates and didn't realize we're wearing the same outfit ― it's so embarrassing."
Lively's character in the film, Emily Nelson, wears a number of suits, all of them by Ralph Lauren, the actress told E! For the past few months, however, the former "Gossip Girl" star has worn ensembles by the likes of Versace, Vivienne Westwood and Meghan Markle favorite Roland Mouret.
The Sonia Rykiel Blazer Dress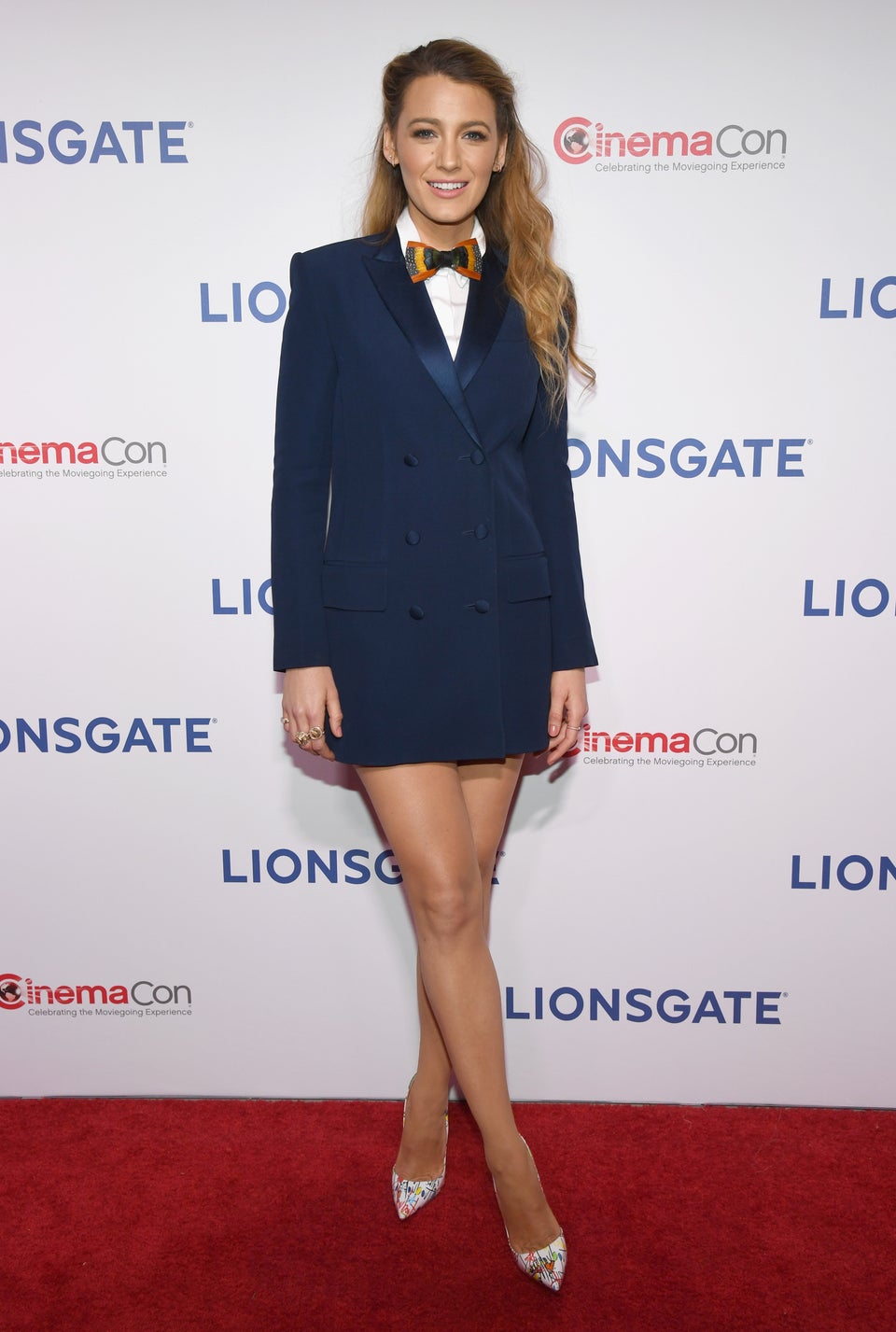 Ethan Miller / Getty Images
The Brunello Cucinelli Velvet Ensemble, Pt. 1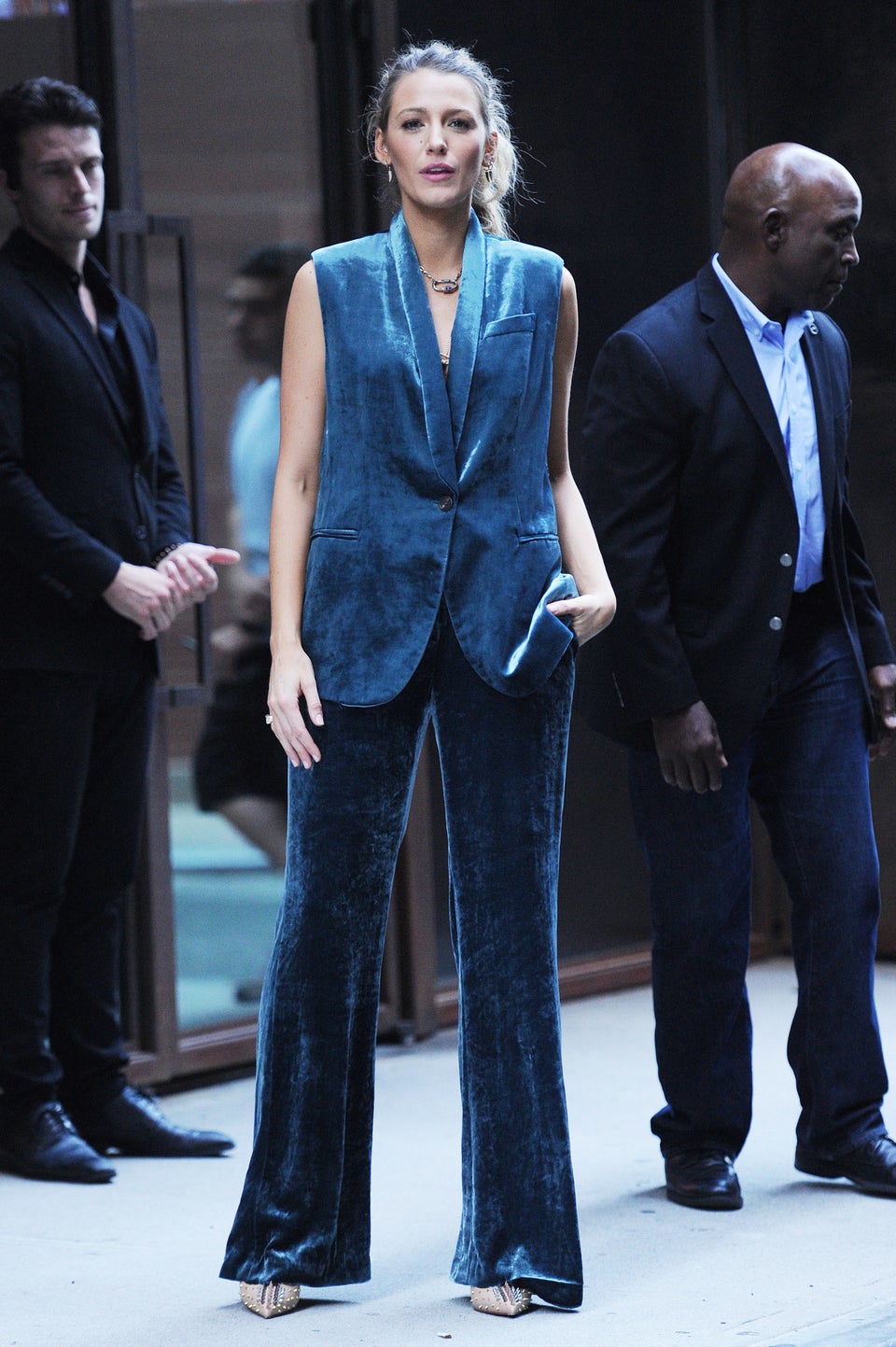 Josiah Kamau / Getty Images
The Brunello Cucinelli Velvet Suit, Pt. 2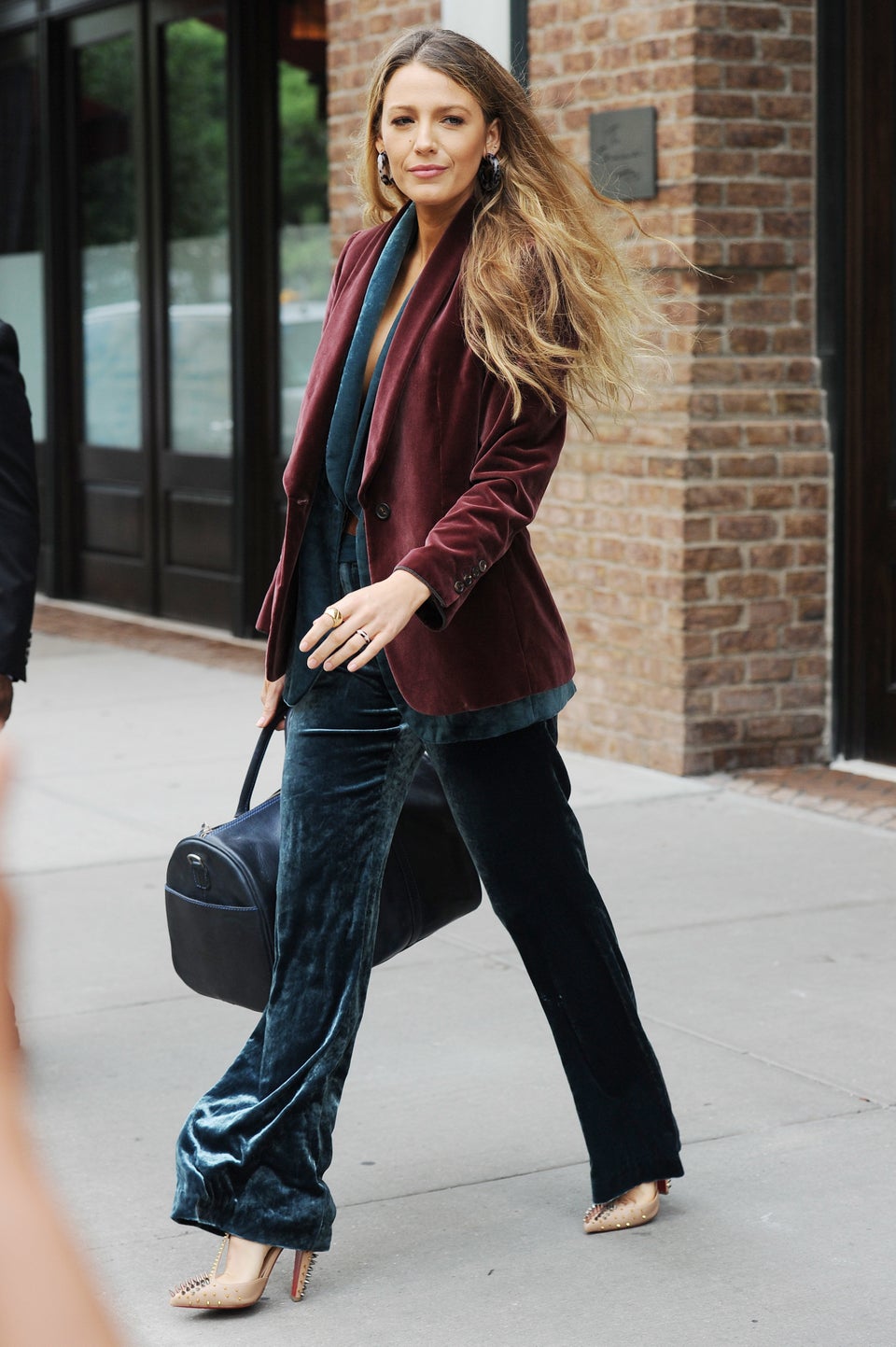 Josiah Kamau / Getty Images
The Neon Green Versace Suit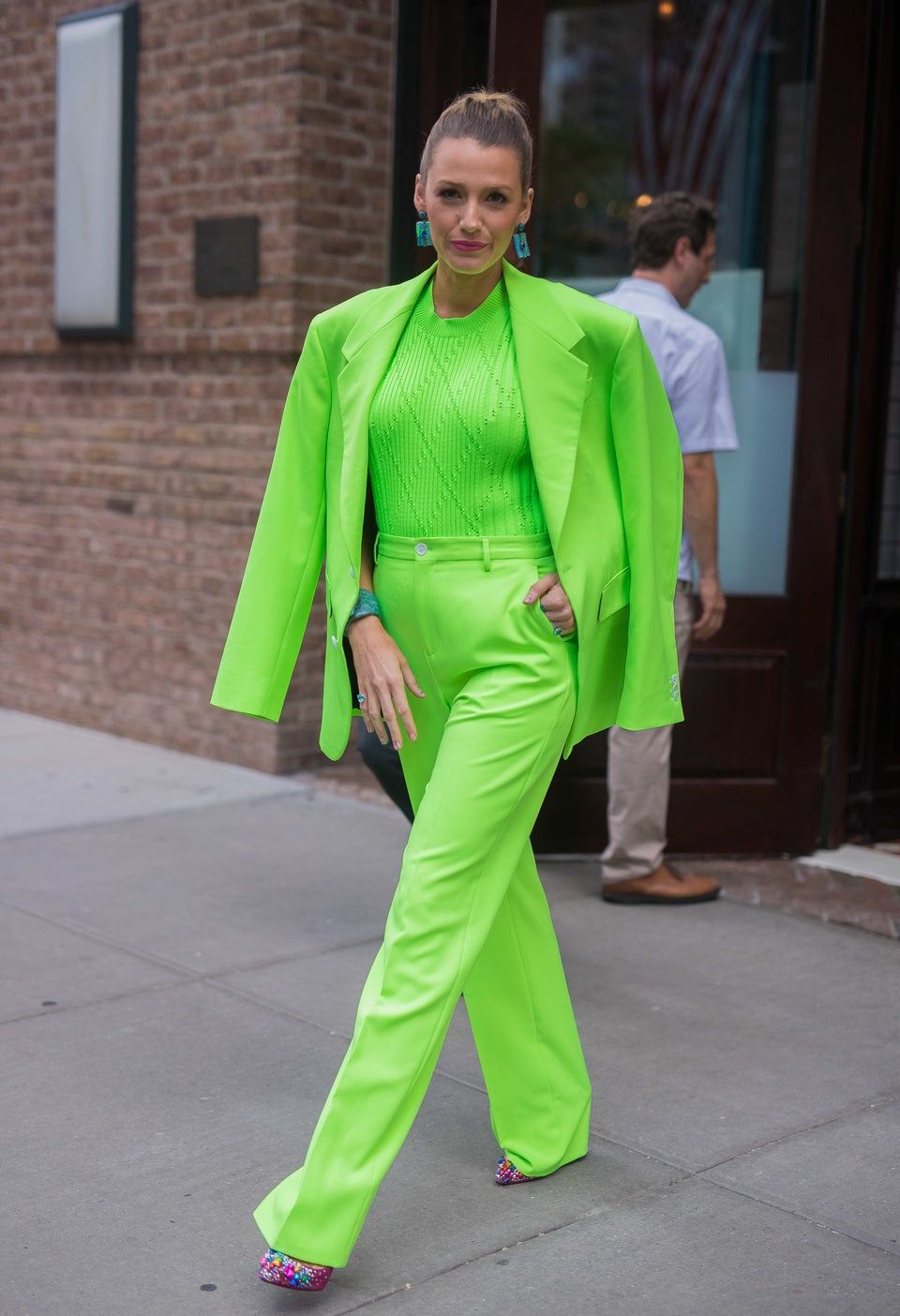 Say Cheese! / Getty Images
The Roland Mouret Plaid Suit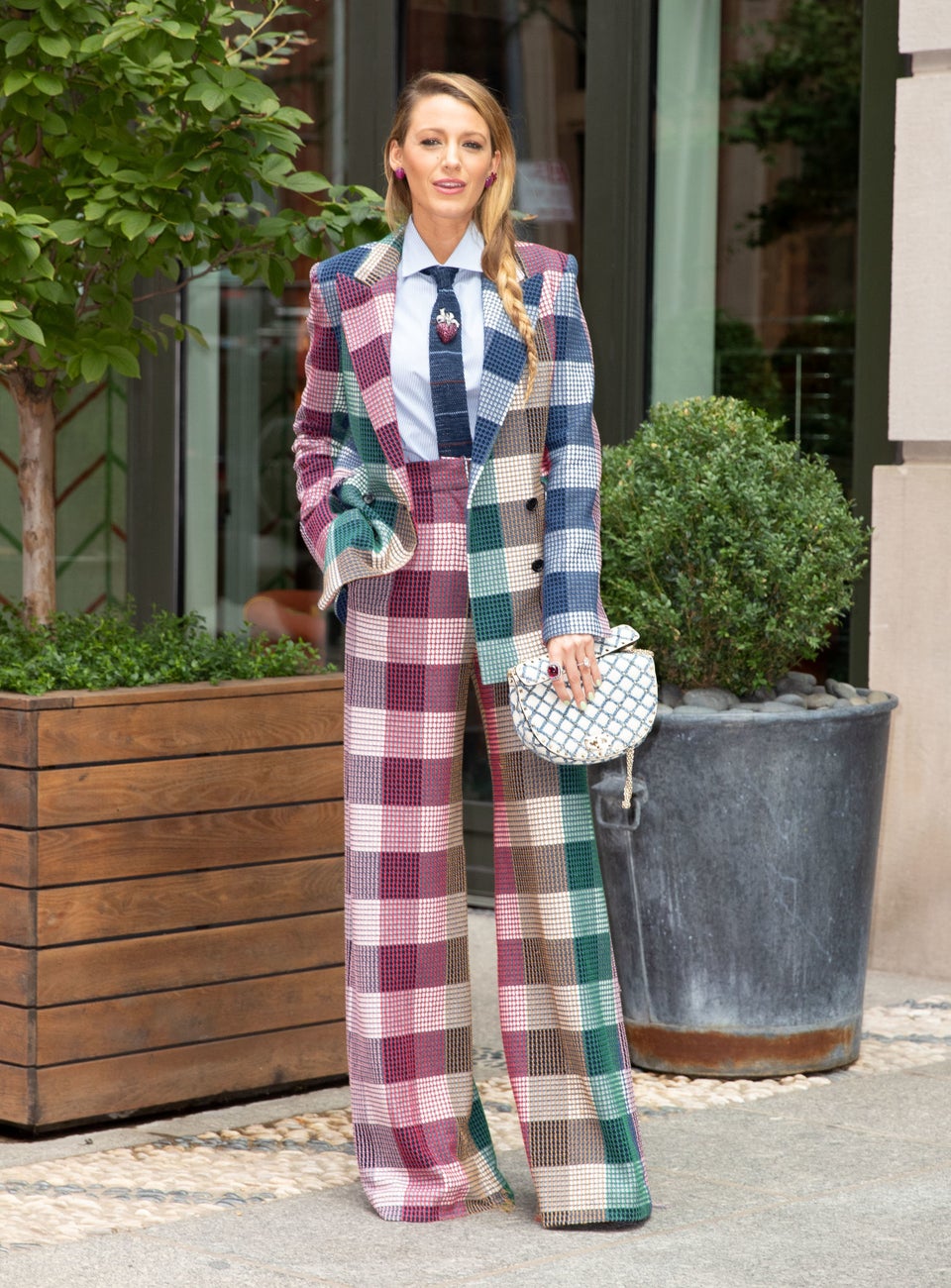 The Pinstripe Zimmermann Suit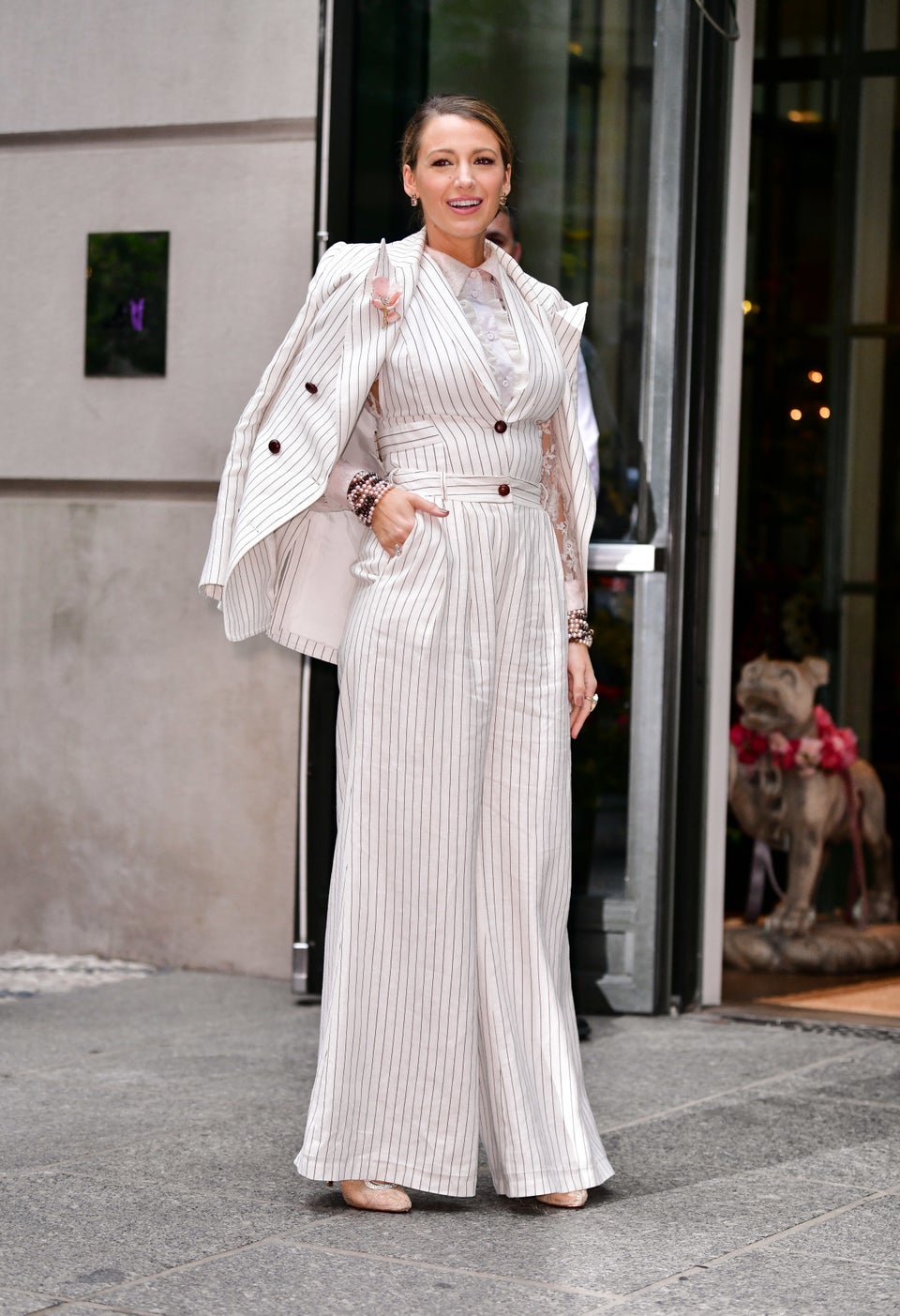 James Devaney / Getty Images
The Pink Vivienne Westwood Suit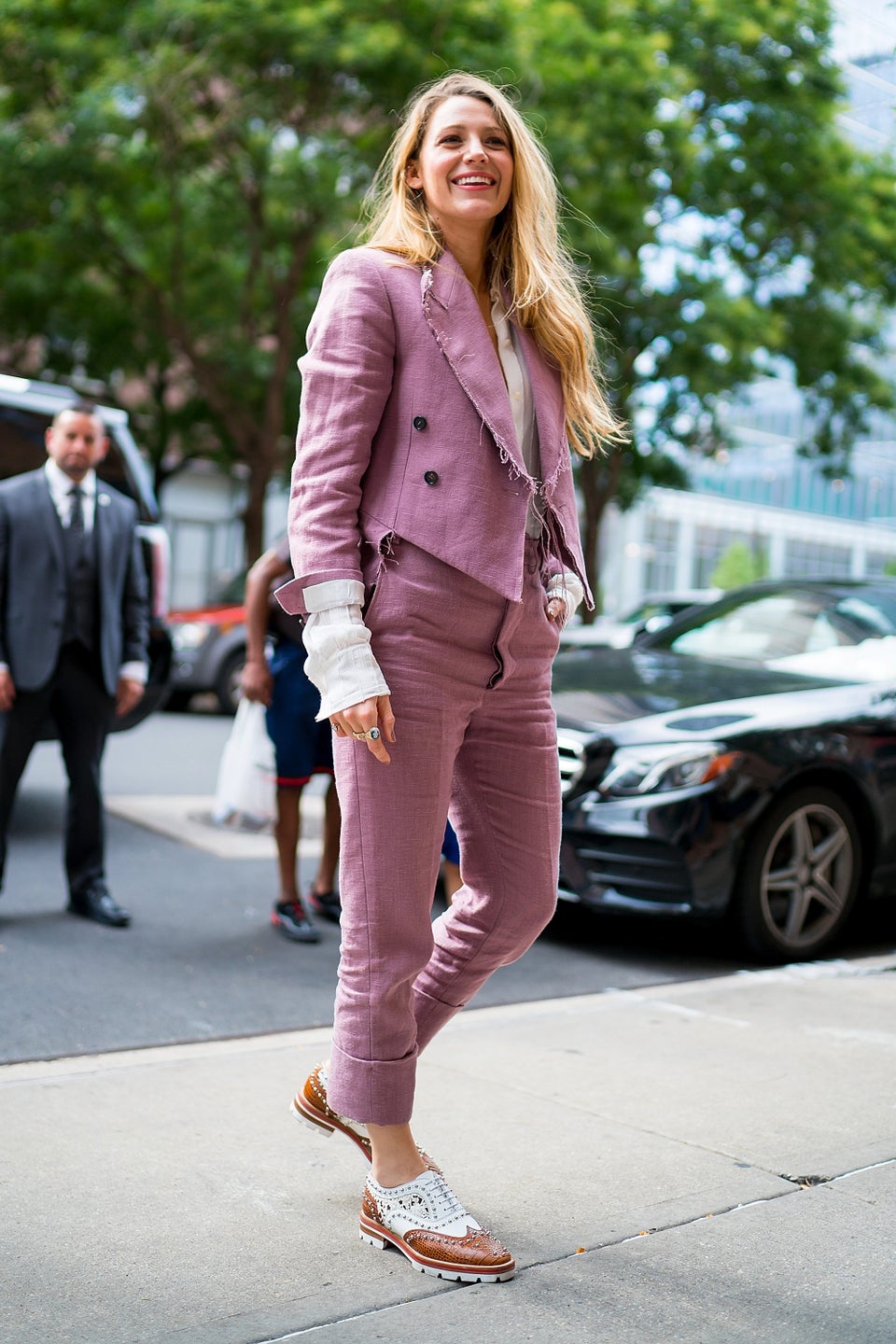 TheStewartofNY / Getty Images
The Ralph & Russo Couture Suit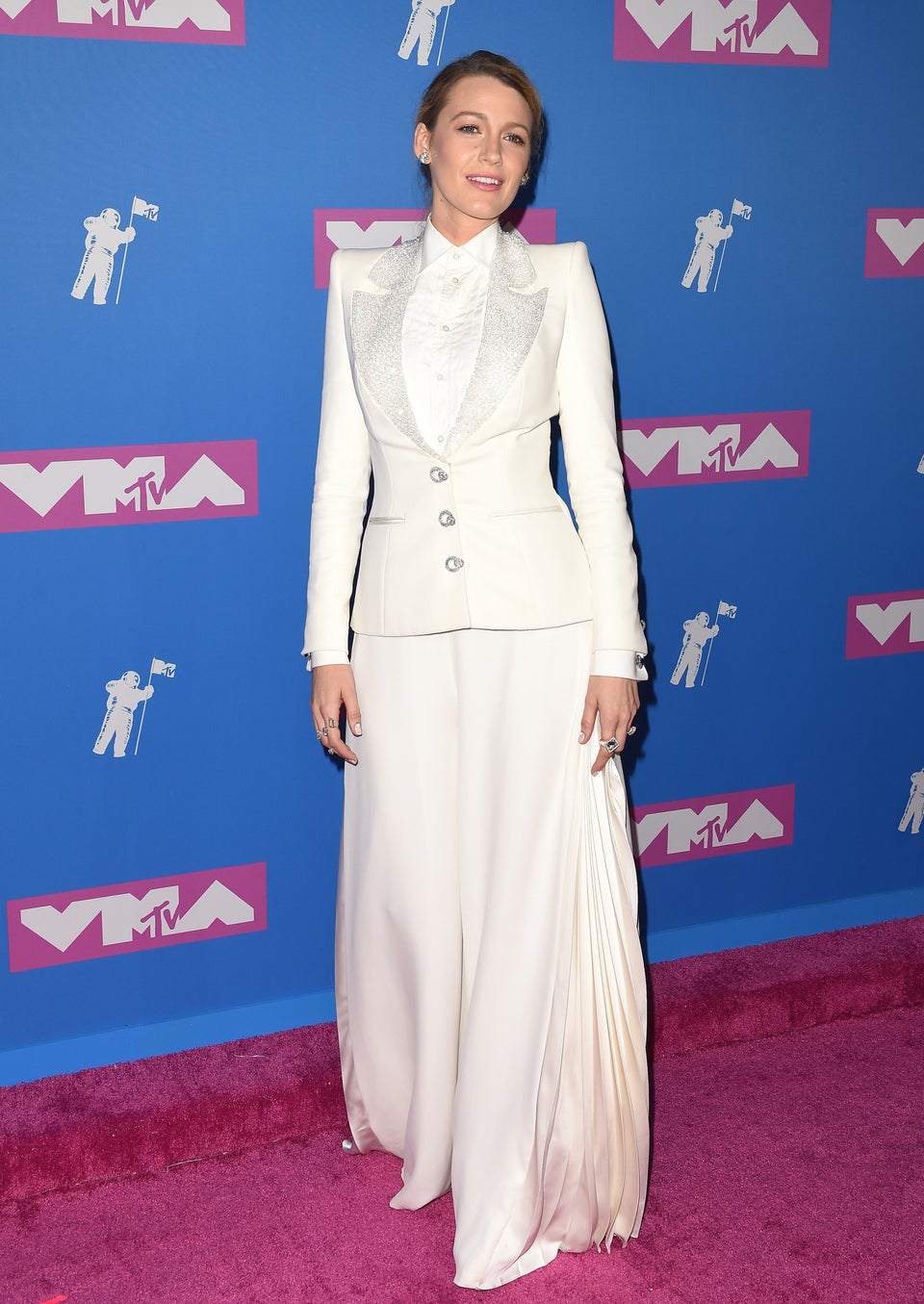 Axelle / Bauer-Griffin / Getty Images
The Classic Ralph Lauren Suit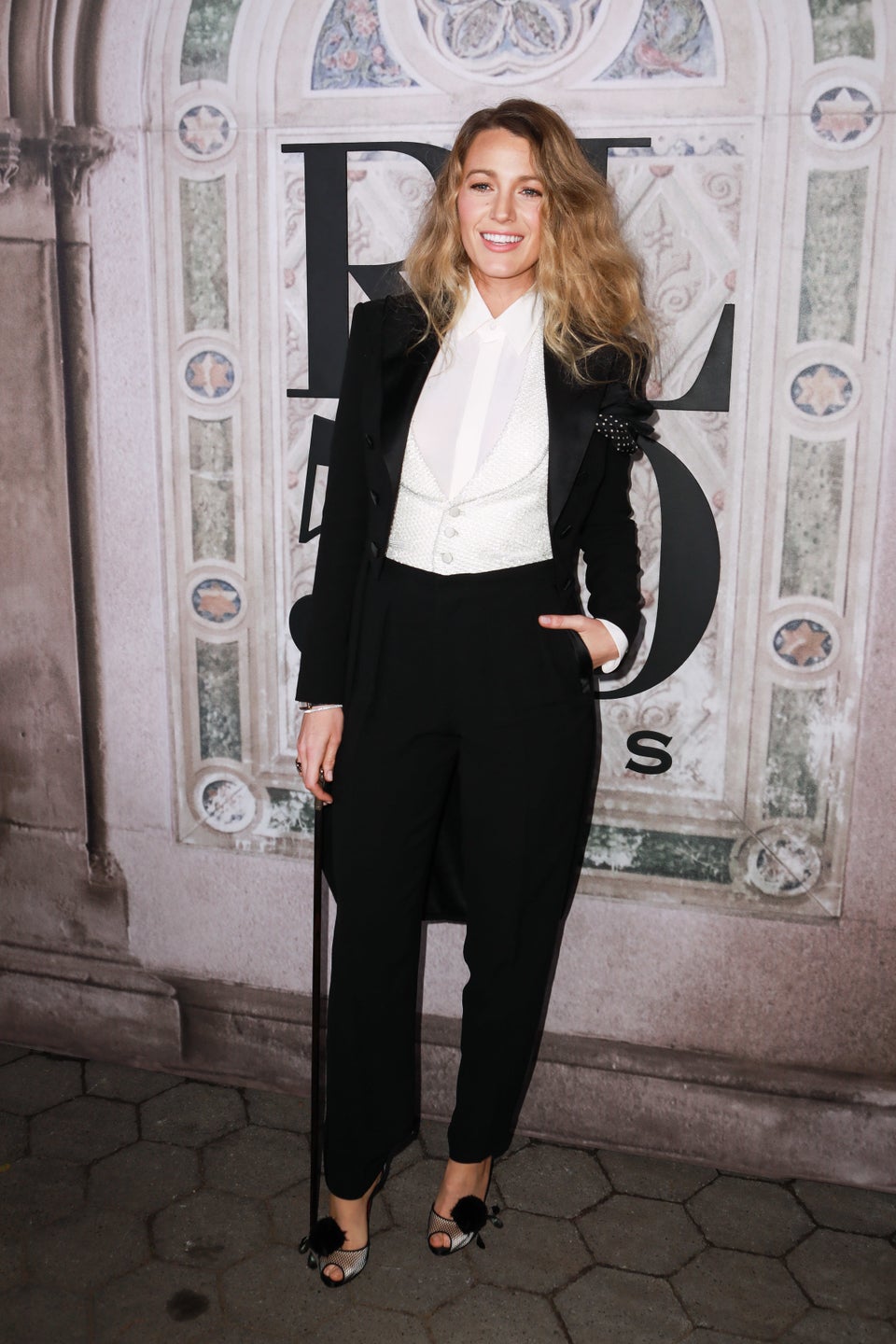 Gonzalo Marroquin / Getty Images
The Floral Gucci Suit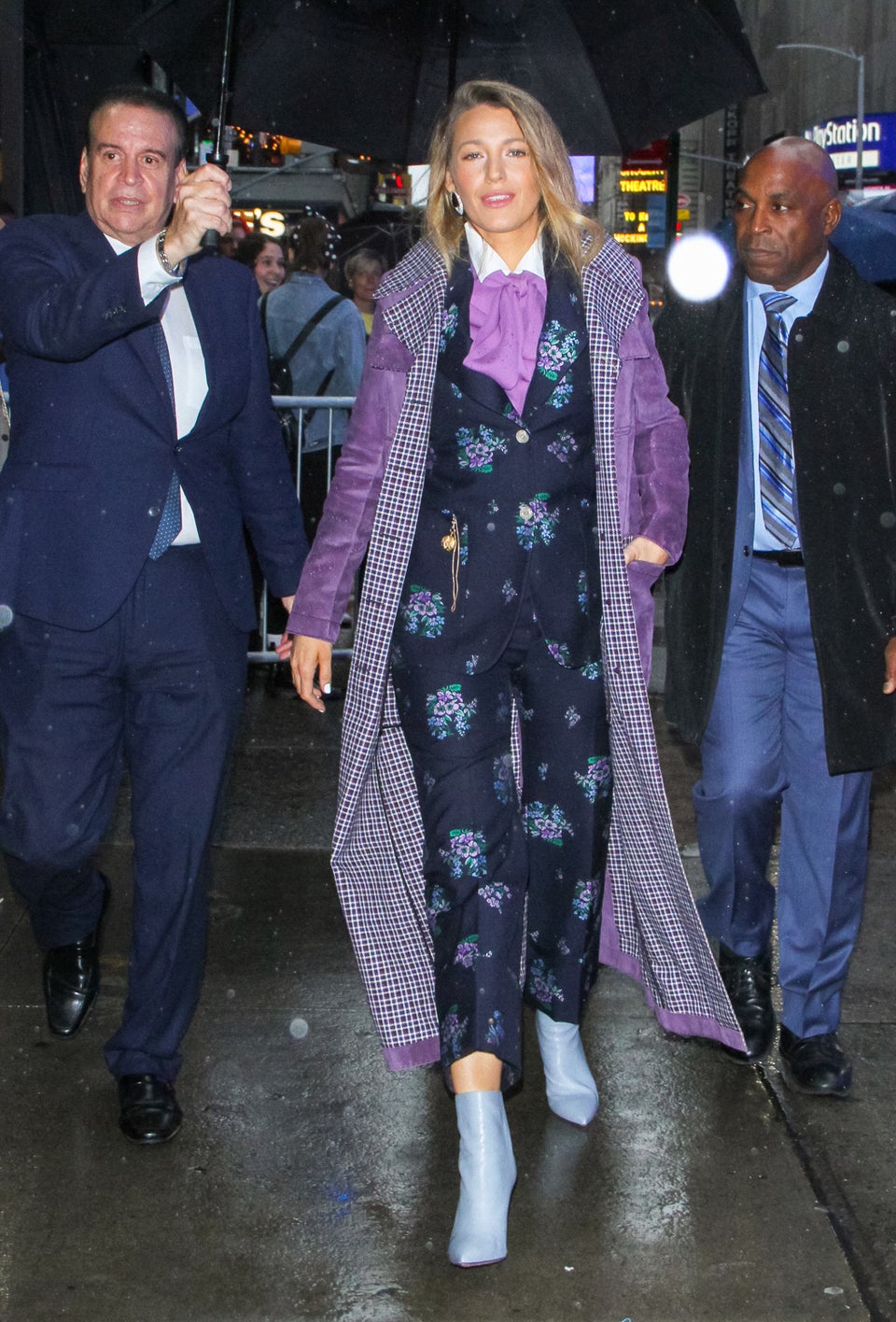 MediaPunch / Bauer-Griffin / Getty Images
The Color-Blocked Suit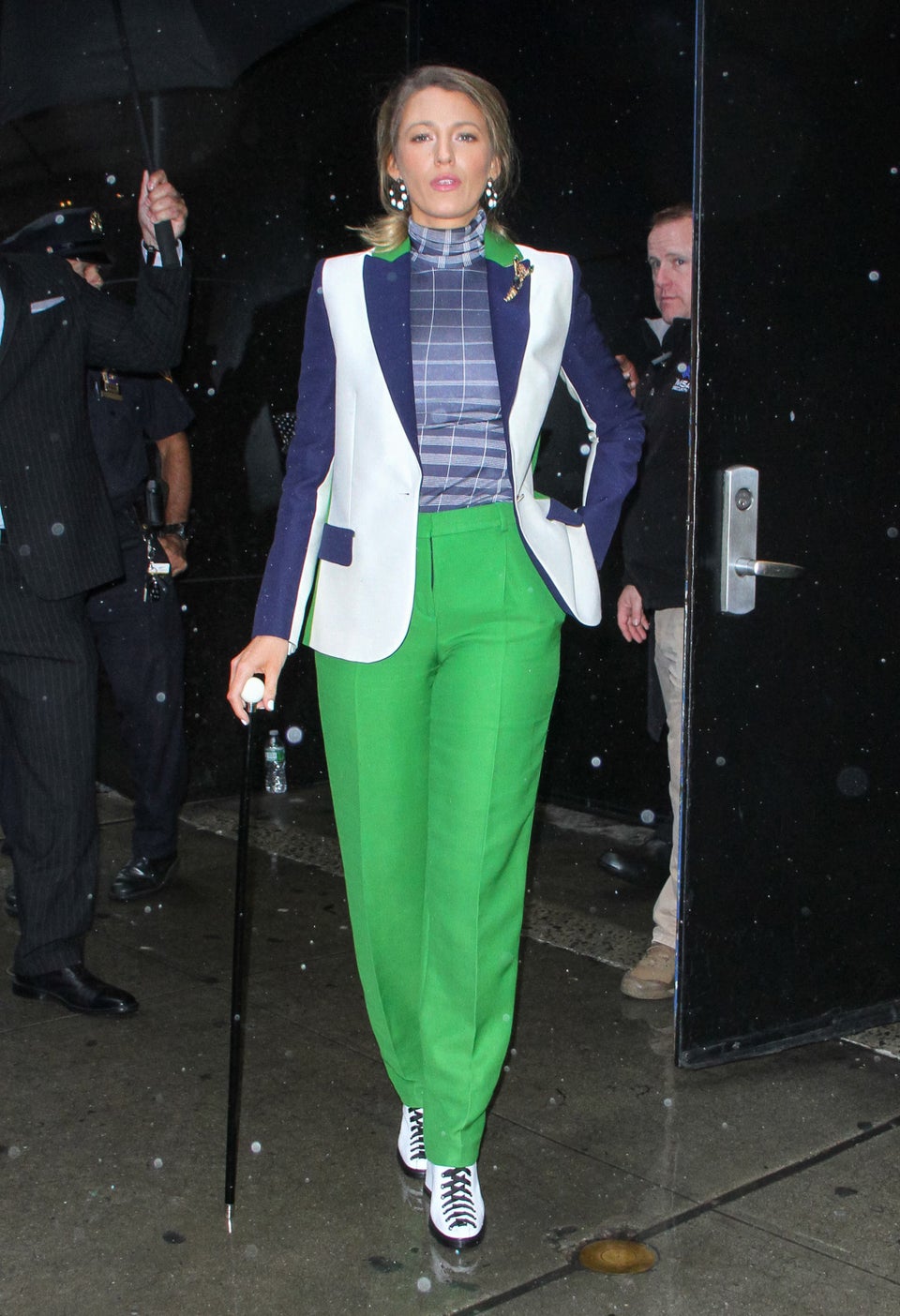 MediaPunch / Bauer-Griffin / Getty Images
The Bright Orange Bottega Veneta Suit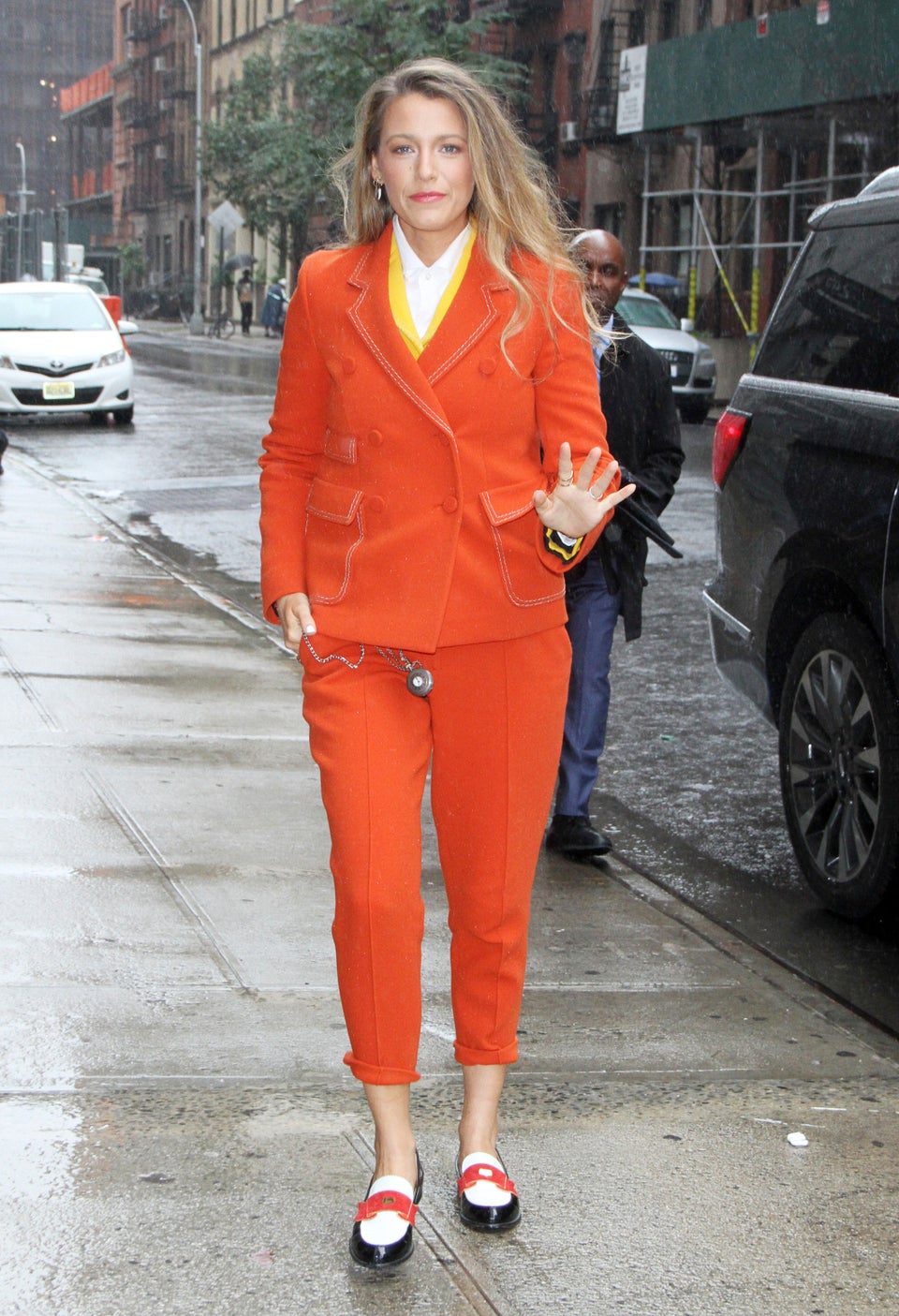 MediaPunch / Bauer-Griffin / Getty Images
The Wolk Morais Spring 2018 Suit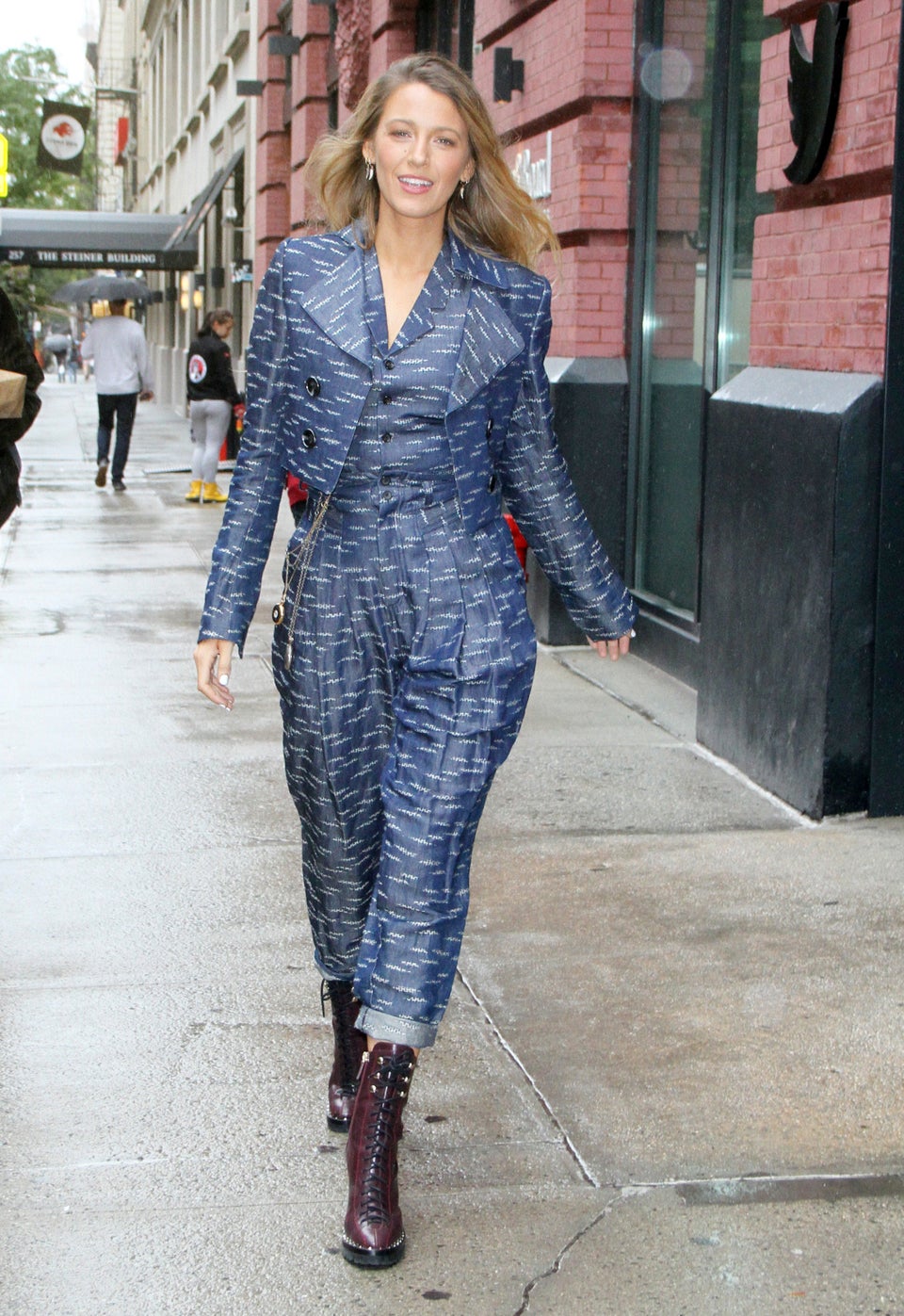 MediaPunch / Bauer-Griffin / Getty Images
The Sleek Black Givenchy Suit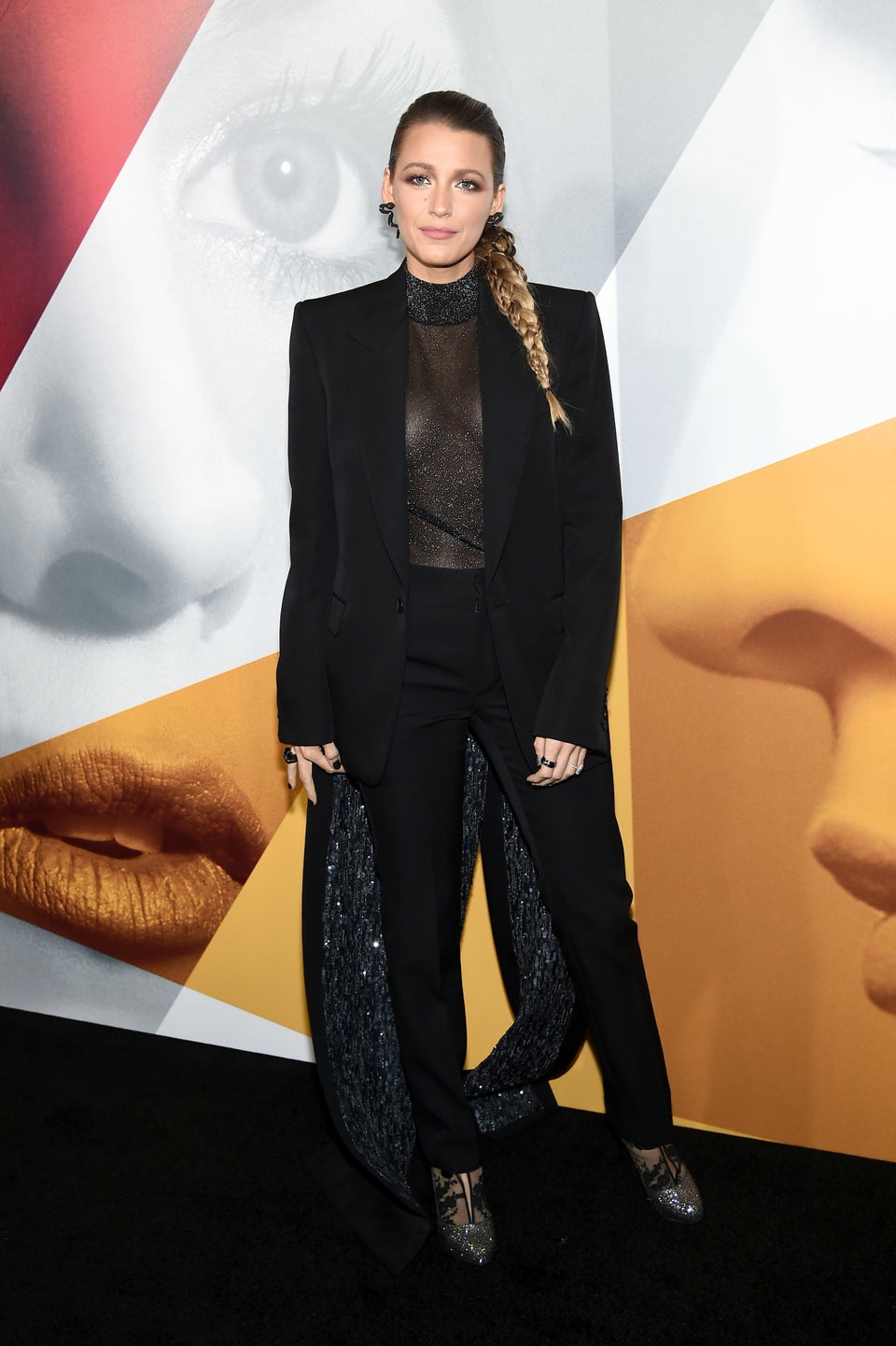 Steven Ferdman / Getty Images
The Gray Plaid Suit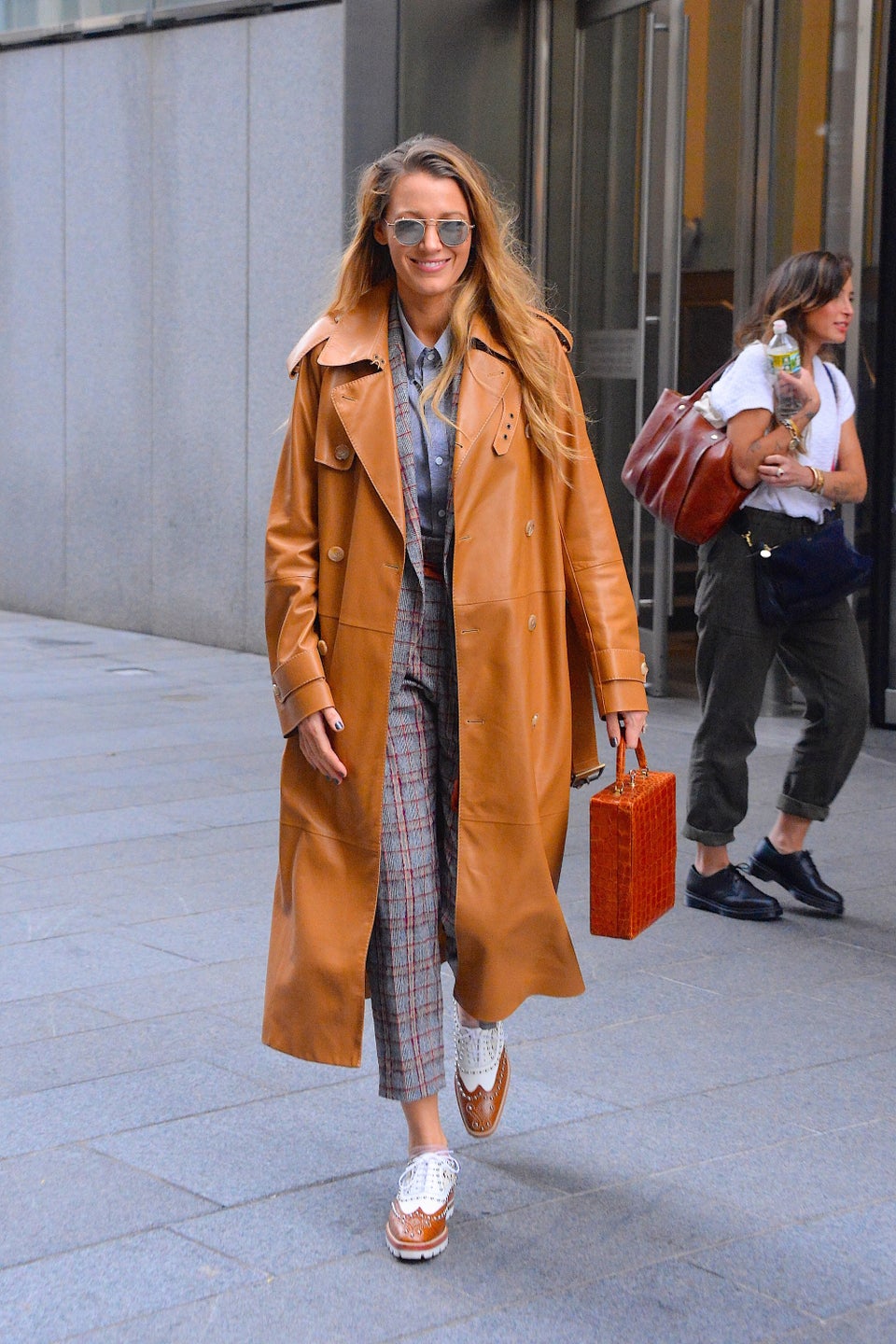 Robert Kamau / Getty Images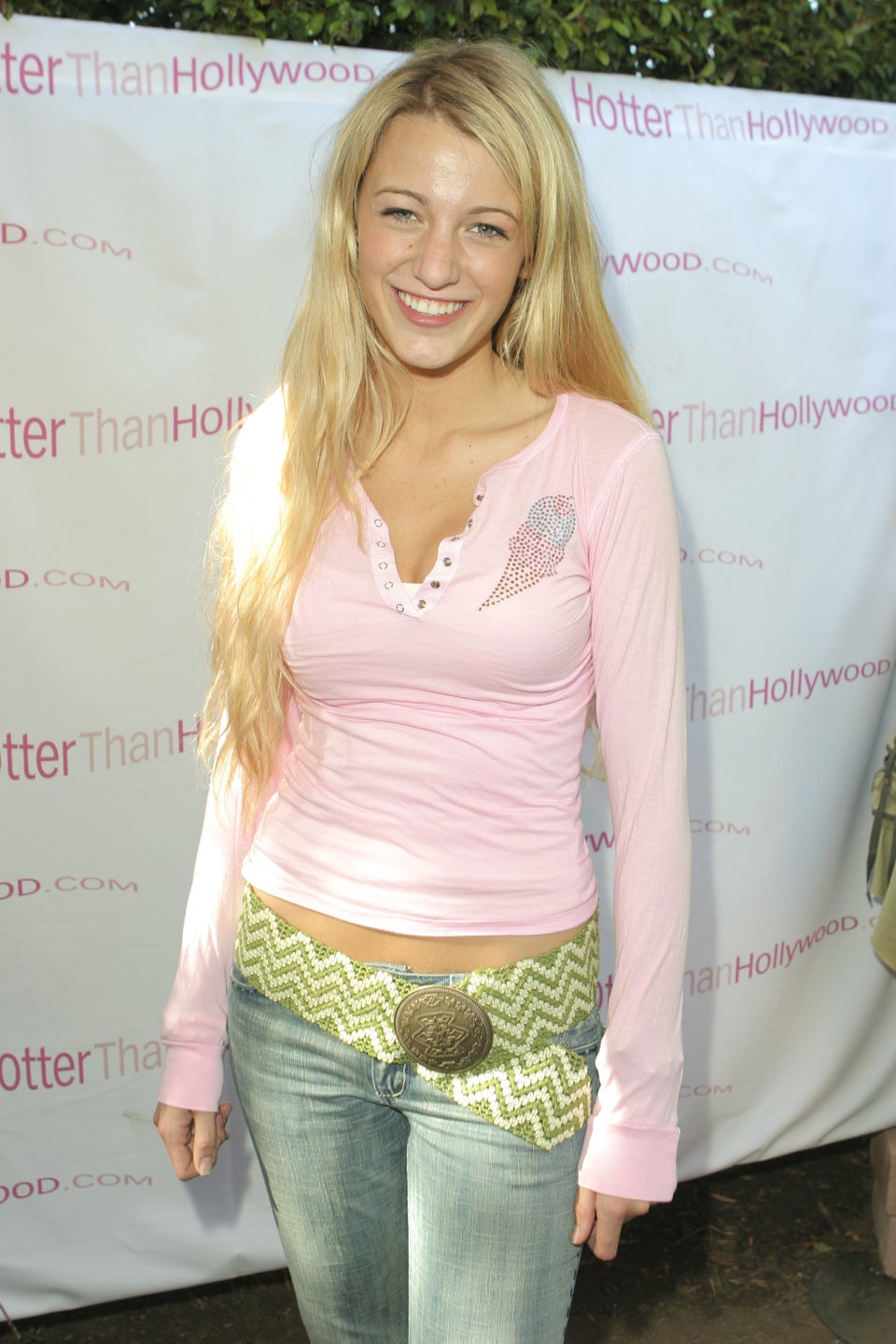 Blake Lively Through the Years