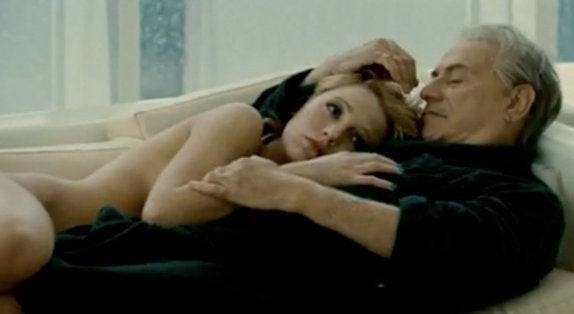 The 'Gossip Girl' star tells Parade magazine just what it was like lying naked on top of 75-year-old screen legend Alan Arkin.
"Apparently naked, not fully naked," she explained. "I was lying partially naked on Alan Arkin, but strategic body parts were covered. It's always scary when you're in front of strangers half naked, but the fact that it was with Alan, honestly, didn't make it any weirder. I think being with a young dude would have been more awkward because I might have been like, 'Well, does he think I look cute right now?'"

Blake also told the magazine about being dragged around on a dog leash by her lesbian movie aunt, Julianne Moore.
"Pippa does get very dark," she said. "Like, that was me on a dog leash being led around for a photo shoot by Julianne Moore, who plays a lesbian photographer. It sounds bizarre, but it was exciting for me because I never really went through that dark and wild stage, so to get to explore that in the safety of a movie set was great."
Popular in the Community