Are we the only ones who completely forgot Blake Lively and Leonardo DiCaprio were once a thing? Well, one need only check the former couple's text message receipts, which are apparently filled with photos of dolls. Yes, you read that correctly. 
"We learned a lot from Blake," "Gossip Girl" executive producer Joshua Safran told Vanity Fair. "When I think about shooting the LA episodes, Blake was dating [Leonardo DiCaprio] at the time, and she had this thing where she had a doll that she took photos of that she sent to Leo. Blake was way ahead of the curve. It was pre-Instagram. She was documenting her life in photographs in a way that people were not yet doing."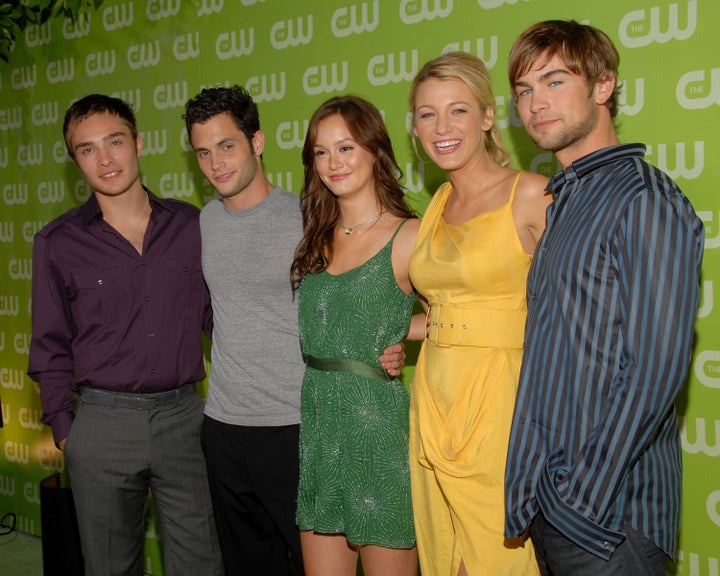 What kind of dolls were they? Did Leo respond respond in theme? What about his use of boo boo? We'll let you imagine. The article doesn't elaborate about the specifics, but it does provide some context about another one of Lively's flings. 
At the beginning of the series' run, the actress cozied up to co-star (and future Gossip Girl) Penn Badgley, but the two split in 2010 after a few years of dating. 
"The shocking thing was, I found out on the set of the Season 2 finale that Blake and Penn had broken up months before," Safran said. "They kept the breakup hidden from the crew, which you could never do now. I don't even know how they did it. They kept it from everybody which is a testament to how good they are as actors. Because they did not want their personal drama to relate to the show."
BEFORE YOU GO
PHOTO GALLERY
Blake Lively Through the Years