Blake Lively took issue with a joke aimed at Woody Allen and the sexual abuse allegations against him. 
The man behind the joke was French comedian and master of ceremonies at the Cannes Film Festival Laurent Lafitte. He made the jab from the stage Wednesday night at the Cannes opening ceremony, where Allen and Lively were promoting their new film, "Café Society."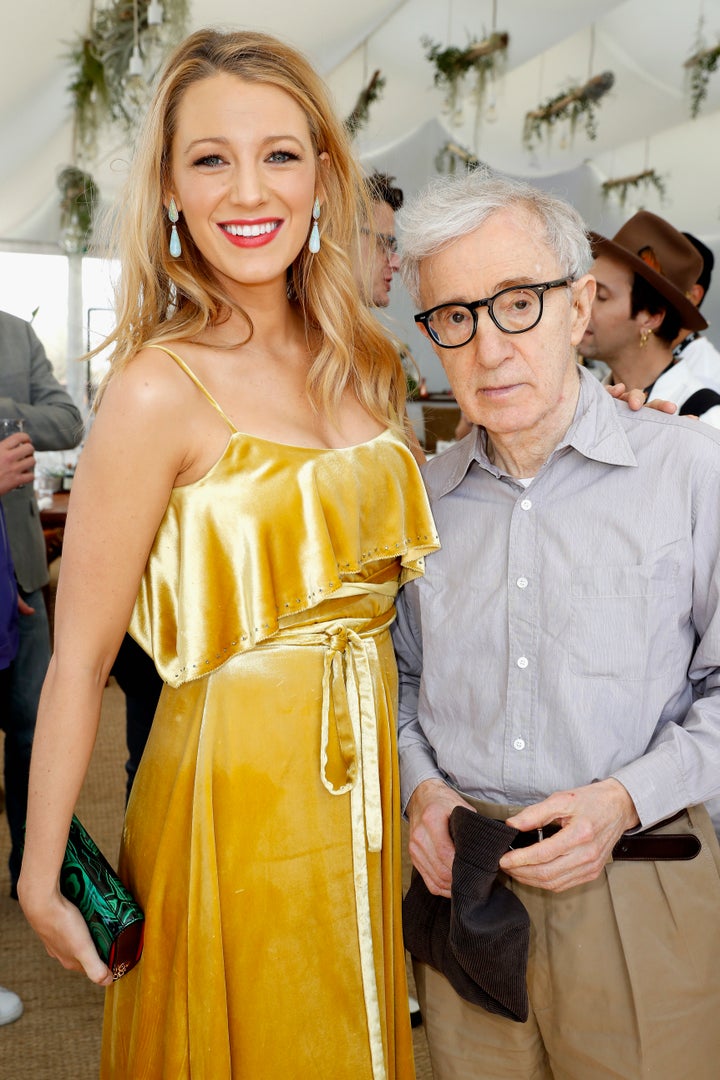 Lively spoke to Variety about Lafitte's joke. 
"I think any jokes about rape, homophobia or Hitler is not a joke," she said. "I think that was a hard thing [to] swallow in 30 seconds. Film festivals are such beautiful, respectful festivals of film and artists and to have that, it felt like it wouldn't have happened if it was in the 1940s. I can't imagine Fred Astaire and Bing Crosby going out and doing that. It was more disappointing for the artists in the room that someone was going up there making jokes about something that wasn't funny."
"I came home and went to bed at whatever time we finished," she said. "I haven't been in it, so I don't want to speak on something I haven't read. I think that's dangerous."
"I was like, 'What do you think? We don't know any of these people involved. I can personalize situations, which would be very wrong,'" she told Variety. "At the end of the day, Jesse [Eisenberg] and I talked about this. If we were persecuted for the amount of shit that's been said about us that's not true, our lives would be over. The experience of making the movie was so outside of that, it was fruitful for the two of us to go on with it."
Allen himself responded to the joke, telling Variety, "I am completely in favor of comedians making any jokes they want. I am a non-judgmental or [non]-censorship person on jokes. I'm a comic myself and I feel they should be free to make whatever jokes they want." 
He added, "It would take a lot to offend me."
As for Ronan's essay, Allen said he hasn't read it, nor will he ever. He tends to stay away from consuming any news stories or reviews about himself or his films. 
"I never read anything about me, these interviews I do, anything," Allen said. "I said everything I had to say about that whole issue in The New York Times. I have moved so far past it. I never think about it. I work. I said I was never going to comment on it again. I said everything I have to say about it." 
REAL LIFE. REAL NEWS. REAL VOICES.
Help us tell more of the stories that matter from voices that too often remain unheard.
BEFORE YOU GO
PHOTO GALLERY
Celebrity News & Photos