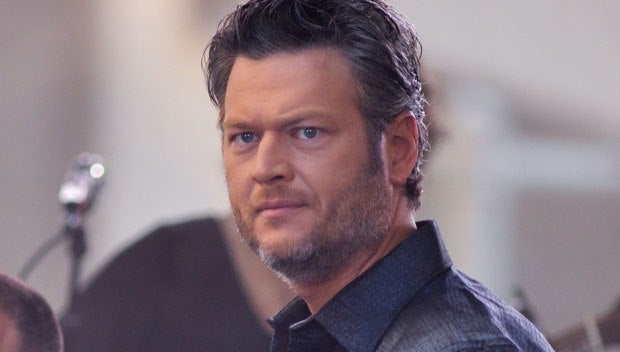 With all the things going on in the world today, I know it's very petty to be outraged over the choice of Sexiest Man Alive. But there are some things you should be able to count on not being rigged, like national elections, Rotten Tomatoes movie scores, Oprah's favorite Christmas picks and People's Sexiest Man Alive.
So I and many like-minded twitter users were surprised that "The Voice" judge and country music singer Blake Shelton was named People Magazine's Sexist Man Alive for 2017. That's right. Blake Shelton. Seriously, Blake Shelton is not even the sexiest man on The Voice. Clearly, these judges haven't seen the Moves Like Jagger video with the Voice's other male judge Adam Levine. Blake Shelton isn't even the sexist man that has dated his current girlfriend, Gwen Stefani.
People magazine choices were a little suspect before. The winners are mostly actors who have been selected 29 out of the 32 years. They voted Sean Connery in 1989. Not the Sean Connery from the James Bond movies, the cranky Sean Connery from "The Untouchables." In 1992, Nick Nolte on the cover was pretty unforgivable. And the winner is rarely a person of color. Dwayne Johnson and Denzel Washington are the only two. But for the most part, it was a safe bet that when you saw the People magazine cover in the grocery store, you could see how the person on the cover could be considered the sexiest man alive.
But Blake Shelton???? There are so many more men worthy of this title, like:
Idris Elba (why he hasn't won yet is a testament to how hard people of color have to work);
Chris Hemsworth (shirtless Thor, enough said);
Chris Pine (or Chris Evans. Heck, all the Chris's except Chris Tucker);
Jason Momoa (His pics from Aquaman should be in a museum); and
Kofi Siriboe (If you haven't watched Girl's Trip or Queen Sugar, do so immediately).
And that's just a few off the top of my head.
2017 has been a horror show, so I know I shouldn't be surprised that People magazine let me down in a year full of letdowns. Blake Shelton might be a nice guy. He has a nice voice and his folksy personality is kind of endearing. But there is no way, with so many others to choose from, that People magazine should have put him on the cover. For all the women who have to look at this cover while they wait in the long lines at Walmart or Whole Foods, People magazine needs to do better.
REAL LIFE. REAL NEWS. REAL VOICES.
Help us tell more of the stories that matter from voices that too often remain unheard.
BEFORE YOU GO