Blake Shelton and Miranda Lambert are both set to appear at the Country Music Awards on Nov. 4. It will be the first event they'll both have attended since announcing their divorce in July -- and Shelton knows what he's in for. Jokes -- likely at his expense.
"This year's gonna be awkward at the CMAs, speaking of jokes," Shelton told Seth Meyers during his appearance on the comedian's late-night show on Tuesday. "Because we are ... it's such a family. Everybody there is friends. There's gotta be one about me and Miranda."
Shelton went on to say that this year's host, Brad Paisley, "isn't doing his job" if he doesn't "address the elephant in the room."
"We've had the conversations like, 'OK, dude. I'll sit there and let you kick me in the face a few times.' I know it's coming," the 39-year-old explained.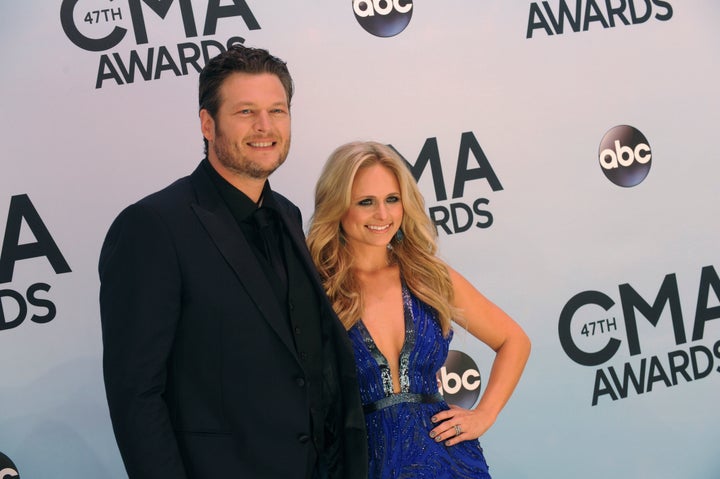 Shelton and Lambert were a staple at the CMAs, attending the show together every year since 2007, but this will be the first time they arrive solo.
"We knew if rumblings and rumors started coming out, they would just be that. By the time anybody knew anything, it was over. It was done," he said in September of his divorce."Our whole thing was, we are going to be cool about this, it is what it is. We're buddies."