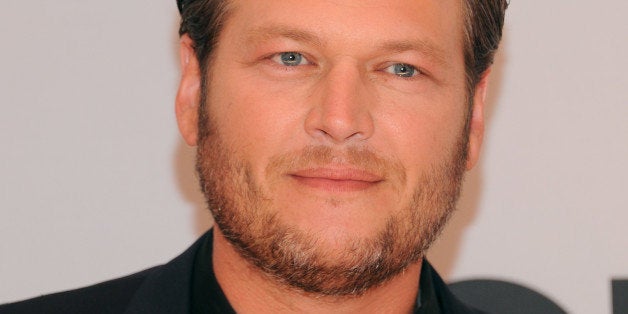 Country music star Blake Shelton recently stopped by "60 Minutes" to talk about growing up in Oklahoma, his journey to Nashville and, of course, his marriage to Miranda Lambert.
Raised in Oklahoma by divorced parents, Shelton describes living with his dad as "lots of chicken chow mein and deer chili" for dinner. The youngest of three children, Shelton idolized his older brother, Richie, whom he called his hero. Tragically, Richie Shelton was killed in a car crash when the the younger Shelton was only 14.
"The Voice" judge called the moment when his brother died "the moment he went from a 14-year-old kid to a 14-year-old adult."
Shelton likened the grief over losing his brother to his painful choice to divorce his first wife, Kaynette Williams, after meeting Miranda Lambert during a performance in 2005. The former pair married in 2003 and officially divorced three years later.
"That was easily the toughest thing that I've been through. I put my divorce up there with my brother's death. That was a tough, tough call to make," Shelton said.
Shelton and Lambert married in 2011, but have been plagued with divorce rumors for years, which is just one reason why the high-profile couple guards their privacy closely.
"We try so hard to keep people's focus on what we do and not on our marriage. And it's almost impossible to do that. Why open that door any further than it already is open? All we've got left that's private is she and I, and our home, and we want to keep it that way," Shelton said.
Watch the full interview below.
Support HuffPost
A No-B.S. Guide To Life
Related
Popular in the Community