Why wear your heart on your sleeve when you can wear it on your, uh, slip-on sneakers?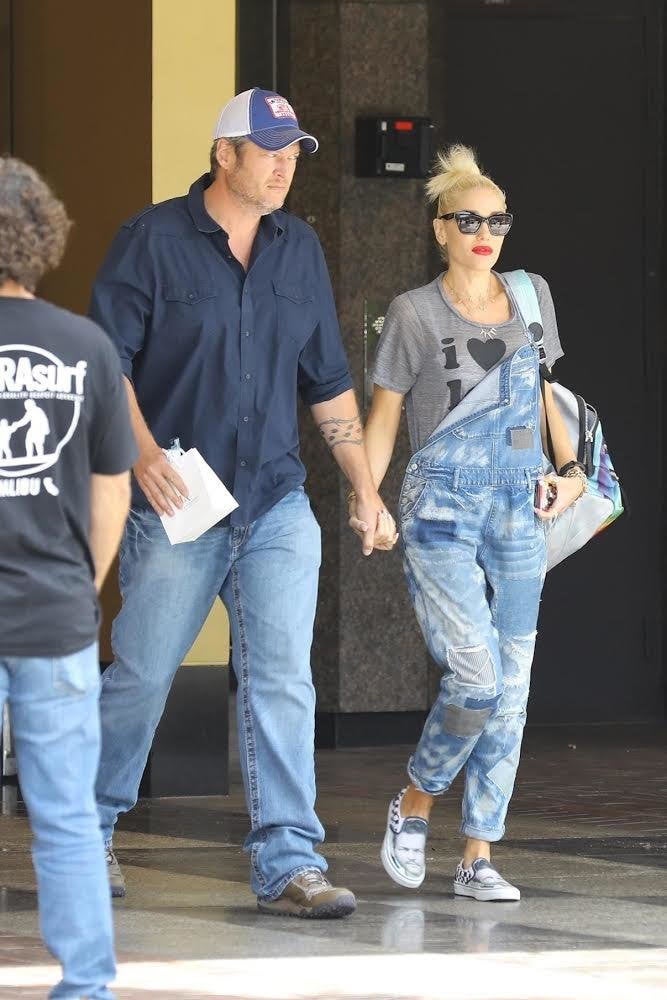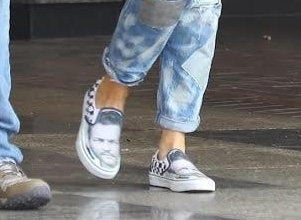 The pair was spotted hand in hand at LAX on Thursday looking more like they were leaving 5th period chemistry class than the airport. Case in point: Stefani paired the sneaks with overalls and a backpack.
Insert "Hey! My face is down here!" jokes here.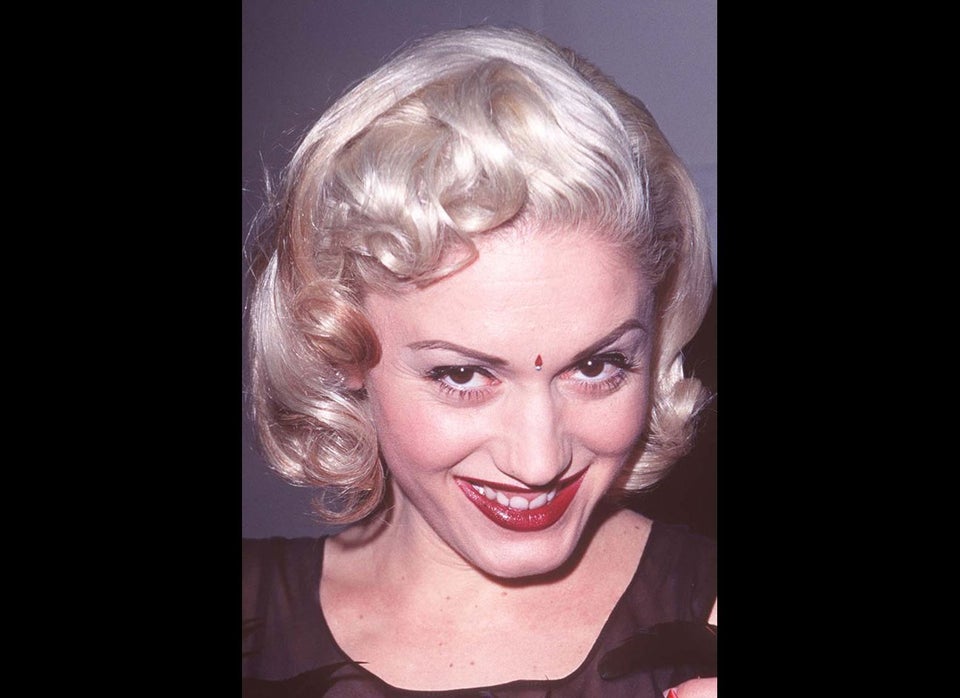 Gwen Stefani Beauty Evolution