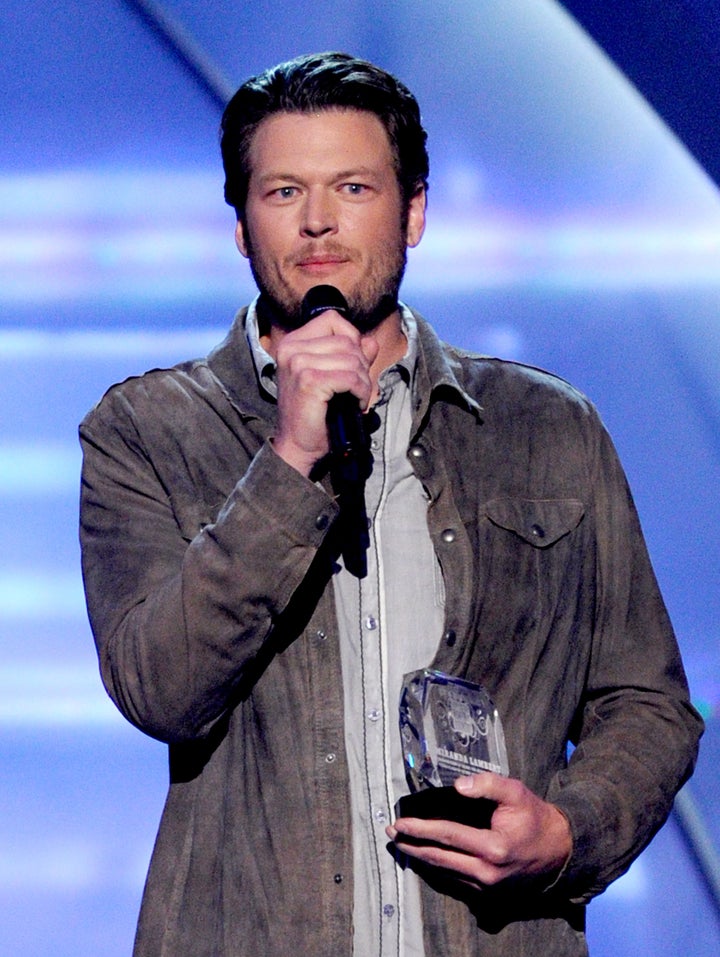 UPDATE II: Shelton has now formally apologized over Twitter, sending out a series of messages about the incident:
Hey y'all allow me to seriously apologize for the misunderstanding with the whole re-write on the Shania song last night...
It honestly wasn't even meant that way... I now know that their are people out there waiting to jump at everything I say on here or anywhere
But when it comes to gay/lesbian rights or just feelings... I love everybody. So go look for a real villain and leave me out of it!!!
@glaad hey I want my fans and @nbcthevoice fans to know that anti-gay and lesbian violence is unacceptable!!!!! Help me!!!! And DM me...
UPDATE: Gay-rights advocacy group GLAAD has called on Shelton to apologize for the initial tweet; the organization sent the singer a tweet, saying, "No, @BlakeShelton - violent, anti-gay statements are not what a woman wants. Apologize now. #LGBT #gay #thevoice @NBCTheVoice"
_____
For the second time in a month, Blake Shelton has made a comment seemingly derisive of gay men, with his newest remark seeming to advocate homophobia and violence against gays.
Re-writing my fav Shania Twain song.. Any man that tries Touching my behind He's gonna be a beaten, bleedin', heaving kind of guy...
Shelton, hearing comments about his perceived homophobia, later tweeted:
"Ba! Ha! Reading all my anti-gay hate tweets.... Ha! Ha! If people only knew even a little about me, my family and friends. Dumb asses..."
Then, he tried to clarify further, tweeting:
"@becchez: Please make it right! I want 2 like u again." Ha! Ok try this. Its meant to be from a girls point of view.. Thus, "Shania Twain"
Still, it's not the first time Shelton has gotten himself in hot water. Back in April, Shelton made insensitive remarks while presenting at the Country Music Awards in an exchange with co-presenter, Reba McEntire.
Speaking of Taylor Swift, McEntire said, "She writes songs about guys who break up with her, which I don't understand in the first place. She's beautiful, she's talented, she's sweet. What in the world was Jake Gyllenhaal thinking?"
Shelton's response: "Wait a minute… He was in 'Brokeback Mountain!'"
"Brokeback Mountain," of course, is the film in which Gyllenhaal famously played a gay cowboy alongside Heath Ledger.
Popular in the Community