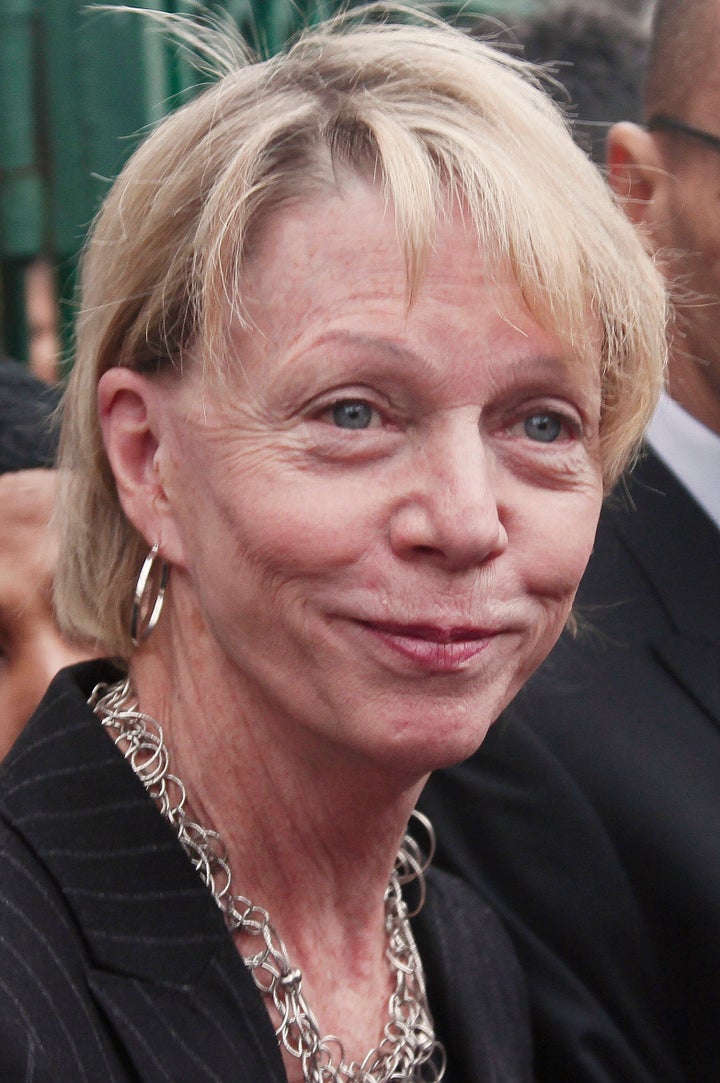 Cathie Black is out. Thank the Lord.
Rather than beating up on the newly departed schools chancellor, let's be grateful that this train wreck has ended before it did more damage.
"We decided it was time to look forward," Mayor Bloomberg said at a hastily called press conference. He said that very frequently. Also, he said that he and Black decided "the conversation had really become about her and not about the kids."
He neglected to say that she wanted to spend more time with her family.
The Black era was brief - only about three months - but it was bloody. She insulted the parents, ignored the politicians and sent the system's top administrators scrambling for the doors. The top of the system was in shambles, the budget was cracking, layoffs were coming and there was just no more time to fool around.
She will be replaced by Dennis Walcott, the deputy mayor for education. Walcott is Black's mirror opposite. The anti-outsider. He has many good qualities, although he's the last person in City Hall that you'd call a breath of fresh air.
Wolcott actually once taught in the city schools and he's visited a billion of them. During the coronation press conference, Walcott promised the kids at P.S. 10 he'd still be there to cook them waffles next week as promised.
He's a good choice, given the circumstances. The school system has been shaken up quite enough, under eight years of Joel Klein, who fancied himself quite a crockery-smasher, and then the brief, bizarre chaos of the Black administration.
Time out. Everybody take your seats and put your heads on your desks. Contemplate the virtues of non-excitement.
Cathie Black was Mayor Bloomberg's disaster - one of a long line he's perpetrated since being elected to a third term. The fact that the mayor picked someone to run the schools who had no experience in education or, perhaps more critically, New York politics, was astonishing. The mayor is genuinely devoted to the public schools. He built his political career around improving them.

And then, out of some whim we may never really understand, he plopped them in the lap of a publishing executive who was looking for a way to re-start a shaky career, whose only real qualification was that she hung around in the same crowd as the mayor.
Coming up for the schools: a whale of a budget crisis. Almost inevitably, more disappointment about test scores, which have never produced the real-world improvement that Bloomberg and Klein predicted.
Meanwhile, the mayor has almost certainly lost his fight to ignore seniority and tenure when deciding which teachers get laid off under the upcoming budget cuts. Andrews Cuomo, who's been famously canny in deciding who he needs to appease and who he can afford to ignore in order to get his way, has put the mayor of New York City at the head of the ignorable list.
There will be quite a few messes. But Wolcott will be fine. It'll be quiet. Thank God.
Related
Popular in the Community