The website Credo Mobilize is hosting a petition objecting to former Sen. Blanche Lincoln's growing corporate clientele at her lobbying firm -- particularly, a new contract with Monsanto.
A petition called "Ex-Senator Blanche Lincoln, Please Stop Influence Peddling For Monsanto And The Rest," created by the executive director of the Backbone Campaign Bill Moyer, has garnered more than 63,000 signatures since October.
Lincoln, a Democrat from Arkansas who served as the chairwoman of the Senate Committee on Agriculture, Nutrition and Forestry from September 2009 to January 2011, launched her own lobbying firm, Lincoln Policy Group, after her failed reelection bid in 2011.
Lincoln's lobbying group has accrued several big-name corporate clients, including credit bureau Experian, the Interstate Natural Gas Association of America, Walmart, and Monsanto, the world's leading producer of genetically engineered (GE) seed.
The petition highlights Monsanto's recent involvement in defeating GMO-labeling measures, including Washington's Initiative 522, which would have mandated labels on groceries that contain genetically engineered ingredients.
Lincoln's lobbying firm has also hired her former staffer Robert Holifield -- who served as her staff director on the Senate Agriculture Committee when she was the committee chair -- as a partner at her lobbying firm. This shows that Senator Lincoln is going beyond using her own connections she developed as a Senator to cash in -- she's actively recruiting former Congressional staff to boost her efforts to influence leaders on Capitol Hill. Monsanto is clearly already far too influential in the halls of Congress, as evidenced by the "Monsanto Protection Act."
The petition argues that the former senator is profiting from her public service by lobbying for "unethical corporations" and urges the public to sign and "send a strong message to elected officials that cashing in on public service by lobbying for unethical corporations is unacceptable."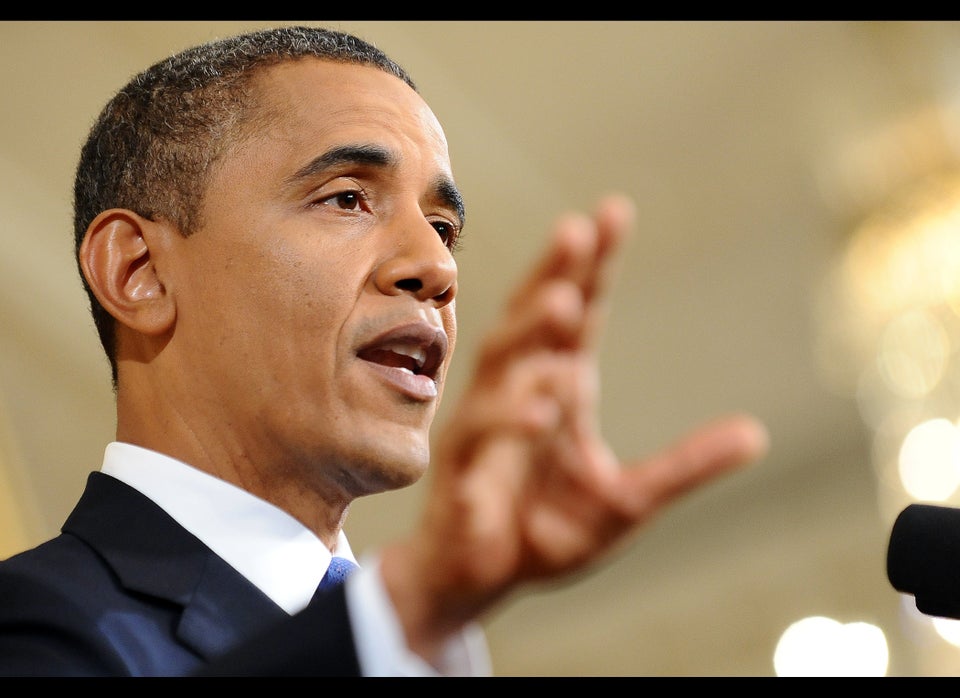 Politicians React To Occupy Protests