Excited announcers: Kimmy Baker, her husband Tandy, and their 4 and 2-year-old daughters Karley and Ally
Announcement method of choice: Kimmy and Tandy started a parody video company called TyKy Videos, so their pregnancy announcement concept was a no-brainer. The couple reworked Taylor Swift's "Blank Space" to share their news and lament the pressure surrounding baby name decisions. "Naming a baby really can be a stressful thing, but it can also be a fun process on the road to the perfect name," Kimmy told The Huffington Post.
An unexpected curveball: This pregnancy was a surprise for the parents, who had only planned on having two kids. While Kimmy wasn't initially over the moon about having a third child, she says, "making the video has kind of helped me come out of that funk. All the wonderful comments and the excitement of our friends, family, and complete strangers has helped me to see that this really is an exciting thing."
Before You Go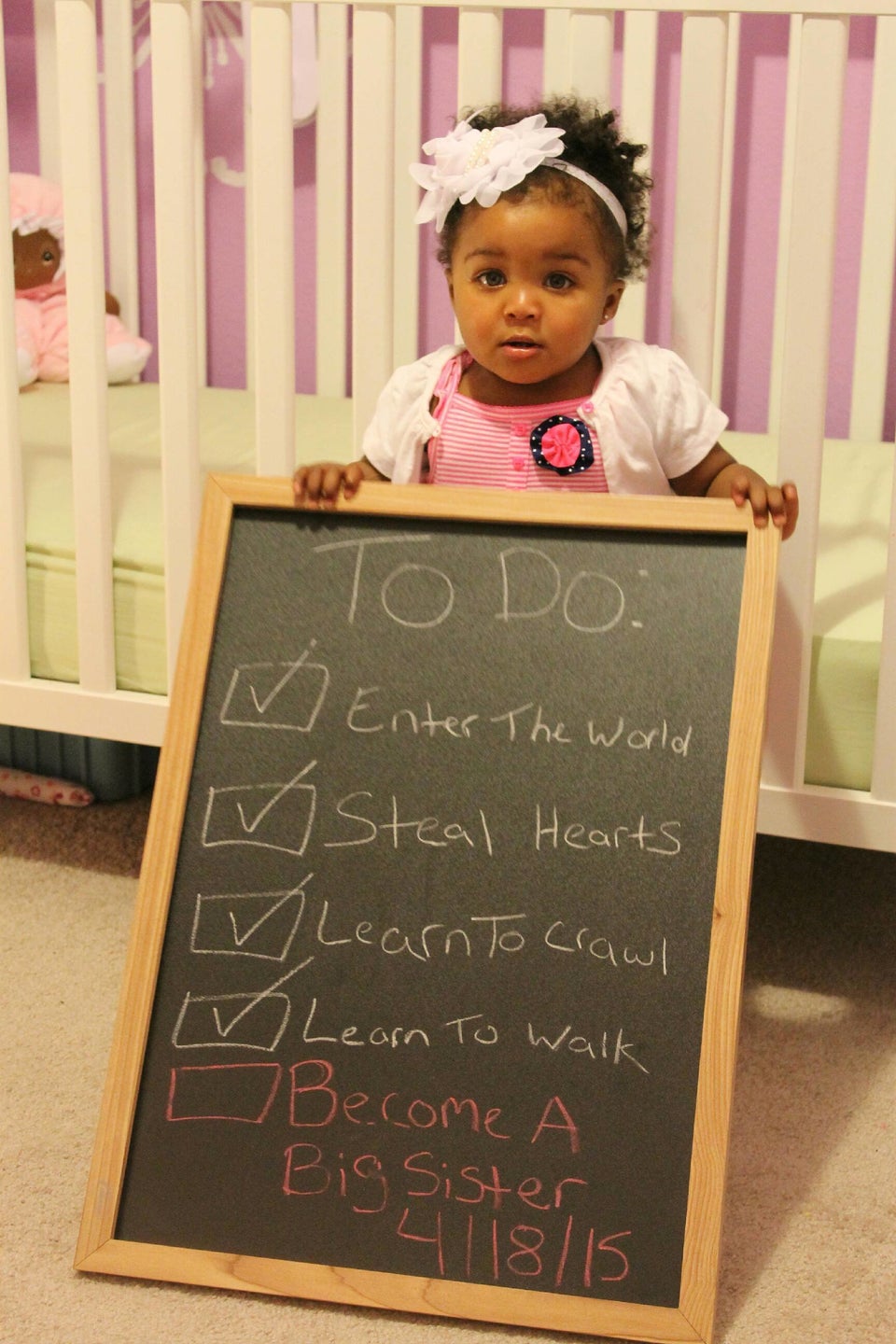 Creative Pregnancy Announcements
Popular in the Community