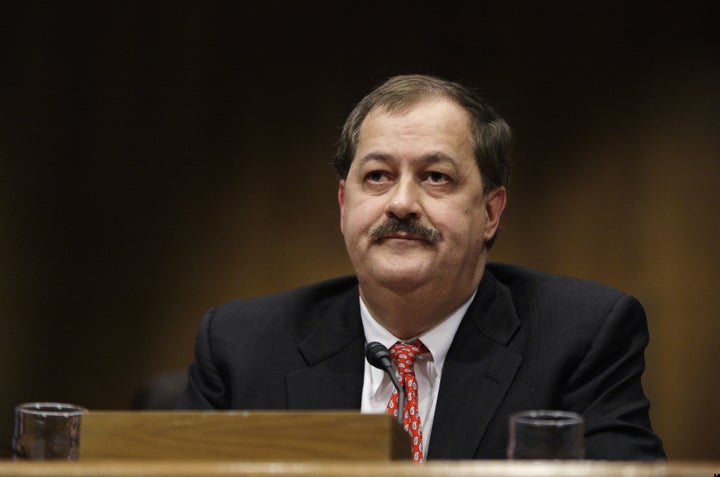 Six weeks after the massive explosion that killed 29 miners at a Massey Energy mine in West Virginia, Don Blankenship, CEO of Massey Energy, still seems to think he did nothing wrong.
"I have made safety my number one priority," he said in a Senate subcommittee hearing, adding that there's no hard evidence that Massey's faulty ventilation system played a role in the explosion. "Massey does not place profits over safety. We never have, and we never will."
In investigations several months before the explosion, Upper Big Branch Mine was found to have airflow -- which keeps deadly gases from rising to explosive levels -- moving in the wrong direction, according to the mine safety agency known as MSHA (pronounced em-sha). It also had 16 other cited violations but had appealed them all (under a much-criticized federal policy, all 16 appealed citations were dismissed).
At a Senate subcommittee hearing this Thursday, Sen. Bob Byrd (D-W.Va.) and Sen. Tom Harkin (D-Iowa), drove home the need for federal funding for mine safety and the need for more reforms. Byrd charged that "rogue corporations" are taking advantage of flaws in safety regulations passed after the 2006 Sago mine disaster by appealing citations and creating a backlog for the feds.
"We do appeal many of the citations, not to avoid correcting a problem, but because we disagree with the inspector's judgment," said Blankenship at the hearing before the Labor, Health and Human Services, and Education Appropriations Subcommittee. "We do not know whether the ventilation system played a role in the explosion," he added, "and we do not know whether the modifications to that system demanded by MSHA played a role in the explosion." (The implication is that MSHA's recommendations made the mine less safe.)
"We do not think that MSHA should be able to investigate itself behind closed doors," said Blankenship. "How likely is MSHA to point the finger at itself if the evidence gathered in confidential interviews suggests that its actions contributed to the explosion?"
Joseph Main, assistant secretary of Labor for Mine Safety and Health at the U.S. department of Labor, told the subcommittee that the federal agency was developing a variety of tools improve the system. Beyond reforming the appeal process, he proposed blitz inspections and the injunctive relief to go after and shut down mines like Big Branch which he said, are best dealt with in court.
"We are changing our tactics and doing things that are unconventional to be able to go in and catch these mines when they're violating the law," said Main. "We have to change the way we do business. We have to give these miners a voice. Some of them are scared to death [of speaking up]..."
When asked how best to deal with mining companies that "flout" regulations, Mary Lu Jordan, chairman of the Federal Mine Safety and Health Review Commission, had a different take. "The criminal laws may be where your answer lies," she said. "Aside from the health and safety laws that you mentioned, I think we really do have to look at the penal law."
Popular in the Community