As winter approaches and wars rage on in Syria, a group of women and girls more than 3,300 miles away are doing their part to make sure people displaced by the violence are able to stay warm.
On Monday, the Syrian People Support Association, a nonprofit based in Madrid, collected about 3,500 blankets from knitters and crocheters throughout Spain. The group plans to send the blankets to Syria on Oct. 30, before the weather gets much colder, it told The WorldPost via Facebook on Tuesday. The group will send the blankets to several aid organizations working on the ground in Syria, although it hasn't yet determined which ones.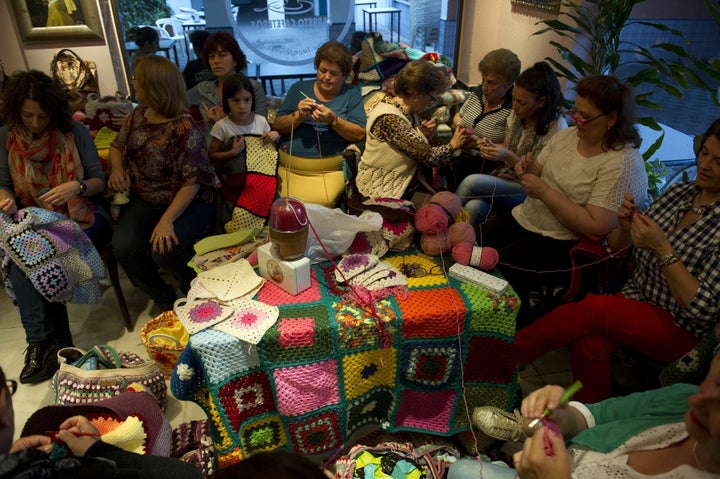 The success of the campaign is largely thanks to a Facebook group created on Sept. 6 by Marta Blanco, Clara Montagut and Lucia Ruiz de Aguirre, three friends in Madrid.
Blanco noticed that "everybody was talking about refugees but nobody was giving even a minute of time to the people who are in Syria, in the heart of the war with nothing, no home, no clothes or not even a blanket to cover their bodies," Ruiz de Aguirre told The WorldPost in an email Tuesday.
The Facebook group is called "La Manta de La Vida," or "The Blanket of Life." Within three days of its creation, The Blanket of Life had a group chat of 50 people, Ruiz de Aguirre said, representing people from all over Spain. The group has used social media tools like Facebook, Instagram and Twitter -- and the #LaMantaDeLaVida hashtag -- to spread the word. As of this Tuesday, the Facebook group has amassed more than 4,400 members.
More than 4 million displaced Syrians have fled to neighboring countries like Turkey, Lebanon, Jordan, Iraq and Egypt, Amnesty International reported in September. Another 7.6 million people remain in Syria, Time reported in August.
Aid agencies are running low on resources to support the refugees. As of Sept. 24, the United Nations had reached just 41 percent of its funding requirements to support Syrian refugees around the region. The U.N. also announced on Sept. 4 that it had stopped food aid to some 229,000 refugees in Jordan due to a lack of funds.
Cold weather is already coming to certain parts of the Middle East, and international aid agencies are ramping up their efforts to prepare for the winter earlier, Bathoul Ahmed, a spokesperson for the the U.N. Refugee Agency, told The WorldPost earlier this month. Many Syrian refugees are losing hope, Ahmed said.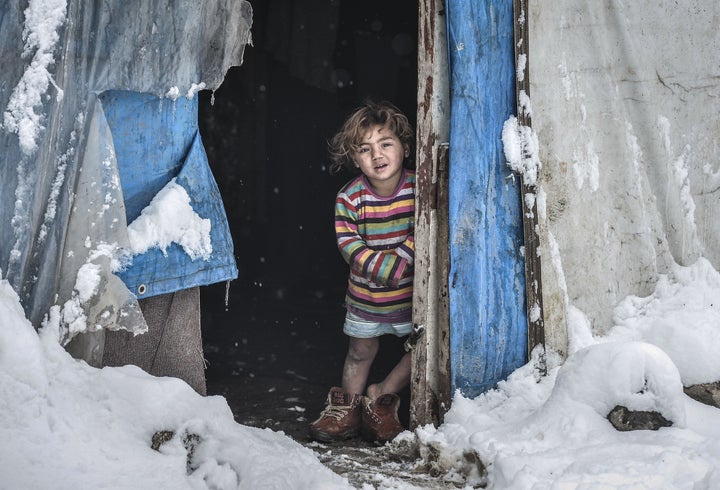 Each blanket that the Syrian People Support Association will send to Syria is packaged with a label, in both Spanish and Arabic, reading "We are with you," as seen in photos taken by Agence France-Presse on Wednesday.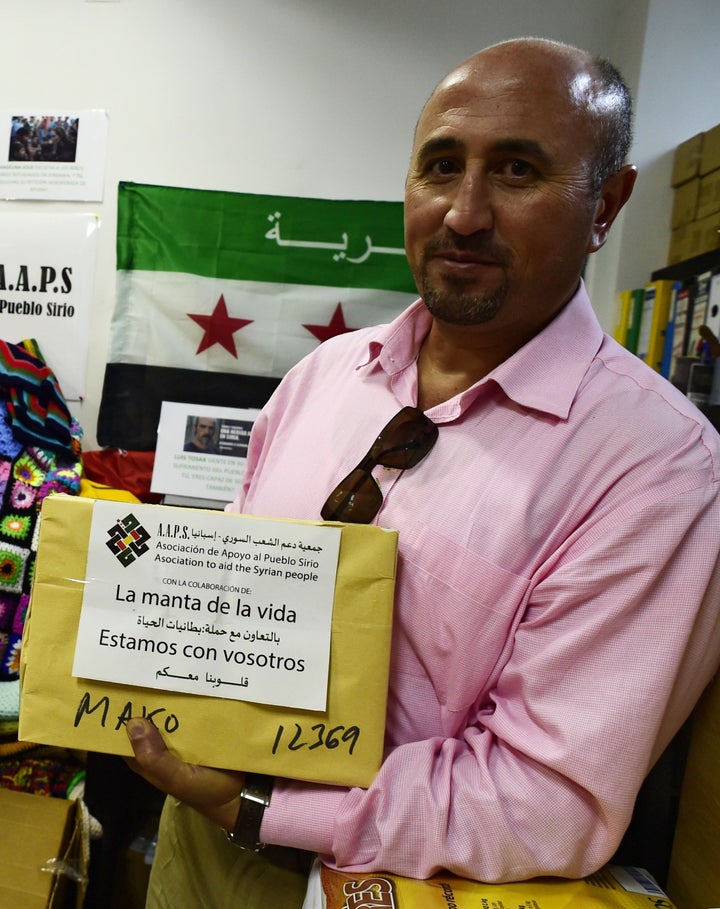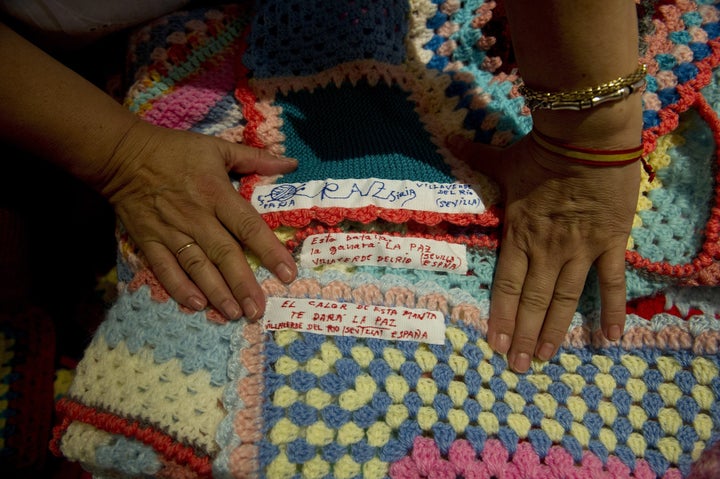 CLARIFICATION: This story was updated to include that the volunteers used both knitting and crocheting techniques.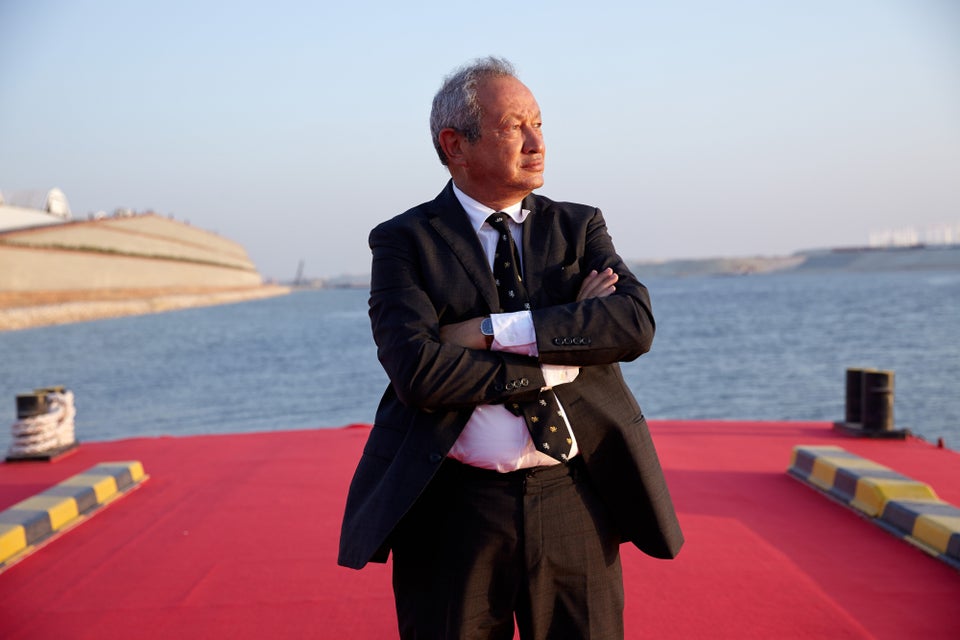 Inspiring Reactions to The Migrant And Refugee Crisis
Popular in the Community