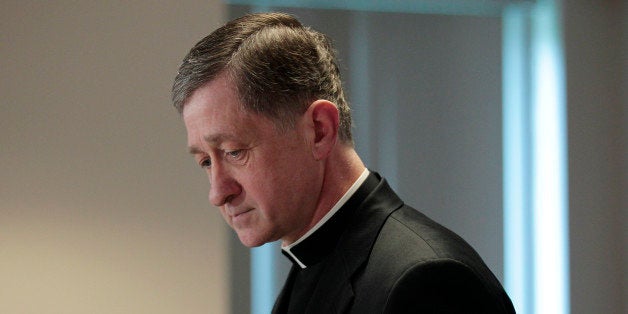 (RNS) Pope Francis on Saturday will name Bishop Blase Cupich of Spokane, Wash., a prelate closely identified with the Catholic Church's progressive wing, to be the next archbishop of Chicago, according to news reports and multiple church sources.
It is the pontiff's most important U.S. appointment to date and one that could upend decades of conservative dominance of the American hierarchy.
Cupich, 65, will succeed Cardinal Francis George, a doctrinal and cultural conservative who has headed one of the American church's pre-eminent dioceses since 1997. In that time he became a vocal leader among the bishops and earned a reputation as a feisty culture warrior in line with the Vatican of the late St. John Paul II and retired Pope Benedict XVI.
That track record won him fans on the Catholic right, but George was seen as out of step with Francis' desire for more pastoral bishops who are less focused on picking fights over sex and more involved in promoting the church's social justice teachings and sticking close to the poor.
Cupich, who will now be in line to get a cardinal's red hat, would seem to fit that bill.
Named by Pope Benedict XVI to head the Diocese of Spokane in September 2010, Cupich (pronounced "SOUP-itch") has steadily staked out positions that align him with Catholics who want the church to engage the world rather than rail against the forces of secularism.
In March 2012, for example, in the midst of the bishops' nasty battle with the Obama administration over religious freedom and the employer mandate to provide free contraception coverage, Cupich wrote an essay in America magazine titled "Staying Civil."
In that column, Cupich called for dialogue with the White House and the Department of Health and Human Services rather than constant confrontation, and said the crisis was a chance to find "common ground."
"While the outrage to the H.H.S. decision was understandable, in the long run threats and condemnations have a limited impact," he wrote.
The phrase "common ground" also resonated because it was associated with the approach of George's predecessor in Chicago, the late Cardinal Joseph Bernardin, who embodied the hopes of a more progressive church — hopes that seemed to end with George.
George is 77 and has been battling a recurrence of bladder cancer, and he said he expected a successor to be named sometime this fall, though not this quickly. All bishops are required to offer their resignations at age 75.
Word that George's replacement was to be named began circulating Friday evening and seemed confirmed when the archdiocese announced a press conference at 9:30 a.m. on Saturday, but without revealing the topic.
While Cupich had been seen as a long shot to replace George, his name also began surfacing Friday night and was confirmed by multiple church sources and first reported by The Associated Press.
Cupich is a Nebraska native who was educated in Rome and served in a number of church posts before he was first appointed a bishop as head of the Diocese of Rapid City, S.D.
As head of the Spokane diocese, which covers the eastern half of Washington state, Cupich was known for reaching out to a largely unchurched population and for promoting the church's social justice teachings in a region suffering from the effects of the recession.
Cupich also gained notice in 2012 by adopting a moderate line when Washington voters went to the polls to vote in a referendum to legalize same-sex marriage.
In a pastoral letter read from all the pulpits in the diocese, Cupich defended the church's position against same-sex marriage but he called for a respectful debate and he forcefully condemned any attempt "to incite hostility towards homosexual persons or promote an agenda that is hateful and disrespectful of their human dignity."
"It is deplorable that homosexual persons have been and are the object of violent malice in speech or in action," Cupich wrote. "Such treatment deserves condemnation from the Church's pastors wherever it occurs."
Cupich also frequently praised the new approach of Pope Francis, who was elected in March of 2013, echoing his call for a more collaborative church and a greater attention to the church's social justice teaching.
In June this year, Cupich was a featured speaker at a Washington, D.C., seminar sponsored by Catholic University of America convened to question whether one could be a good Catholic and espouse libertarian economic ideas.
The event was headlined by Honduran Cardinal Oscar Rodriguez Maradiaga, one of Francis' closest advisers, and in his talk Cupich echoed the cardinal's powerful denunciation of libertarianism's effects.
Growing inequality, Cupich said, is creating "a powder keg that is as dangerous as the environmental crisis the world is facing today."
Cupich said political leaders cannot wage this debate "from the 30,000-foot level of ideas" but must take into account the real-life implications of policies as they play out on the ground.
"Reality," he said, quoting Francis, "is greater than ideas."
The move to Chicago will be a big change for Cupich in many ways. He is leaving a diocese of 90,000 Catholics and 82 parishes to take charge of a sprawling and storied archdiocese with more than 350 parishes and 2.2 million Catholics.

Related
Before You Go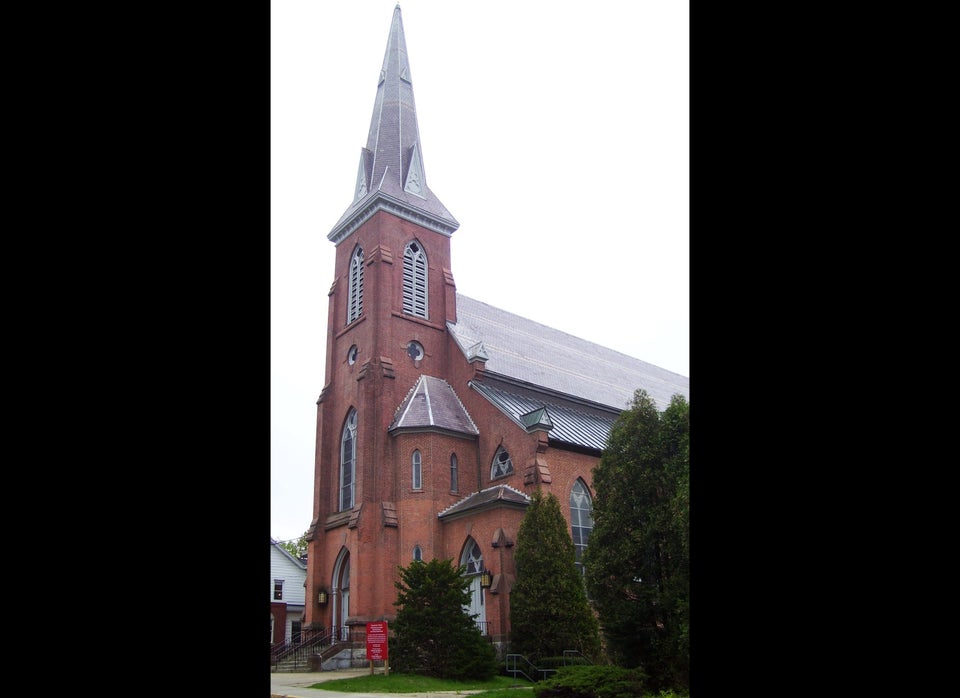 Most and Least Catholic States In America