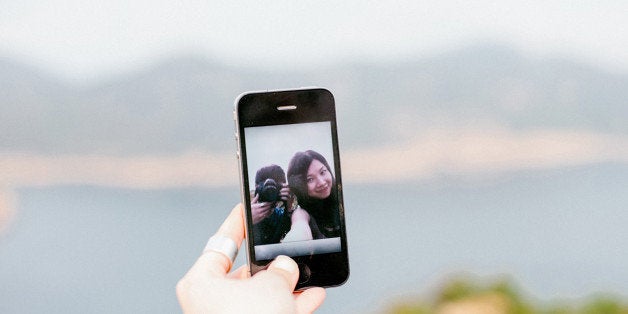 Do you ever think to yourself: "What was I doing on this day four years ago?" Or "I wonder what #TBT I uploaded to Instagram two years ago?" Well, there's one app that has all those answers. Timehop, released in 2011, acts as a time capsule for all of your social media channels and captures everything you ever tweeted, Instagrammed, checked in to on Foursquare, posted on Flickr and/or updated on Facebook for that specific day.
The app's website boasts, "Timehop helps you celebrate the best moments of the past with your friends," and this statement is mostly true, but there are some moments of the past no one wants to remember. Like that picture you uploaded to Instagram two years ago of you and your ex-boyfriend or girlfriend (which only serves to remind you how good-looking they are and that you should have never ended it with them). Or when Timehop graciously reminds you about the embarrassing tweets you felt were necessary to share with the world five years ago. Some moments of our social media lives are best forgotten, but with this app you can conveniently look back on everything you ever wrote, shared and posted to the world wide web.

Although I only use Facebook, Twitter and Instagram, the app has the capability to connect to other social media platforms including Foursquare, Flickr and your phone's camera roll. So even if you aren't the most enthusiastic social media user, it might be interesting to see what pictures you uploaded from your camera to your computer three years ago. The app also gives you a daily update on news from the past. For instance, "today in 1939 -- 75 years ago -- The Wizard of Oz premiered in Hollywood." So even if you live in a cave, don't use social media and don't take pictures on your smart phone, at least you can download the app to one-up your friends with fun facts.
Despite the humiliating Timehop updates you get every now and then, the app serves its purpose and, as it claims, helps you celebrate the moments of your past. Besides, who doesn't like laughing at the ridiculous things you posted to Facebook in 2005 -- pictures of you and your best friends posing in the high school hallway making peace signs and giving the camera a kissy face (#bestiez).
Over time, my Timehop app and I have developed a passionate love/hate relationship. I love looking at everything I have posted to social media in the past, but I hate being reminded of how embarrassing I once was. But hey, a year from now I'll pick up my phone and be pleasantly surprised to have an update from Timehop telling me that one year ago today you shared this article on Facebook!
REAL LIFE. REAL NEWS. REAL VOICES.
Help us tell more of the stories that matter from voices that too often remain unheard.