In honor of this week's historic financial meltdown, a cartoon from last July ...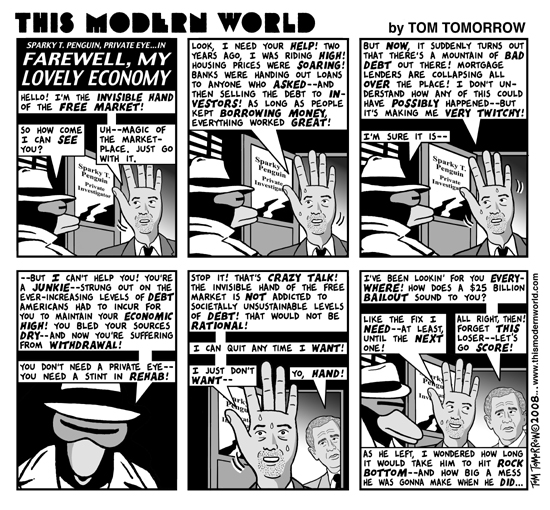 Also: due to a family emergency last week, I came late to lipstick-on-a-pig-gate, but here's a cartoon from August that pretty much summed it up in advance ...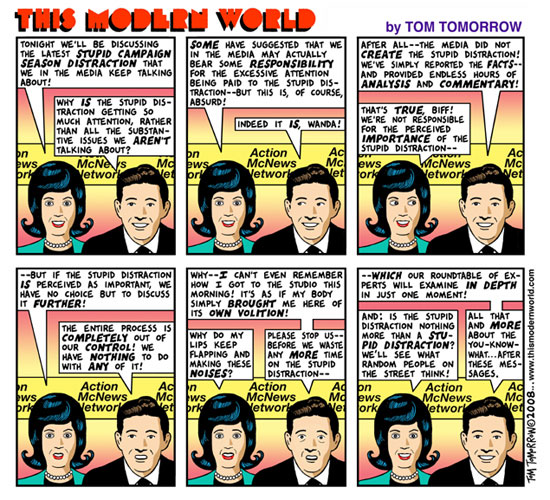 Tom Tomorrow's latest compilation, The Future's So Bright I Can't Bear To Look, has just been released from NationBooks. For more information, visit www.thismodernworld.com.

REAL LIFE. REAL NEWS. REAL VOICES.
Help us tell more of the stories that matter from voices that too often remain unheard.