The man suspected of murdering Blaze Bernstein, a 19-year-old college student from Orange County, California, told police he believed the victim had been hitting on him, according to a court document obtained by a local newspaper.
Samuel Lincoln Woodward, a 20-year-old who had attended high school with Bernstein, was arrested Friday on suspicion of homicide after DNA evidence linked him to Bernstein's death, The Associated Press reported. He is being held in Orange County Jail.
Investigators discovered Bernstein's body, which had been stabbed more than 20 times, on Jan. 9 in a park in Lake Forest, California ― nearly a week after his parents reported him missing. Bernstein had been home on winter break from the University of Pennsylvania at the time.
No weapon was recovered at the scene and detectives are investigating whether the killing was "an act of rage," reported The Orange County Register.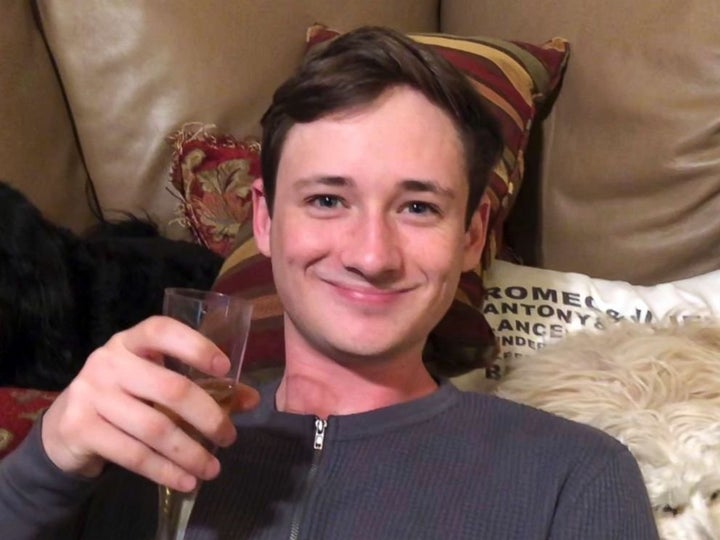 Police interviewed Woodward shortly after Bernstein's disappearance was reported. The victim's Snapchat led investigators to believe Woodward picked up Bernstein around 10:30 p.m. the night he went missing, reported the Los Angeles Times.
Woodward told investigators that they had driven to Borrego Park that night, when Bernstein exited the vehicle and walked away, according to a search warrant affidavit obtained by the Register.
After waiting an hour for Bernstein to return, Woodward said, he left the park to meet a girlfriend, whose last name and address Woodward told police he could not remember. He said he returned hours later to look for Bernstein.
According to the affidavit, Woodward had clenched fists as he claimed Bernstein had kissed him on the lips during their time together that night. He told investigators that he pushed Bernstein away and "wanted to tell Blaze to get off of him."
Text messages reviewed by investigators indicated Bernstein had discussed his previous interaction with Woodward with friends, according to the Register.
Woodward was going to "hit on me," Bernstein reportedly said in one text conversation. "He made me promise not to tell anyone … but I have texted every one, uh oh."
The 16-page affidavit suggested Woodward was known at his former high school for having conservative political beliefs and often made his love of the Bible and guns known through his social media posts, the Register reported.
On Monday, hundreds of people gathered to mourn Bernstein's death at a memorial service at the University Synagogue in Irvine. Bernstein, who was the managing editor of Penn Appetit, a student-run food magazine, and a columnist for the university's student newspaper, was remembered for being a talented writer and a passionate cook.
"Blaze was on a path to repair our world and it is a moral imperative that we all take steps now to make sure that his dream is realized," the Bernstein family said in a statement released before the service.
Related
Popular in the Community