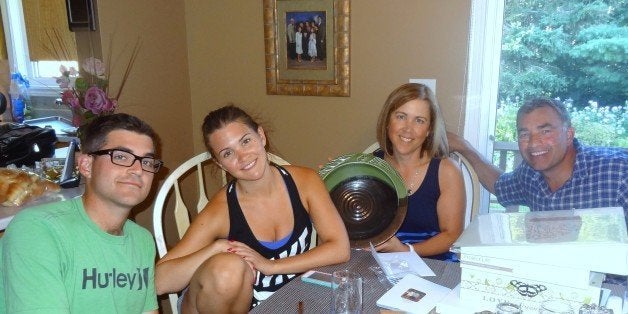 As part of our Blended Family Friday series, each week we're spotlighting a different stepfamily to learn how they successfully blended their two families together. Our hope is that by telling their stories, we'll bring you closer to blended family bliss in your own life!
This week, blended family mom Josette Wedge shares the co-parenting rules she and her ex-husband live by, and explains how she came to embrace her kids' new stepmom.
Hi Josette! Please introduce us to your family.
I have two children -- Danielle, 25 and Stéphane, 22 -- with my ex-husband, Rick. I have a live-in boyfriend Tony who has three kids: Matt, 26, Scott, 25 and Kayla, 23. Tony and I have been together for five years. Rick and his wife, Lyne, have a son named Alexander, who's 13.
What have been some of the biggest hurdles you've faced as a blended family?
The logistics and schedules with young children are a challenge. Danielle and Stéphane were very, very active in sports and dance growing up. Rick and I raised them in joint custody and getting them to their activities with the right equipment took a lot of planning, organizing and communication -- and often help from grandparents! Also, holidays and birthdays needed to be redefined after the divorce.
Then, personally for me, it was difficult to get used to my children having another "mother" figure in Lyne. I had to learn to view her as someone else who would help take care of them and look out for them. She has always been kind and loving toward them and she's a very good person, which I am certain are some of the reasons Rick is with her.
What's the best thing about being part of a blended family?
My children have more people in their lives that love them and care about their well-being. I also believe that in general, we are all more open-minded and accepting as a result of our "untraditional" family lives.
What makes you proudest of your family?
I am incredibly proud of our two children. They were 8 and 5 when our 10-year marriage ended. I can proudly say they were in no way limited by the divorce. They are happy, healthy, responsible, kind, respectful and successful young adults. Danielle has a Bachelor's degree in political science from Université de Moncton and a 9-month post-graduate merchandise marketing degree from FIDM (Fashion Institute of Design and Merchandising) in Los Angeles, California. She also worked in LA for a Hollywood PR firm for 18 months before returning home and finding employment as a market intelligence analyst. Stéphane is entering his final year of a Bachelor's degree in business at the University of South Carolina at Aiken on a golf scholarship. During summers, he works part-time while competing in golf tournaments. This summer, he won the Nova Scotia Amateur, his biggest win to date!
I don't think Rick and I were exceptional in the way we raised our kids. Not at all. We were simply making the best of a difficult situation and loving our children unconditionally. I'm very proud that Rick and I always put the children's well-being and happiness first and remained good friends.
What advice do you have for other blended families who might feel like a peaceful family dynamic is out of reach?
Remember that the basic principles of parenting are the same in divorce as in marriage. Is this a simple concept? Absolutely. Is it easy to live by? Not always. The seven principles below have guided me in my "divorce parenting" and consequently minimized, I believe, the impact of divorce on my children and allowed Rick and I to fully experience the joys of parenting.
1. The privilege of parenting: Children are not a possession. Parenting is a privilege, not a right.
2. Kids come first: If children's needs are taken care of, the rest falls into place.
3. Harmony conquers conflict: Children are traumatized by conflict between their parents, not divorce.
4. Family matters: The family does not disappear, it is redefined.
5. Stack their corner: Embrace all those who are part of your children's lives and who want the best for them.
6. Positive energy, strong energy: A positive attitude translates into strong mental, emotional and physical strength, which all parents need.
7. Happy parent, good parent: Take good care of yourself. Do things that make you happy and create the best life possible for yourself. Your children will benefit from it.
Compassion goes a long way. Sometimes you just need to bite your tongue and if all else fails, think of that Jackie Kennedy Onassis quote: "If you bungle raising your children, I don't think whatever else you do matters very much."
If you'd like your own family to be featured on a Blended Family Friday, please email us at divorce@huffingtonpost.com. We're looking forward to hearing your story!
Click through the slideshow below the see photos of Josette's family.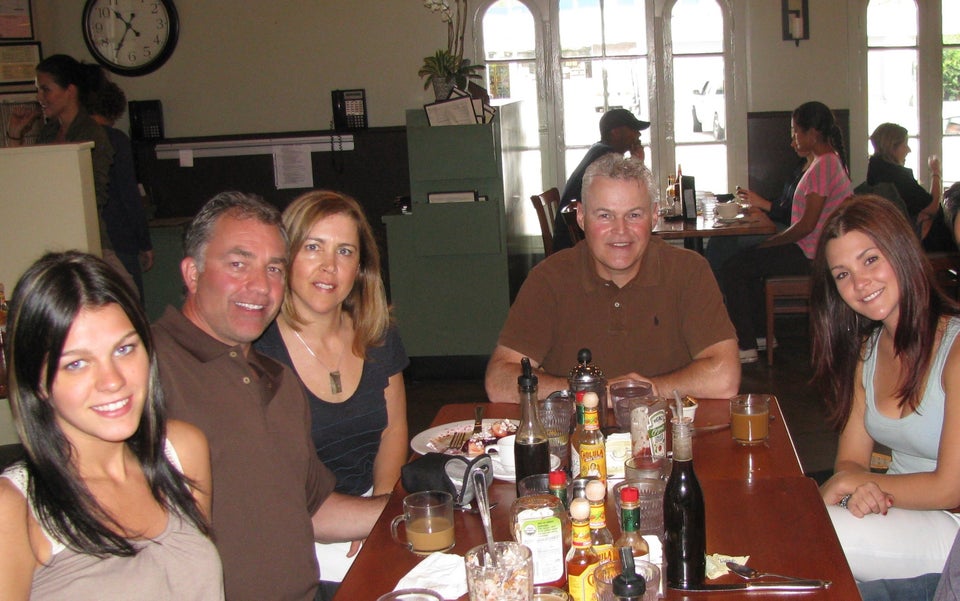 Meet Josette's Family
Popular in the Community