As part of our Blended Family Friday series, each week we're spotlighting a different stepfamily to learn how they successfully blended their two families. Our hope is that by telling their stories, we'll bring you closer to blended family bliss in your own life!
This week we talk to Christine, a mom whose three stepsons recently moved into the family home. The happy surprise for everyone involved? It's been fairly smooth sailing so far. "I am very proud to say that our kids all did great with this transition," Christine says.
Below, the mom of six tells us more about her family and shares advice for getting through the rough patches all blended families inevitably face.
Hi Christine! Want to introduce us to your family?
Sure! There's eight people in my family, including me and my husband, Zeus. Our oldest daughter is Ashley, 21, and our oldest son is Alex, 19. Then there is our son, Darius, 17, our other son named Alex (yes, we have two Alexs!), who's 15, and our 15-year-old daughter, Arianna. The youngest of the bunch is Massi. He's 12.
Zeus and I have been together for five-and-a-half years and married for two-and-a-half years. We met a while back on eHarmony.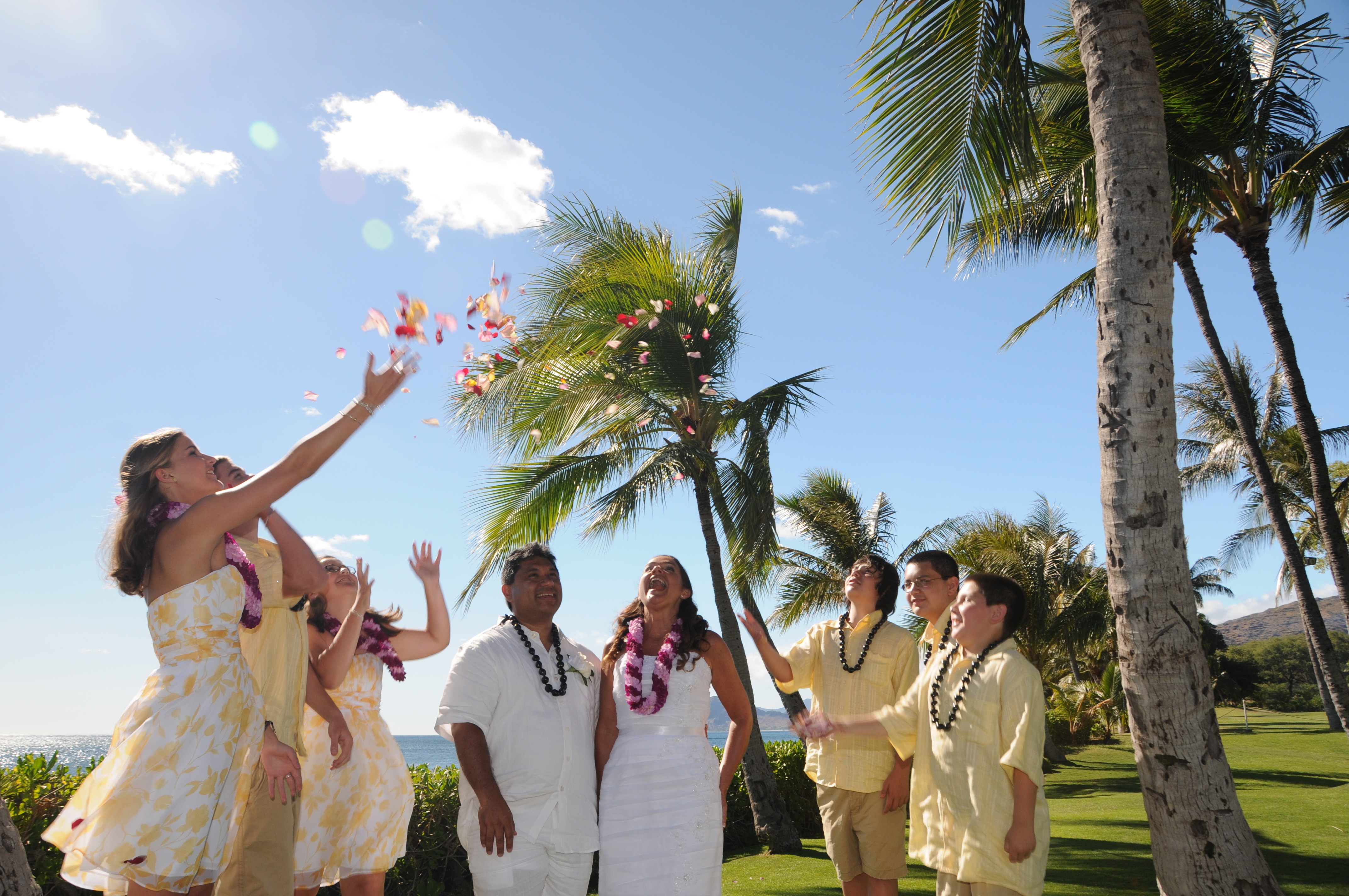 What's been the best thing about raising your children together over the last five-and-a-half years?
How seamlessly we've brought together our two families to create one. I came into the marriage with three kids: Ashley, Alex and Arianna. Zeus came into the family with three kids as well: Darius, an Alex of his own, and Massi. We feel very fortunate to have this second chance and to parent six different kids with very unique personalities. Zeus has been very active in my children's lives. He has really stepped up to the plate and is committed not only to me but to all of our children as well. I think when you blend two families you need to be prepared to do this. You each come as a package deal. Our oldest son, Alex is very close with our youngest son, Massi. It's been great to see the two interact over the years. Alex had always wished he had a younger brother and now he has three!
What have been some of the biggest challenges?
Life threw a curveball recently. At first we had the three boys every weekend and school vacations and summer, but they moved in with us full-time in February 2013 when their mom was diagnosed with pancreatic cancer. She unfortunately passed away five weeks later.
Our parenting styles are very different so bridging that gap has been a challenge. All of our kids have grown up with different rules -- from homework to video games. I believe when truly blending the families and trying to make things equal, you need to become creative. This creativity has been used from table manners to bedtimes to chores for each of the kids. It was a definite struggle at first but as time goes on, it has gotten easier.
What are some of the things you're most proud of as a family?
What makes me most proud of my family is the way they have all come together for each other. The past 11 months have been unbelievably stressful for the entire family. There have been so many changes: the three boys had to change schools mid-year, move 45 minutes away from their home and friends, start at a new school and adapt to new house rules. They have done tremendously well. This change affected all of us. I am very proud to say that our kids all did great with this transition. There were lessons in empathy and discipline along the way for all. Zeus and I gave as much support as we could and they have all done remarkably well.
What's your advice for blended families who are struggling to keep it together?
This morning, as my husband was on his way home from a one-day business trip to California and I'm doing laundry, dishes, picking up, cleaning and everything else, he calls and tells me, "Don't sweat the small stuff!" He was so right. It's not worth it. It will just drive you crazy! We learned the hard way! We have managed six kids, three cats, three homes and it's so much easier and peaceful to live by this motto.
And when things start to get out of control or just aren't going the way you had planned, be patient. Transition takes time. Zeus and I started seeing a marriage counselor before we were married to help us make sure we were doing things right for our family. This isn't for everyone but it helped us.
Once you're married, making sure you take time alone as a couple is A MUST! There is always a way. If you are financially strained or just short on time, take a walk, take a drive and just sit and talk. We have found that getting away, whether it is for dinner or a weekend away is always great for us. When things are rocky, especially if it involves the kids, take a step back and remember the reason you are all "blended" together: it's the husband and wife that are the base of the family and the reason that everyone is there together.
Lastly, insist on family meetings. We have found this to be an opportunity to bring issues to the table and let all the kids voice what they are feeling and issues they may have. I also take this opportunity to ask about requests for dinners, which they love.
Scroll down for more photos of Christine and Zeus' family
If you'd like your own family to be featured on a Blended Family Friday, please email us at divorce@huffingtonpost.com. We're looking forward to hearing your story!