As part of our Blended Family Friday series, each week we spotlight a different stepfamily to learn how they successfully blended their two families. Our hope is that by telling their stories, we'll bring you closer to blended family bliss in your own life! Want to share your own story? Email us at divorce@huffingtonpost.com.
Nikki McGowan and her soon-to-be husband Todd have a meet-cute story with a bit of a twist. The couple met way back in the third grade and were arch-academic nemeses all throughout grade school. They went their separate ways after high school, only to meet again years later after their first marriages ended in divorce.
Today, Nikki and Todd are engaged, with seven kids between them.
"We have days where we are sure we are crazy, but we wouldn't have it any other way," Nikki told us.

Below, she shares more of her family's story.
Hi Nikki. Please introduce us to your family.
There are nine of us. There's my partner Todd and I and our kids: Sadie, 13; Alex, 12; Kara, 11; Evie, 10; Fiona, 9; Josie, 7; and Michael, 7.
How long have you and Todd been together?
Almost two years. We have been engaged for eight months and started living together after the engagement. We met, however, way back in third grade at Northfield Elementary School in Ellicott City! We were both too weird to socialize with each other; he and I were both in the gifted program and regularly competed against each other in art and poetry competitions -- he was sort of my nemesis.
We parted ways in high school, went to different colleges, married, and had kids. After both of our marriages ended, a mutual friend suggested we meet each other since we both have a boatload of kids and run our own companies. Only after talking over the phone for the first time did we realize we knew each other from our school days!
What are some of the biggest challenges of blended family life?
We try to spend a lot of time together as a whole family -- all 9 of us. We also try to spend time with our individual sets of kids: just Todd and his kids and just me and my kids. Another challenge has been getting the kids adjusted to yet another change in their family dynamic. I have to remember that I've had years to learn how to handle change. The kids haven't so we need to be sensitive to each of the kids' needs.
What do you appreciate most about blended family life?
I think the best part our being a blended family is just the size of our family! We have rules in place that keep everyone in line for the most part, but I can't help but sometimes feel like a camp counselor (one of my favorite jobs that I held, by the way). It's loud and fun. I'm always in the kitchen cooking (when I'm not doing laundry), which is a good thing since I'm a chef and can easily pull off large, creative meals. (I also own a food truck, so sometimes I simply pretend I'm catering a festival for dinner and feed our family in the driveway!)
What makes you most proud of your family?
I think I'm most proud when I hear the kids refer to each other as "my brothers" and "my sisters" when referring to their step-siblings. When I hear this, in my head I say, "This is actually working! Yay!"
How do you and your spouse combat stress in your household?
Todd and I handle stress in our home by making sure that he and I take care of each other first. We communicate our feelings, something we probably learned the importance of after our first marriages ended in divorce. If the conductors of the train don't have it together, what would happen to the passengers!?
What's your best advice for other blended families who might be struggling to get it together?
I think the best advice I could give to blended families is to loosen up. Learn to let the little stuff go. If you try to micromanage your new spouse's relationship with their ex or your relationship with your own ex, your new relationship with him or her and your stepkids will suffer. Just let it go. Lastly, and this is maybe the most important thing, take care of yourself. Carve out time to do things for yourself.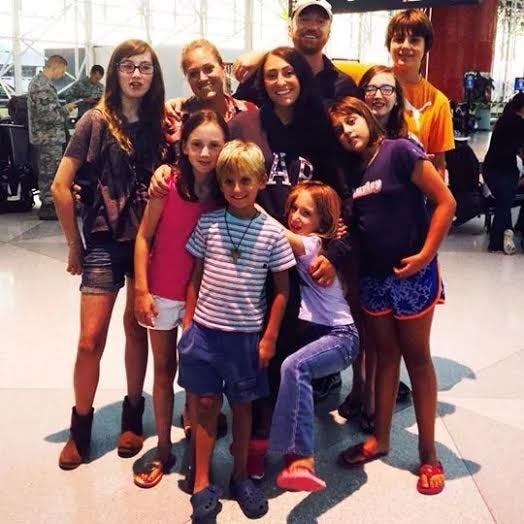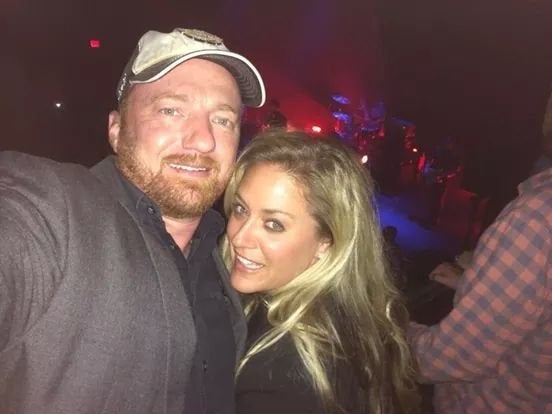 Related
Before You Go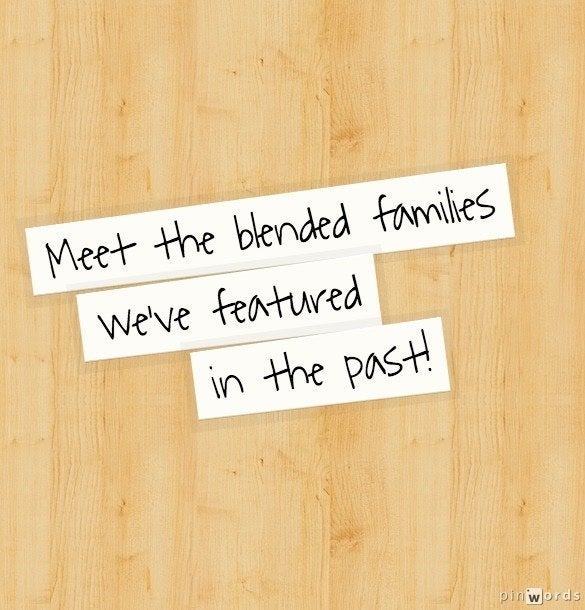 Blended Family Friday