As part of our Blended Family Friday series, each week we spotlight a different stepfamily to learn how they successfully blended their two families. Our hope is that by telling their stories, we'll bring you closer to blended family bliss in your own life! Want to share your own story? Email us at divorce@huffingtonpost.com.
With five kids between them, Heather and Andrew Isaacs admit their house can get a little hectic at times.
"We each have 50/50 custody arrangements with our exes, so most days we have all five kids," Heather explains. "Some days we have just three or two, but rarely do we have no kids."
Finding time to reconnect and recharge as a couple can be particularly rough, but Heather and her fire captain hubby somehow find it way.
Below, Heather tells us more about her marriage, her family, and why she thinks her kids benefit from seeing their mom happily married again.
Hi Heather! Please introduce us to your family.
My husband Andrew has three boys from his previous marriage: William (14), Eric (12) and Jonathan (9) and I have two children: a boy, Jackson (4) and a girl, Savannah (10) from my previous marriage. With four boys and one girl in the house, I have definitely had to adjust my parenting style. And my husband pretty much had to start all over with my son still in diapers when we met, so this has been quite the adventure for both of us.
How long have you and your spouse been together?
We met in May 2011 and after a quick courtship, were married on December 12, 2012. We had an immediate connection and once we introduced our kids to one another, the family dynamic was energetic and full of love. Our children got along better with each other than they did their biological siblings!
What's the best thing about being part of a blended family?
My favorite part about being a blended family is all of the love we've been able to share with our children. Several weeks ago, I went to pick Jackson up from school and Eric came with me. When we walked into the class, Jackson's teacher came running up to introduce herself because she said Jackson talked so much about how he loves having Eric as a brother. As parents, it was it was important to us to get married so we could help our children understand that marriages can be successful with the right building blocks in place. The foundation of our family is the love my husband and I have for one another and our determination to not become another statistic, which ultimately translates to a structured, loving environment for our children.
What are some of the biggest challenges of blended family life?
We have some unique blended family challenges because my husband is a captain with the Winter Park Fire Department. For instance, he's gone for 24 hours every third day, so scheduling can definitely be hard. We're already at risk of becoming another divorce statistic because this is our second marriage, but we're also dealing with the challenges the firefighter lifestyle brings. I also work full time as a manager in a corporate environment, so finding time to spend as husband and wife is challenging. Luckily, we usually get a couple of days a month without any children to grow our relationship.
Another challenge is finding enough room for our five kids! We're close to running out of space in our home. We've made some small improvements, but our two youngest boys share a bedroom right now and that causes some conflict at times.
What makes you proudest of your family?
I am most proud that we can all reflect on mistakes we make and grow together through those challenges. Children will fight, especially with four boys in the house, but we make up quickly and we talk about our feelings and help each other through conflict resolution.
How do you deal with stress at your house?
Every family, blended or not, will have stressful days and we've tried to balance the love we give with a structured environment. My husband and I are a total team and have agreed on the rules of our household and how to implement them. His oldest son and my daughter have more freedoms because they are always willing to help around the house and generally keep the peace among the other children. But we have the three younger boys on a behavior reward system where they earn chips for completing tasks or chores like cleaning the bathroom or getting an A or a B on a test. They can use those chips for rewards like selecting a movie, buying a toy at the dollar store or playing a video game for 30 minutes. They are quickly learning that if they want something, they have to work at it, plus as an added bonus, we aren't cleaning the house by ourselves! We also have family meetings every couple of weeks where we check in with the kids to see how we are doing and also talk about any family issues that need to be addressed.
What's your advice for other blended families who might be struggling to make it work?
It takes a lot of work and sacrifice on everyone's part to have a peaceful family dynamic. It's important for mom and dad to build the foundation of mutual love and respect in the house. Both parents need to be on the same page in terms of discipline and roles so that no one becomes the "evil" stepmom or stepdad. It also takes time -- a lot of time. I learned early on that I can't force a relationship with my bonus sons. Each one is an individual and I need to let that relationship grow on it's own.
And above all else, when things get tough, you have to love harder.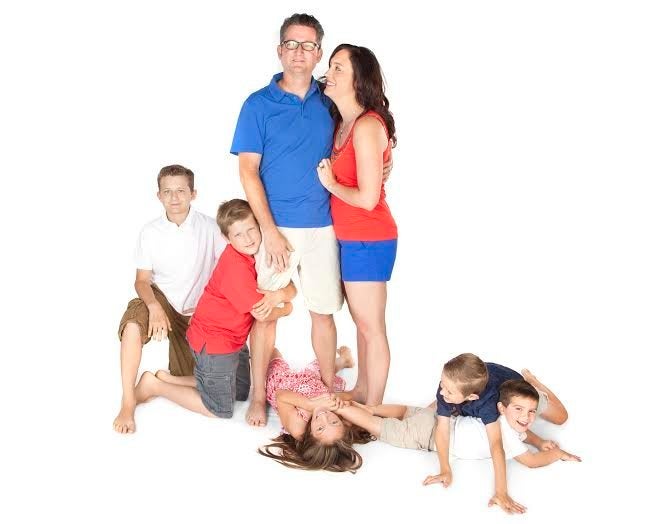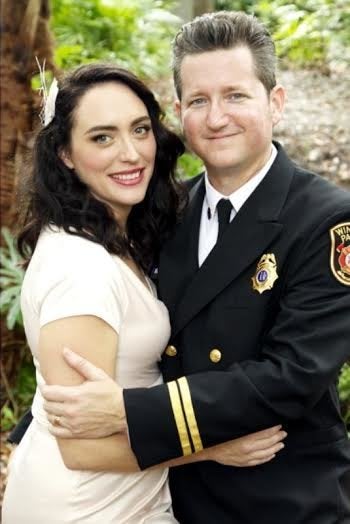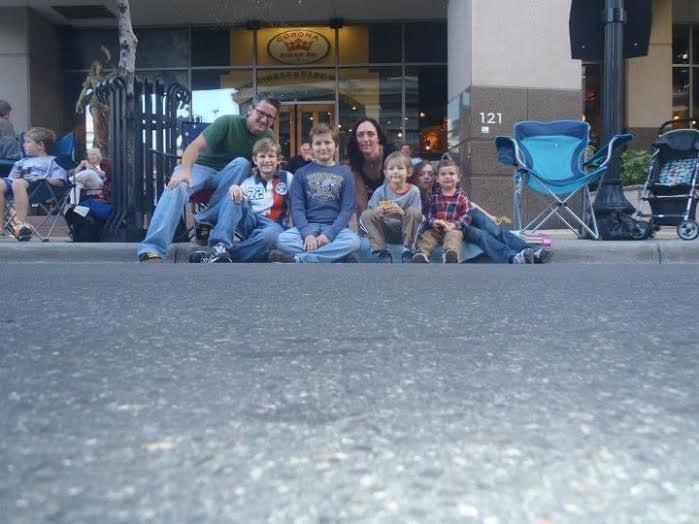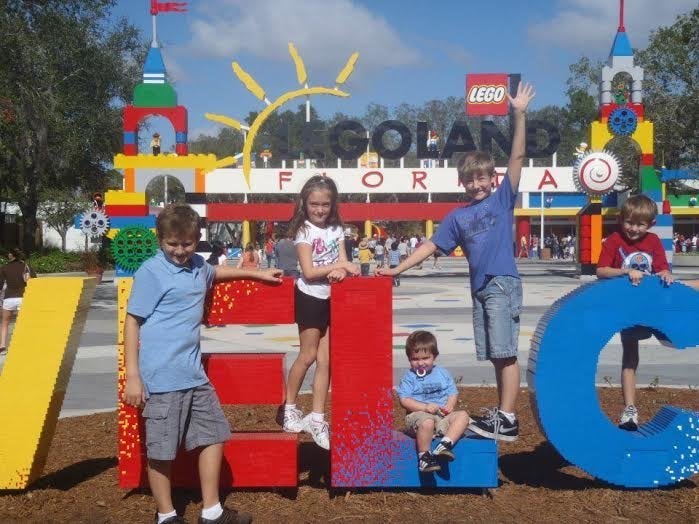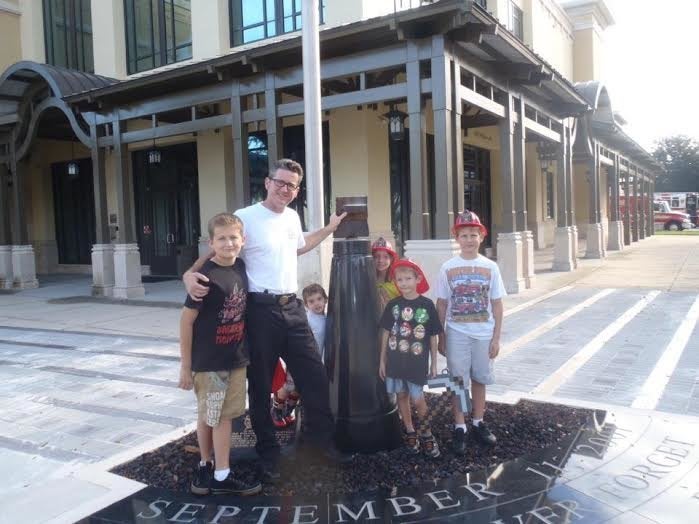 Related
Before You Go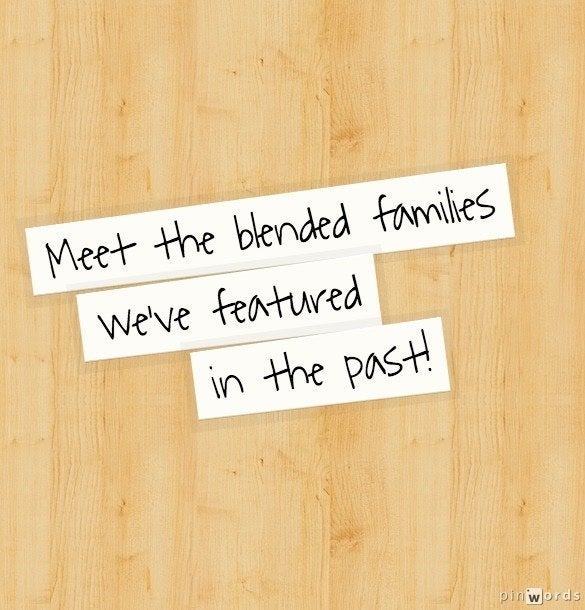 Blended Family Friday