As part of our Blended Family Friday series, each week we spotlight a different stepfamily to learn how they successfully blended their two families. Our hope is that by telling their stories, we'll bring you closer to blended family bliss in your own life! Want to share your own story? Email us at divorce@huffingtonpost.com.
If you're a parent in a stepfamily, you've probably stepped back at one point or another and thought, "Woah, what did we get ourselves into?" From fighting with your partner and your kids, to arguments with your respective exes, there's always something in urgent need of addressing.
It does get better, though. Take it from Bonnie Harlan, a mom of three who has been married over two decades now. Below, the step-parenting vet shares how those hiccup-filled first years helped make her blended family all the stronger.
Hi Bonnie. Want to introduce us to your family?
Michael and I met in January 1990. We each had a three-year-old and they were born exactly two weeks apart. He had Alexandra and I had Chase. Chase and Alexandra got along famously from the beginning. We married in March 1991 and have been together 25 years. I got pregnant on our honeymoon and Cole was born nine months later. The kids are all in their twenties now.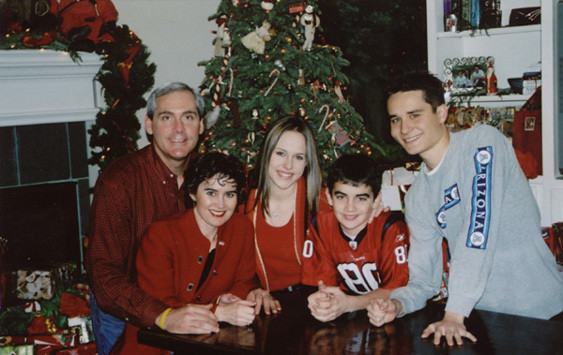 (Photo courtesy of Bonnie Harlan)
Looking back, what were some of the bigger hurdles you faced as a family?
Most of the struggles we had blending our family occurred early on. For instance, we really had to help Alexandra adjust to her parents' divorce. It was even rough for us as parents. Initially, Michael had some resentment that my son lived with us but Alexandra didn't. Holidays always added extra stress because we had to work within the strict confines of my husband's visitation schedule. Also, although having a new baby within the first year of marriage was wonderful, it definitely added another layer of stress (as having a baby tends to do). Our family dynamic shifted again when Alexandra moved in with us full-time, but we wouldn't have had it any other way.
What's the best thing about being part of a blended family?
Just knowing that, no matter what, we will always be there for each other. The early insecurities of those first few years and our newly formed family have evolved into something strong. We share a strong connection that allows everyone to be themselves.
How did you deal with stress when the kids were still at home?
We were -- and are -- big advocates of diffusing family stress through individual and family therapy. It helps give everyone a voice so everyone feels heard. And Michael and I both workout regularly, and he also runs and bikes frequently. With an empty nest now, he and I travel quite often and enjoy our second home in Nantucket.
What makes you proudest of your family?
I'm proud the word "step" is never used in our house and that all of us feel very connected to each other. Our hard work over the years has really paid off: as we've gotten older, we've seen our now adult children launched into the world with excellent educations and career opportunities. They're grown now, but our children still value the family holidays, vacations, family dinners and just hanging out. I love that. And as a couple, Michael and I have developed a very strong, loving relationship that has weathered many a storm.
What advice do you have for new blended families struggling to get along?
My advice is to keep the lines of communication as open as possible. When it comes to parenting with your spouse, respect each other's parenting style and be sure to address your philosophies on discipline early on. As for interacting with the kids, never disparage the child's other parent to the child. You need to set boundaries, but always maintain a sense of humor.
If you can swing it, I'd also recommend finding an excellent therapist to help deal with the challenges. It's nice to have an objective third party help you sort though the resentments, anger and frustration that can often arise in a stepfamily. In fact, our family therapist was the officiator at Alexandra's wedding in Nantucket!

The truth is, successful blended families don't just happen overnight. They take a committed investment of time, patience, compromise and love, but you can definitely achieve a peaceful family dynamic if you are willing to do the work.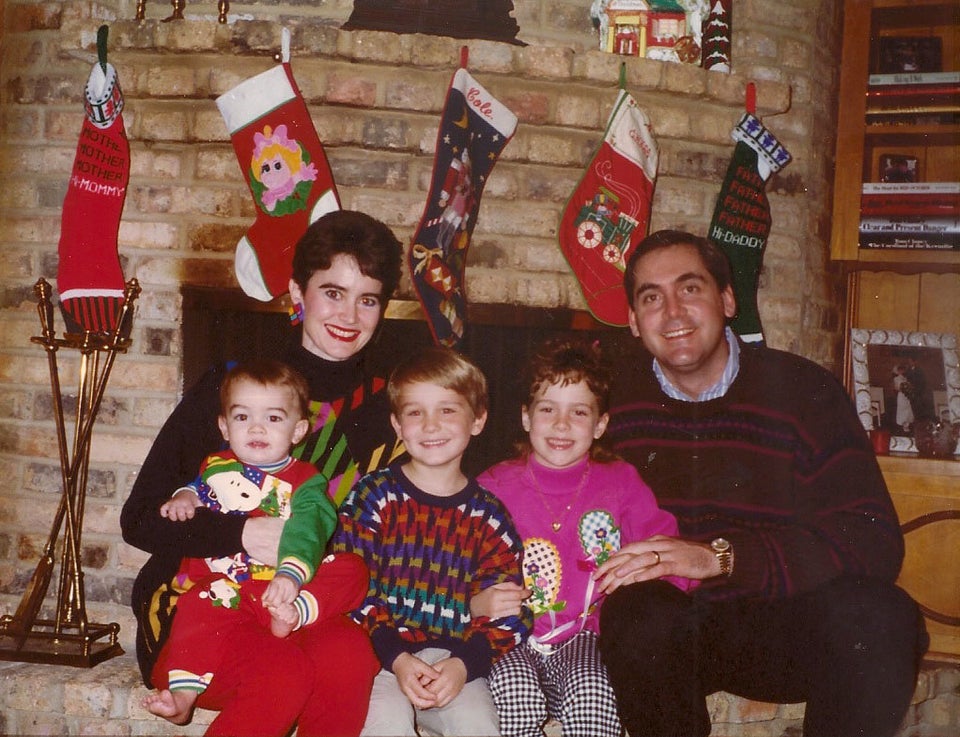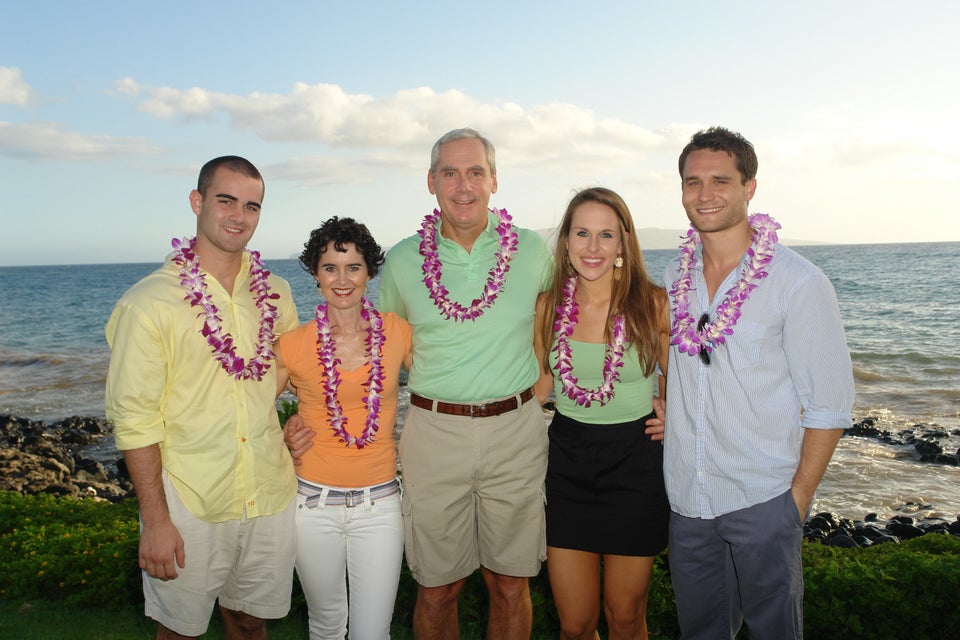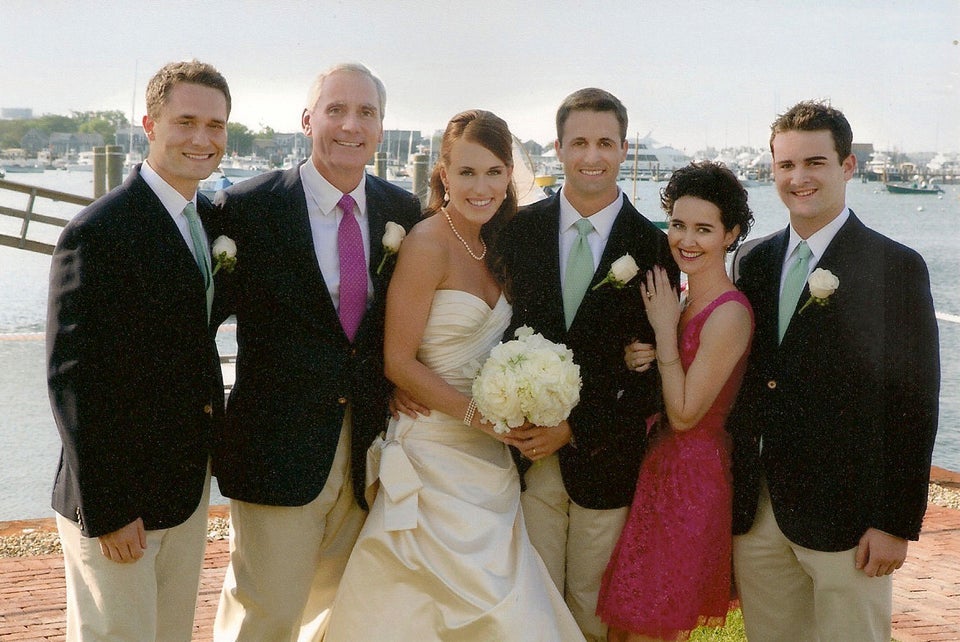 Terry Pommett Photography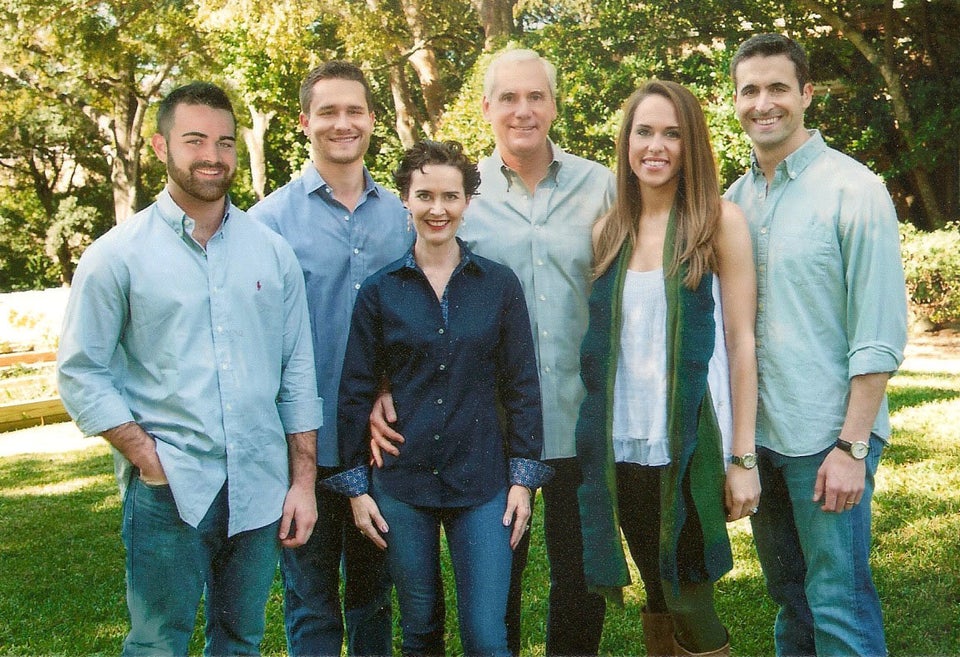 Stephanie Maierson Photography.
Related
Before You Go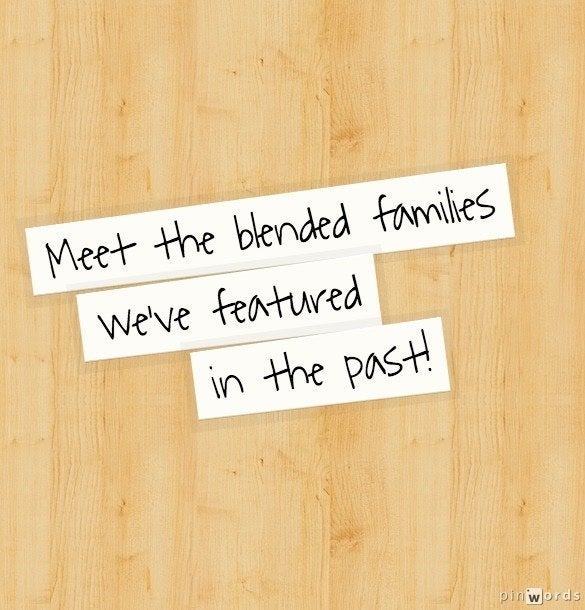 Blended Family Friday