As part of our Blended Family Friday series, each week we spotlight a different stepfamily to learn how they successfully blended their two families. Our hope is that by telling their stories, we'll bring you closer to blended family bliss in your own life! Want to share your own story? Email us at divorce@huffingtonpost.com.
An unusual thing happened during Carolyn Flower's wedding a few years back. While she was dancing with her husband Ken, her ex-husband cut in to dance -- with Ken.
"Later, Steve, my ex, gave me his blessing in front of our friends and my parents, who he still calls mom and dad. We're that close," said Flower, who blogs regularly about stepfamily life at Family Ever After.
So just how did the writer and her ex manage to steer clear of the conflict so many other co-parents fall prey to after divorce? Below, the mom of five shares more of her inspiring story.
Hi Carolyn. Please introduce us to your family.
Our blended family includes five cherished young adults that range in age from 16 to 28. Besides my husband Ken and I, there's Ken's daughter Courtney (28), his son Cass (26); my sons Christopher (23) and Benjamin (19) and my daughter Samantha (16).
In our case, our blended family expands to include my ex-husband Steve and his wife Eva and her son Tom (34). Our friends and family fondly refer to us as the "extended blended family." We have always included the grandparents, significant others, brothers and sisters-in law on both sides when we celebrate all of life's milestones and holidays. We are very proud of the whole mispukah.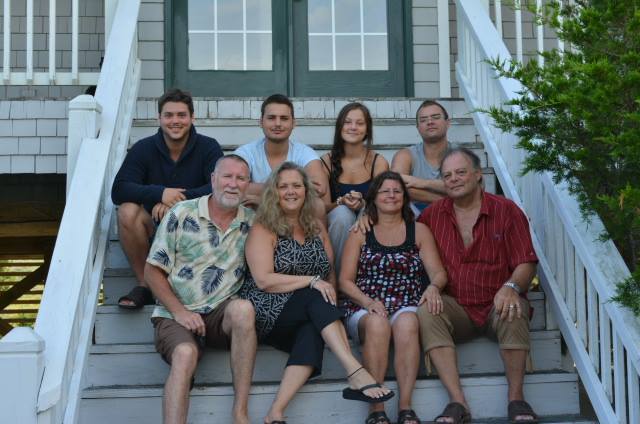 Photo courtesy of Carolyn Flower
How long have you and Ken been together?
We attended a parenting lecture at McGill University in 2007. After many long conversations, we discovered, amongst other things, our mutual love for country living, the sea, world travel and family.
Ken was introduced to the "gang" in 2007 and the chemistry with the family was just instant. That was a major dating criterion for me. So many other men had fallen far short of that ideal. Ken even got along with my ex -- which was important because my ex and I share our lives with the kids 50/50. We've always organized ourselves in a way that made life as simple as we could for them. In fact, I purchased our family home from my ex the year we divorced and he bought a house around the corner, keeping the children within walking distance and their lives as stable as possible.
What were some of the biggest challenges you faced when the kids were growing up?
One of the adjustments I personally found challenging was Sunday nights when the children left for the week and the activity in the house went from full tilt to gone completely. It was quiet as a tomb.
It was a challenge and a big change, even though I could see them and talk to them at any time. When we lived around the corner, my ex and I set up a routine of respect for each other's new lives, and when the children needed the other for any reason, we called to ensure it was a convenient time. I remember during those early days, our daughter was only five and she missed her nighttime cuddle (so did mommy). We told her if she ever needed me, I would come over (instead of her coming back to my house, which would disrupt the routine we hoped to establish). And so after doing that a number of times, she soon realized she was all right just knowing I could be there within a few minutes and tuck her in at daddy's house. Years later after I re-married and moved a half hour away, the challenge became leaving "stuff" at the other parent's home and either living without it or driving a distance to get it.
What do you appreciate most about blended family life?
We're blessed in so many ways, but I'd emphasize how great it is that our children have four dependable, caring and loving parents to guide, support and steer them at all times. My eldest son Chris expressed it beautifully. He told me, "Nothing really changed in the end. We still had one amazing family, two houses just a few blocks away from each other where I could go back and forth to, and over the years, we pretty much did everything together anyway."
As a family, we've enjoyed many celebrations, but we've shared loss as well. When my father unexpectedly passed away in 2012, it was my sons, my husband Ken and ex-husband Steve who carried him to his final resting place.
Tell us a little more about how your ex was involved in your wedding.
Our family and friends were treated to a unique display of "our normal" during our wedding reception in 2010. While Ken and I danced together, there was murmuring from somewhere in the room. My ex-husband (who stood with video camera in hand during our ceremony), walked through the tables of wide-eyed guests and asked to cut in and dance... with my GROOM! The room erupted into hysterical laughter. He then turned and gave me a hug, which became an instant moment for the family's memory quilt. And when it was his turn to marry in August 2013, Ken and I were the photographers on the special day, and Ken's sister -- a chef -- catered the party!
Another funny anecdote? When Ken we and I bought our home in the country, I told my ex-husband I would be putting the family home on the market. He expressed that he and his wife would like to buy it back from me! They did, and live there today. So our children, through the divorce journey, have never left the family home.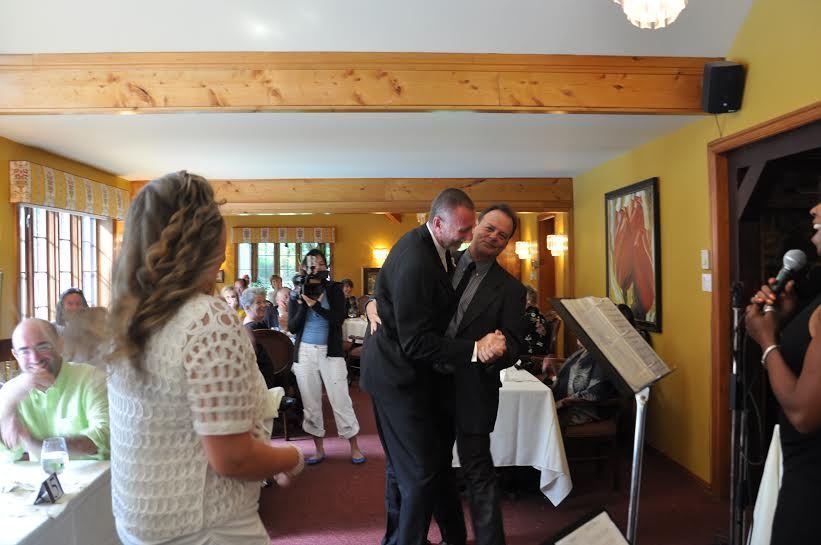 Ken and Steve's famous dance
How do you deal with stress in your household?
We have had our share of challenges as everyone does and we've dealt with the responsibility of co-parenting together. The message was consistent and when one of us was losing patience, the other took over, which was especially important during the teen years. Sunday nights have been our "trade-back night" for the last 10 years, so it has always been our opportunity to sit down as a family and discuss any issues that may have arisen over the week with the alternate parent. There have been some pretty lively discussions over the years!
What advice do you have for parents struggling to keep the peace in their stepfamilies?
It is so overwhelming at first. It's the evolution of the family with so many changes, peaks and valleys, and so many emotions to deal with –- the children's and your own. While divorce situations differ drastically, I think a common emotion that is underestimated is grief and we must be kind to ourselves through the process. Divorce is a loss at so many levels, but since it viewed as a "choice" by so many, I think the loss we feel gets overshadowed by other emotions and we often act out on those.
Setting goals for your family's future is a good place to start. Reminding yourself why you're going to keep the peace is important, too: Do it for your children and the legacy of your family. Model the behavior you want duplicated in their lives. If you can manage to focus on their needs just like you did when you were all under one roof together, I think many might find the kinder and gentler dynamic easier to achieve. If it's still a challenge, seek the help of a team of collaborative divorce professionals that specialize in supporting families and conflict resolution.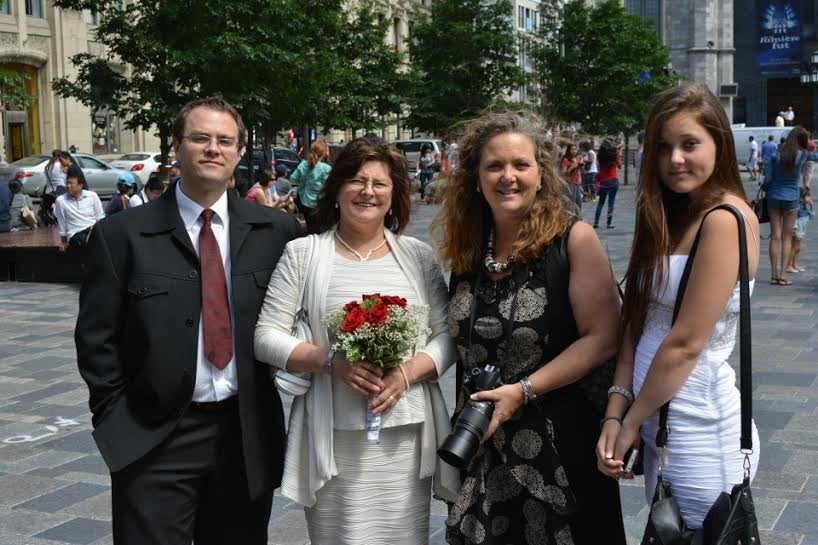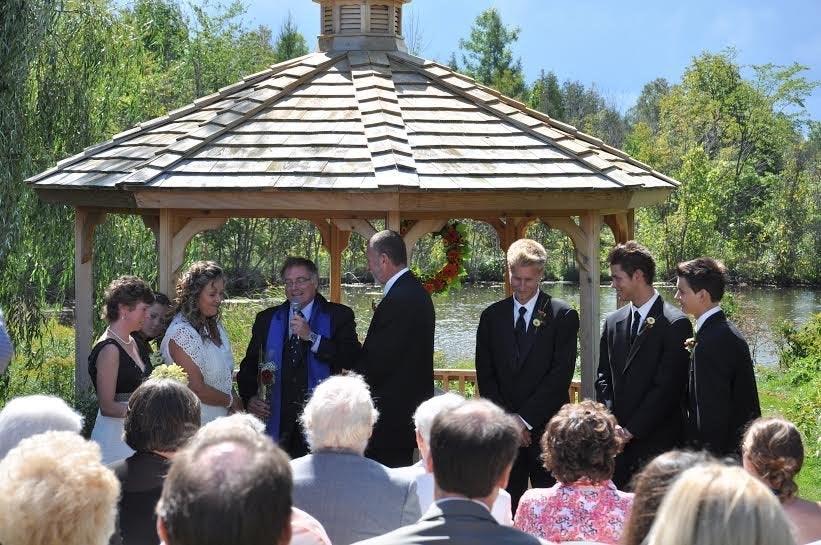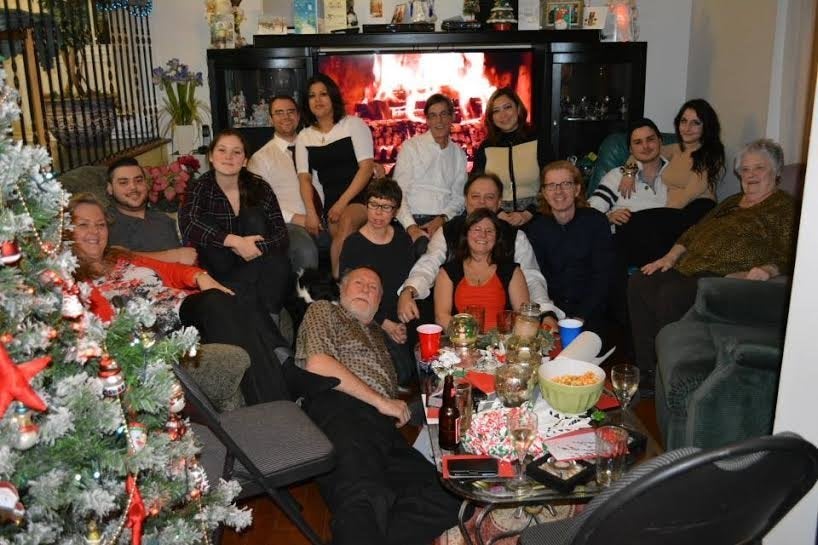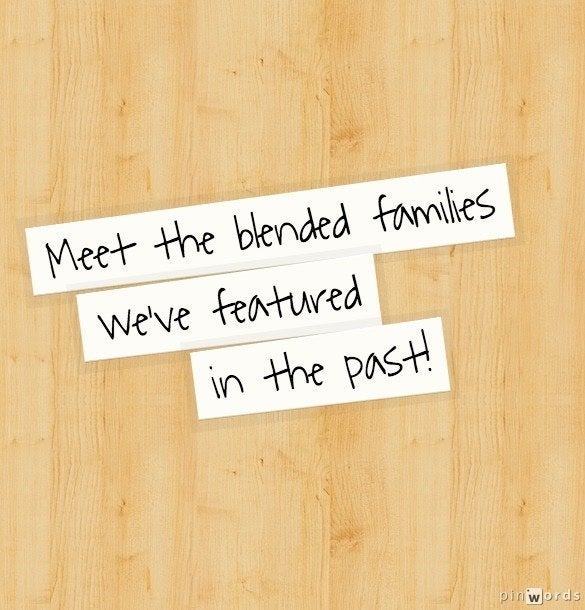 Blended Family Friday
Popular in the Community