As part of our Blended Family Friday series, each week we spotlight a different stepfamily to learn how they successfully blended their two families. Our hope is that by telling their stories, we'll bring you closer to blended family bliss in your own life! Want to share your own story? Email us at divorce@huffingtonpost.com.
As Trisha Berg tells it, she pretty much hit the second-husband jackpot when she met Ryan. He didn't have children of his own but he was a natural with Trisha's young son Christian, taking on a friend role with the little guy instead of trying to force a more paternal relationship.
"Thankfully he and my son had an amazing relationship from the get-go and they still do today," Trisha told us.
Today, the family has expanded to include Ryan and Trisha's daughter Rylie -- plus, the couple has another baby on the way. Below, Trisha tells us a little more about her family.
Hi Trisha. Please introduce us to your family.
There are five of us in all, if you include my ex-husband. There's me, my husband Ryan and my ex-husband Michael. Ryan and I have been together for almost four years now. Michael and I were together for nine years before divorcing.
My son with Michael is Christian and he's seven and my daughter with Ryan is Rylie and she's two. Ryan and I also have a baby on the way!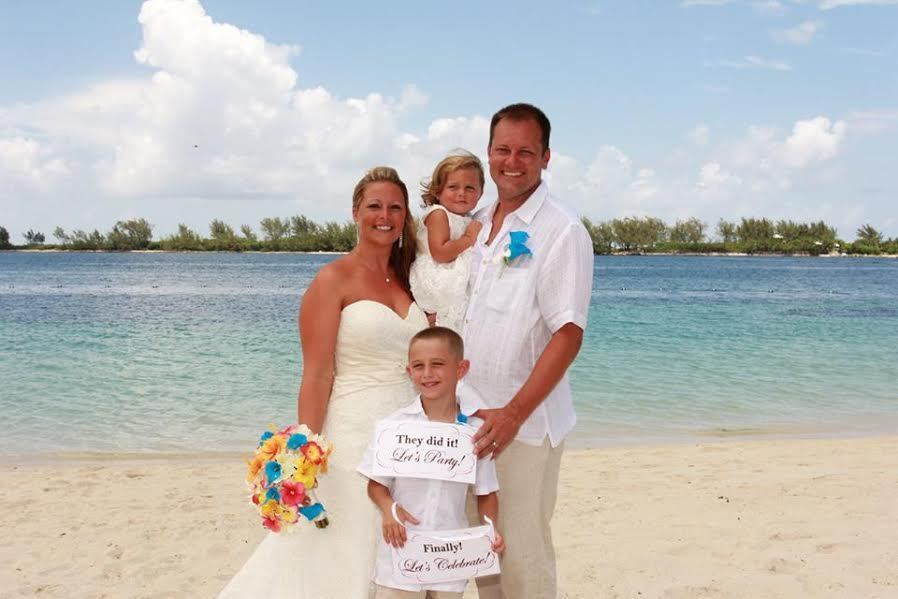 Your son was fairly young when you started dating Ryan. What were the early days of their relationship like?
From the beginning, Ryan never pushed himself into Christian's life. Ryan always made it clear that he was never trying to replace Christian's father. He was just his natural self and because of that, I think Christian saw that he was a good, honest man. That made him want to get closer to Ryan. They really bonded over their love of sports, which Ryan introduced Christian to. Ryan even included him on vacations when we had only been together for a short while. They have a great relationship and I'm really thankful for that.
What have been some of the biggest challenges of being in a stepfamily?
It's hard when my son feels like he has to choose between his father or me. That's a recurring problem we always have to address. Then earlier on, it was rough when I was pregnant with Rylie because Christian was jealous. He had a hard time with it at first because he felt like he was being left out.
What do you appreciate most about blended family life?
The hard truth is, it's lot more work to coordinate your lives when you're in a blended family. My son is always being shuttled to and from his dad's. You have to look on the bright side, though. The hurdles help you become stronger. When you face and overcome obstacles that are unique to being in stepfamily you become a stronger household.
In general, I love that we all bring something different to the table as a family: We're individuals but each person provides a strength or unique outlook in our home.
What makes you proudest of your family?
No matter how stressful and difficult it becomes, at the end of the day, we come together as a family. Also, my children make me so proud. I think they are just amazing.

How do you deal with stress in your household?
Good question because there is a lot of stress in a blended family. What we try to do is talk about it. When you get everything out there in the open you show your kids that honesty is key. We'd much rather have the kids be honest and upfront about their issues -- even if they think it will make us mad or hurt us -- than have them try to hide things. It's not always that easy, though. There's fighting and yelling and tears but we try our hardest to work it out each day. Luckily for me, my husband helps me deal with stress. His patience is incredible and helps keep me grounded. (Okay, maybe a glass of wine helps, too!)
What advice do you have for other blended families who are struggling to come together?
It's so important to remember that the kids never asked for any of this -- the divorce, the dating, the second marriage. In fact, most kids want their parents to stay together forever so be sensitive to that. If you're having problems with your ex, the best advice I can give is to just remember that at one point, you loved your ex enough to have children with him or her. If nothing else, act civilly toward this person for the sake of your kids. I notice a big difference in my son's behavior when my ex-husband and I get along compared to the times when we don't get along. Just try to remember that it's best for the children to be civil. Leave them out of the adult stuff. Be their parent right now –- you can be buddies later!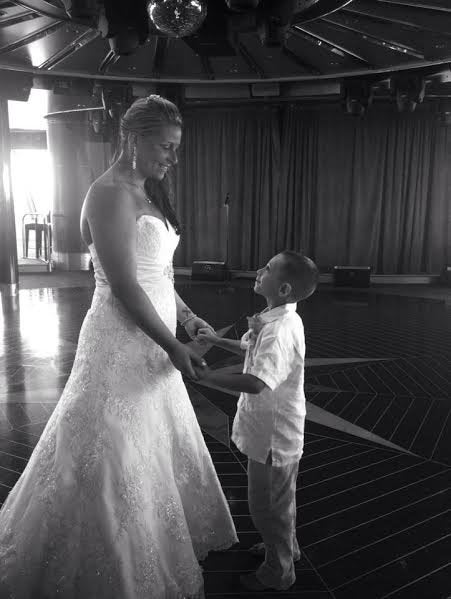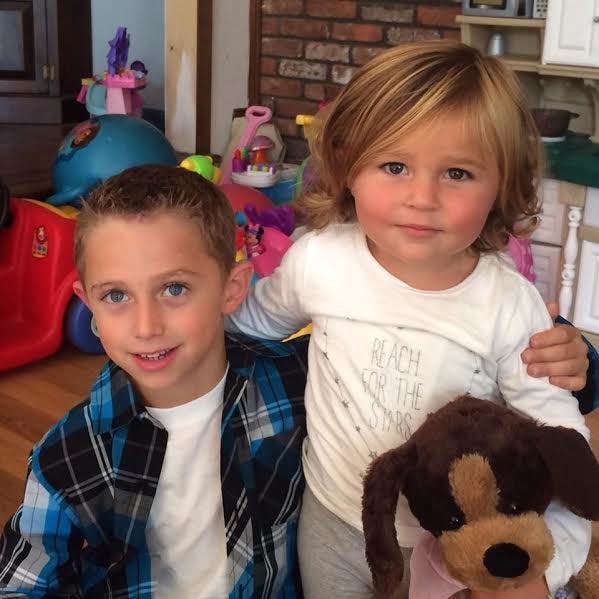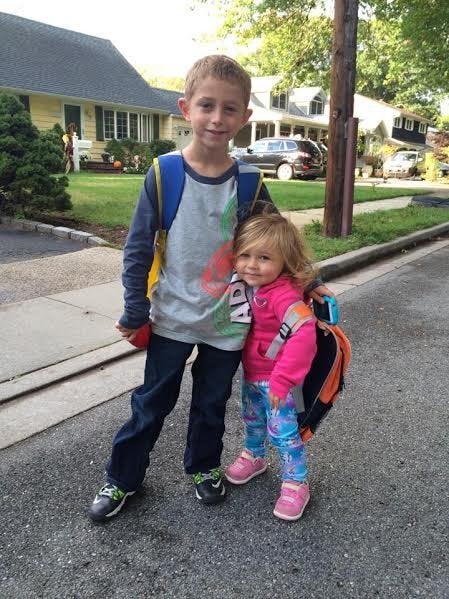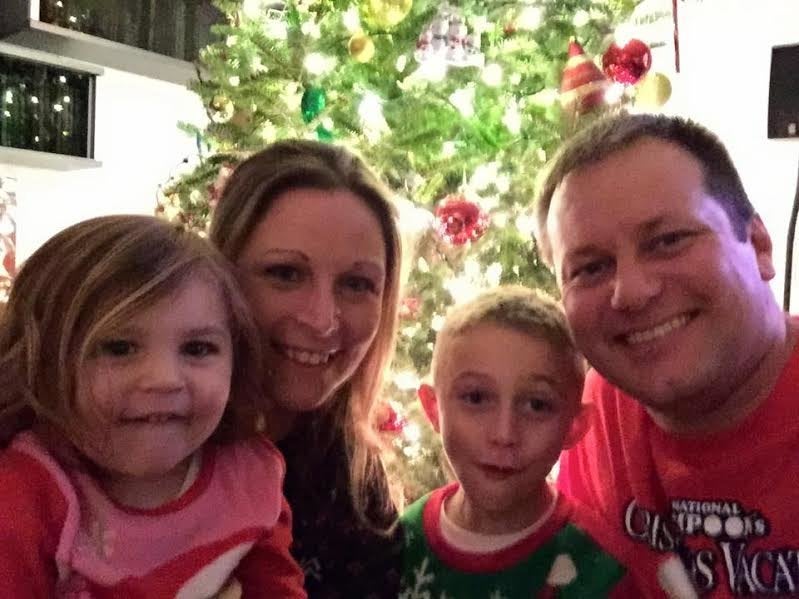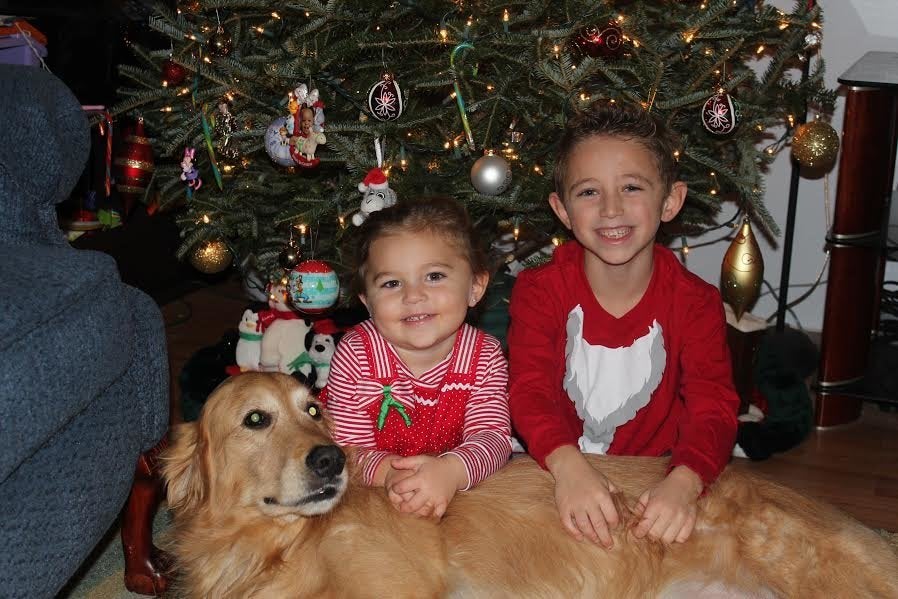 Before You Go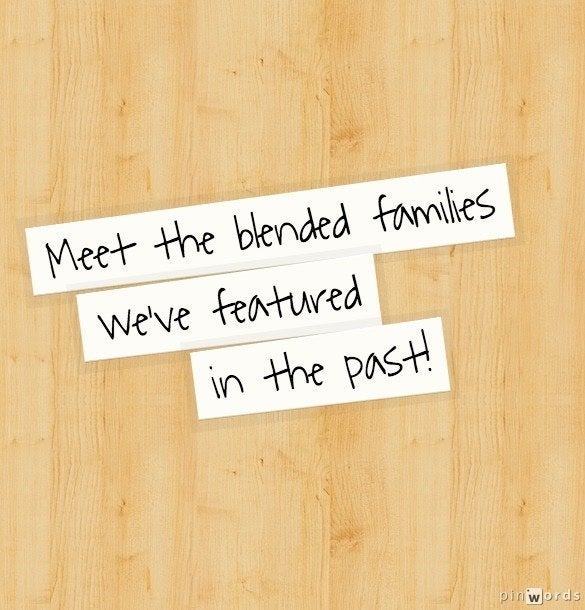 Blended Family Friday