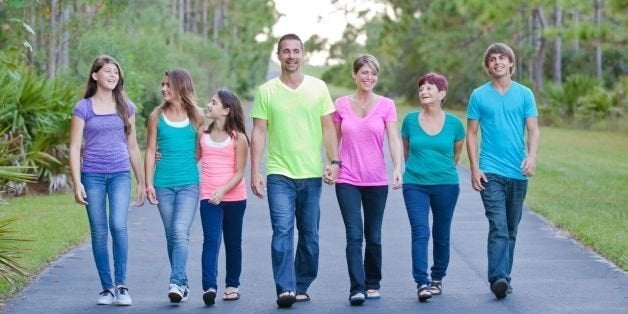 As part of our Blended Family Friday series, each week we spotlight a different stepfamily to learn how they've worked to bring their two families together. Our hope is that by telling their stories, we'll bring you closer to blended family bliss in your own life!
Melissa Marks, the host of the Blended Family Podcast, is on a mission to let parents know that the problems they face in stepfamilies are totally normal. From feeling left out as as stepparent on Father's or Mother's Day to establishing house rules, Marks tackles it all in a no-nonsense way.
"The challenges we discuss on the podcast every week are things we're all familiar with," she told The Huffington Post. "I want to reach out to and help as many people as I can."
Below, Melissa tells us what she's learned from raising her own blended family over the last eight years.
Hi Melissa. Please introduce us to your family.
We have seven family members in total. There's me, Shawn, grandma Candy who is 67 (she lives with us, too!) and the kids: Shawnie (16), Alicia (14), Madison (12) and Nikki (11).
We've been together for just over eight years and have lived together for six and a half of those years.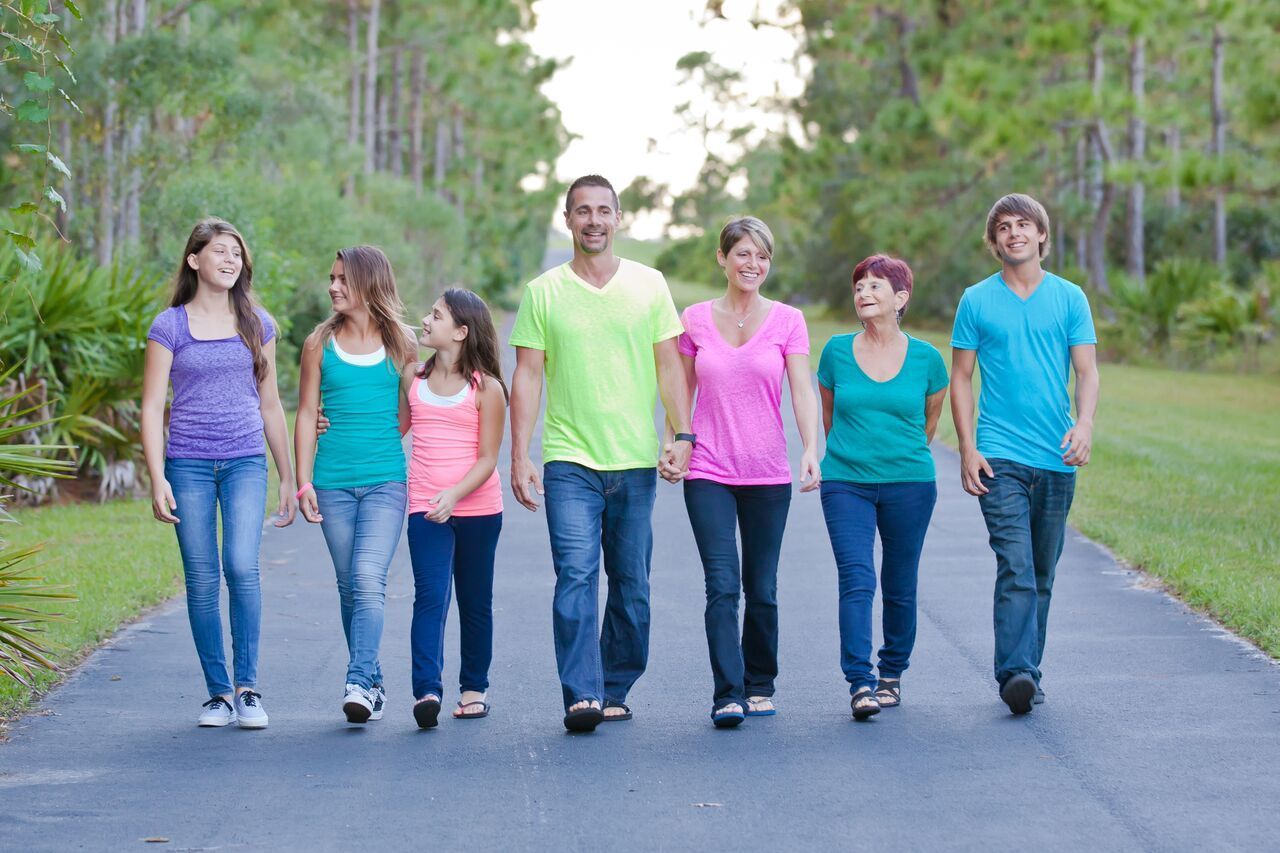 (Photo courtesy of Shea Rose Photography)
What are some of the biggest hurdles you've overcome as a family?
There are lots of different challenges blended families face, including finances, disagreements with exes and trying to get children to get along. One of the biggest hurdles for us was just trying to get everyone on the same page. When children have two different households and two different sets of rules, it can be hard to set up a structure in your own home. The way we address it is that we try our hardest to be on the same page as our exes so the kids can't manipulate the situation. We also try to create a home where all of our rules are standard so they know what to expect when they are all with us.
What's the best thing about being part of a blended family?
The best thing about being part of a blended family is coming together and creating new exciting relationship dynamics. We can each introduce new thoughts, ideas and personality to one another's children. We get to watch as the relationships between the children grow stronger. Being chosen by your partner as the special person that can help raise their kids after divorce is a wonderful gift.
What makes you proudest of your family?
What makes me proudest of my family is the love that we all have towards each other. Even when they argue, the children love as if they were biological siblings. They take care of each other and have formed bonds that will last a lifetime. It hasn't always been an easy road but we worked hard to get to where we are at right now. We are proud to know we can overcome any hurdle.
What advice do you have for other blended families who feel like peace is out of reach?
My first piece of advice would be to relax and give it time. It takes years for a blended family to work out the kinks. That's why I started the Blended Family Podcast, because I know firsthand how hard it is but I also know how rewarding it is in the long run. In my weekly show, I answer questions and give advice about all of the struggles and challenges blended families face. I always say: a peaceful family dynamic is attainable, all you need is love!