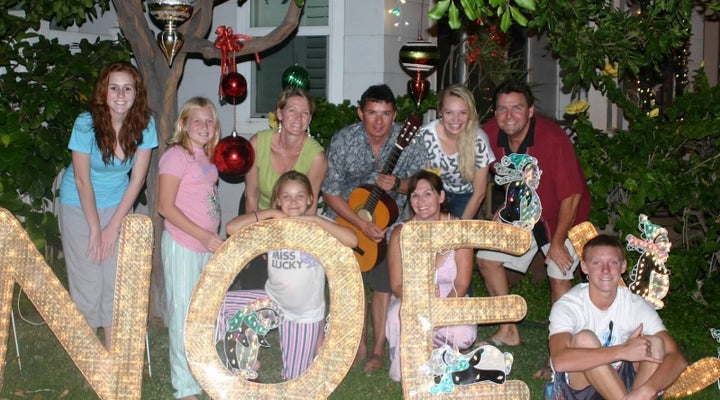 As part of our Blended Family Friday series, each week we're spotlighting a different stepfamily to learn how they successfully blended their two families together. Our hope is that by telling their stories, we'll bring you closer to blended family bliss in your own life!
Today, we'd like you to meet Mimi and Stu and their four kids. The unique thing about this blended family? Their incredible (and enviable!) relationship with their former spouses. Read on for their inspiring story.
Hi, Mimi! Please introduce us to your family.
My husband Stu and I have been married almost eight years. Between us we have four children. Our oldest is Austin. He's 18 and nearly ready to leave the nest. He will be swimming for the University of Tennessee in the fall. Next is Camille. She will be 17 in April. The "little girls" are 12. Phoebe and Ansley are twins through marriage!
What are the biggest challenges of blended family life?
Blending a family is never easy and the beginning was rough. The biggest challenge was for the children to suddenly have to share "their parent" with the other kids. Stu and I worked very hard to show love and affection to all four of them. We ate dinner together every night. We played a lot of wiffle ball games together, had family movie nights and went to all of the kids' events as a family.
What's the best thing about being part of a blended family?
When Stu and I came together, we did not just put our kids under one roof, we reached out to our ex spouses. We included Blaire (Stu's ex-wife) and Steve (my ex-husband) in our family. The former spouses are a huge part of our lives! We invite them to everything: Christmas, Thanksgiving, birthdays, plays, sporting events, anything they could make. Stu and I have the children most of the time, but Stu's ex-wife lives near us and is often with us, too. She even spends the night on Christmas Eve so that she can see the kids get their Santa gifts. I think the best thing about our blended family is that we have four adults working together to support each other.
What makes you proudest of your family?
Our kids refer to Stu, Steve, Blaire and me as "the parents" and ask any of us for advice in times of need. I am so proud of all of us. We have put the children first and have created a real family. In fact, Stu and I have to travel for work soon and Steve will be staying at our house taking care of all four kids! We all work together and our children are thriving.
What advice do you have for other blended families who feel like a peaceful dynamic is out of reach?
My advice to anyone working on blending a family is to always put the child first. Never, ever, say a negative word about your ex in front of your child. Be flexible and patient. It takes time. Always remember when the kids are acting out it's because they are hurting. Take a deep breath and think of a way to lift them up. Be kind to your former spouse. Try to include them in your child's life. Your children deserve loving adults in their lives.
Click through the slideshow the see photos of Mimi and Stu's family.
If you'd like your own family to be featured on a Blended Family Friday, please email us at divorce@huffingtonpost.com. We're looking forward to hearing your story!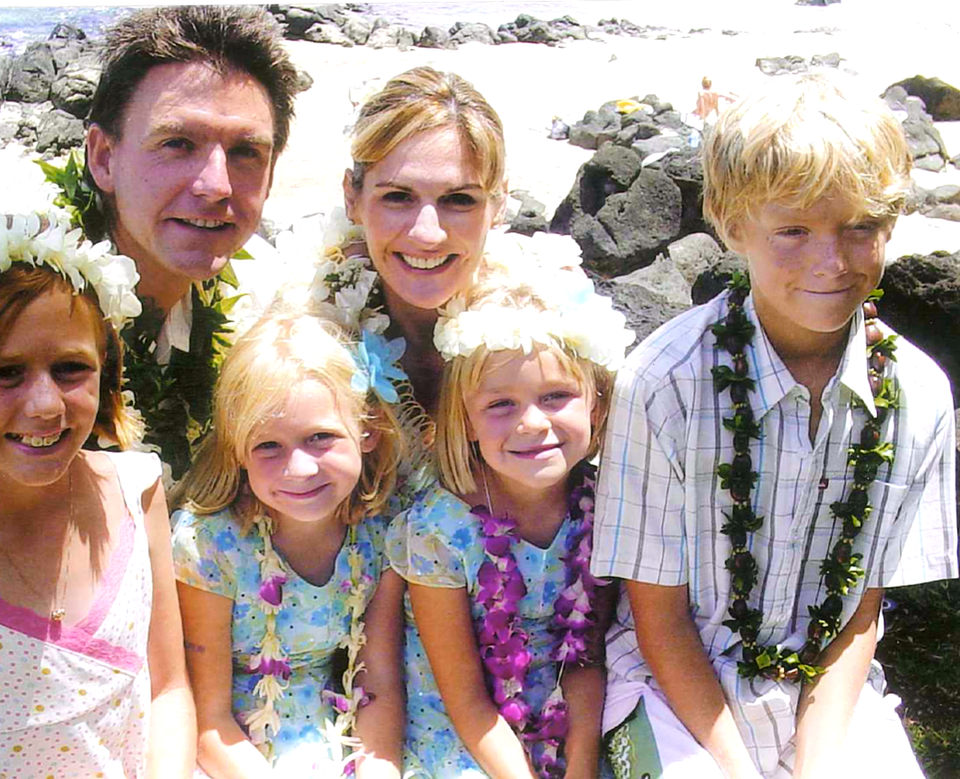 Meet Mimi And Stu's Family