As part of our Blended Family Friday series, each week we're spotlighting a different stepfamily to learn how they successfully blended their two families together. Our hope is that by telling their stories, we'll bring you closer to blended family bliss in your own life!
This week, we'd like to introduce you to Nicole and Matt and their four kids -- a family that proudly refers to themselves as Team Ohana. Another fun fact about this family of six? Every year they get decked out in costumes for a themed group photo. (Scroll down to the slideshow to see some of their best pics!)
Hi, Nicole! Please introduce us to your family.
Our family is called Team Ohana, because we are a team and ohana means no one is left behind! Team Ohana consists of me, my husband, Matt, and our four children: Madison, 16, Payton, 15, Sydney, 13, and Landon, 13.

How long have you and your spouse been together?
We have known each other for five years and been married for four.
What's the best thing about being part of a blended family?
What makes our family great is the laughter. We try to make our home a joyful place. The friends of the kids always tell us how great our house is -- that is such a great compliment! It can be loud and crazy in our house. And we want every person in Team Ohana and everyone we touch to feel our love and support.
We love to celebrate! We try to make the unusual things big because traditional holidays are very difficult with scheduling -- for many holidays we are not all together. To celebrate Madison and Payton's birthdays this year we had a masquerade ball and every year we host a huge Halloween party.
We also create a family picture every year. Our first year was "Star Trek"-themed! Since then we have had winter '80s prom, country and western, and the roaring '20s. Taking the photo is a whole day event with everyone in costume!
Everyone gets to have a say in our family. We have designed our family to be an open, honest place where everyone's opinion counts.
And what are some of the biggest challenges of blended family life?
Not having deep-rooted traditions. We have to all remember to celebrate what we do have and to make our own new traditions. Also, the tendency to miss the way things once were. It's natural to miss the "way it was" or the way you think it was, but dwelling on the past will not allow you to appreciate the here and now.
Another issue is developing a good co-parenting relationship with the other parents. It really takes all the parental units -- bio and bonus -- to want to have a good co-parenting relationship. When you have it, life is so much easier for you and the kids.
What makes you proudest of your family?
Our home has a gravitational pull for the kids, their friends and our friends. Everyone in Team Ohana welcomes everyone who comes into our home.
We have seen such huge changes in everyone and it is because everyone in the family wants our life to be better. We support each other in everything we do.
It's also so impressive to see everyone interested in everyone's hobbies. Not, "Uh huh, yeah that's cool," but "I found something for you that supports your dance, magic, cheer, singing or miniatures hobby!" or "Yes, of course, I will be at your event in the front to watch you, support you and cheer loudly for you!"
What advice do you have for other blended families who feel like a peaceful family dynamic is out of reach?
Realize it will be difficult. It's harder than you think it can possibly be. And it takes a lot of communicating! As bonus parents, you have to find new ways to communicate -- the old ways don't always work.
Everyone in the family has to take ownership for their actions. If your feelings get hurt, you have to say something. If you say something mean, you have to apologize.
Embrace the little victories, like when the kid talks to the bonus parent about a topic that is too hard to talk about with the bio-parent or when its a difficult situation and you still talk it through. Another win is when someone apologizes and the other person forgives them.
It takes a lot of work but it's worth it. Every hug proves you are doing something right! Every laugh shows there is joy in the family. And every time someone wants to hold your hand or sit with you on the couch, you are building your connection to each other.
Click through the slideshow below the see photos of Nicole and Matt's family.
If you'd like your own family to be featured on a Blended Family Friday, please email us at divorce@huffingtonpost.com. We're looking forward to hearing your story!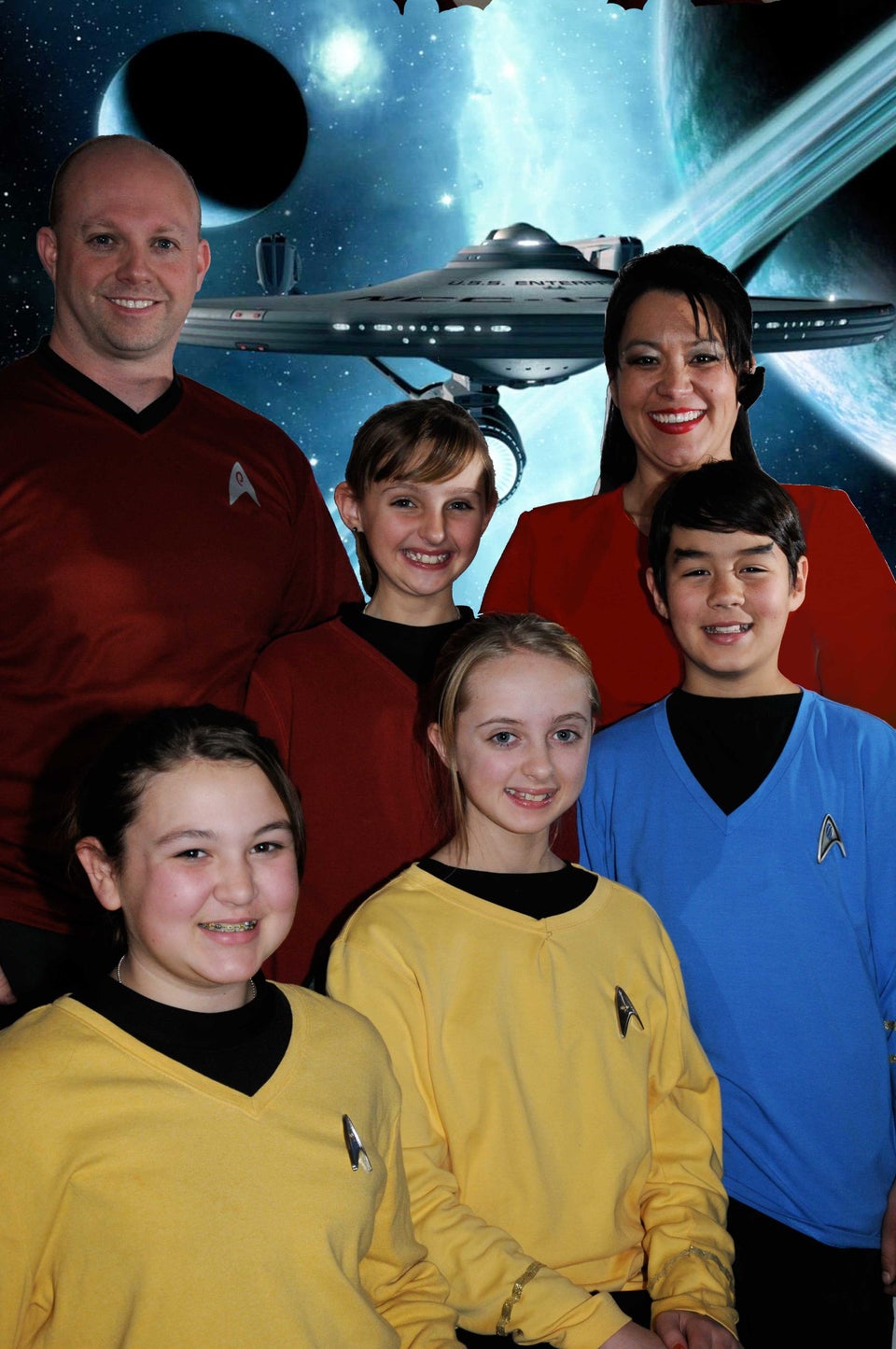 Meet Matt And Nicole's Family