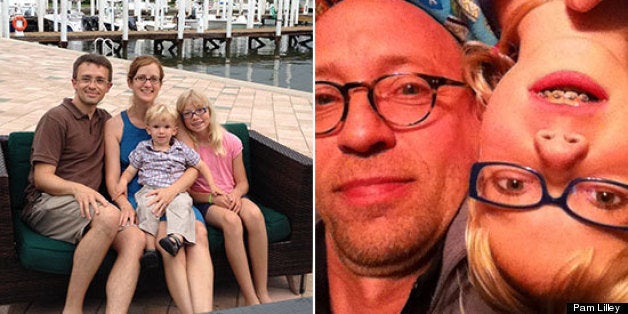 As part of our Blended Family Friday series, each week we're spotlighting a different stepfamily to learn how they successfully blended their two families together. Our hope is that by telling their stories, we'll bring you closer to blended family bliss in your own life!
This Friday, we'd like to introduce you to Pam Lilley's blended family. Pam divorced her husband, Tony, in 2005 and married her current husband, Mac, in 2009, but Tony remains a big part of the family for the sake of one little girl: Parker, Pam and Tony's 11-year-old daughter. Below, Pam shares her family's story and explains why sacrifice is essential if you want to sustain a strong bond in a blended family.
Hey, Pam. Please introduce us to your family.
My family consists of me and my husband, Mac; my daughter, Parker, 11; and my son, Phin, who's 3. Our family is still close with Tony, my ex-husband and Parker's dad. Mac and I married in 2009 and Phin is our son together.
You say your family is still close with your ex. What's that relationship like?
A lot of people comment about how unusual our relationship is. For example, Tony stays at our home overnight in Parker's room from time to time. He relies on us in a pinch as well, like when he was in a car accident a few months ago and stranded in the highway. He and my husband Mac have even gone to basketball games together.
But it's not that we are all best friends and get along swimmingly. It's just that we put aside our differences to keep the feeling of "wholeness" for our daughter -- and our son for that matter. He lives with both of his parents but he regards Tony as his own sort of stepdad.
That's very sweet. What would you say is the best thing about your family dynamic?
The best thing is just having more people to love and depend on. My ex-husband loves my son and my son adores Tony. Mac's family has embraced Parker as one of their own and yet we are still very close with aunts and uncles from Tony's side of the family.
What are some of the biggest challenges of blended family life?
I really don't see our challenges as being vastly different from the challenges traditional families face. Holidays and birthdays are probably the trickiest to coordinate and we try to stay flexible, planning each as it comes rather than strictly laying out where Parker will be and when.
What makes you proudest of your family?
I'm proud that we all made a conscious effort to put our differences aside, forgive what happened in the past and commit to raising a child who feels "whole." It has never been about what I want or what he wants as much as what is best for Parker.
What advice do you have for other blended families who feel like a peaceful family dynamic is out of reach?
In a support group I once heard that holding on to anger is like drinking poison and waiting for the other person to get sick. As a teacher, I've seen that many parents not only drink the poison but they dispense it to their children as well. It's toxic. Letting go of anger is hard. Forgiveness is hard. Parenting is hard. We make all kinds of sacrifices for our children; surely we can sacrifice our anger.
Click through the slideshow below the see photos of Pam, Mac and Tony's family.
If you'd like your own family to be featured on a Blended Family Friday, please email us at divorce@huffingtonpost.com. We're looking forward to hearing your story!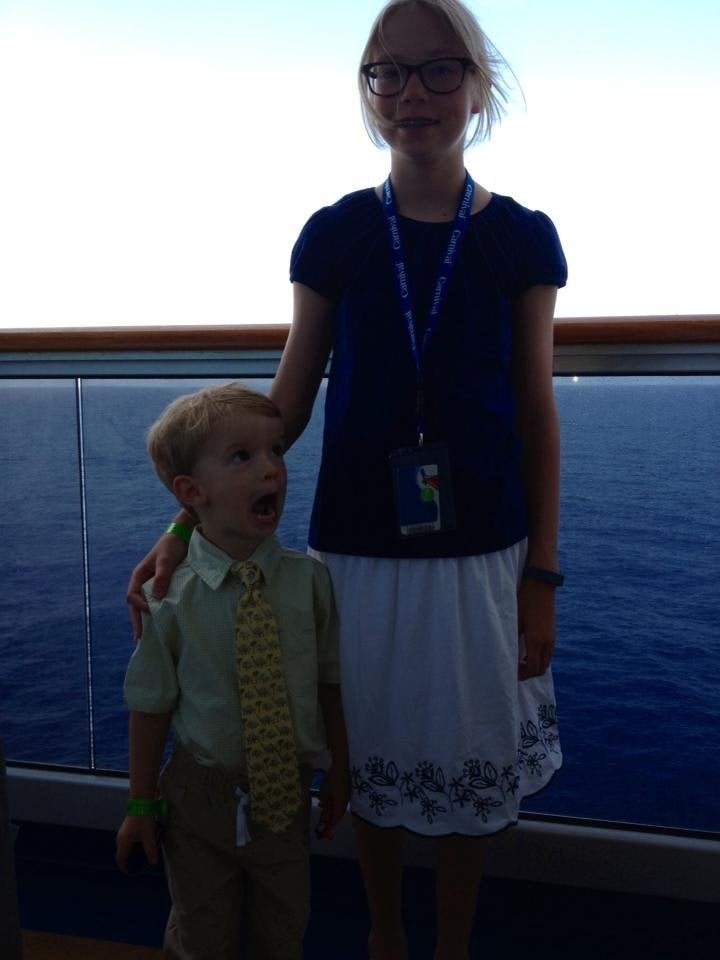 Meet Pam, Mac and Tony's Family