As part of our Blended Family Friday series, each week we spotlight a different stepfamily to learn how they successfully blended their two families. Our hope is that by telling their stories, we'll bring you closer to blended family bliss in your own life!
You know your family tree is complicated when you need an outline to help others make sense of how you're all connected. That's the case for Shelley, Jill and Kimberly, three stepmoms who've spent years forging a deep bond between their three families for the sake of their kids. "I never imagined I'd be friends with my ex-husband's wife's ex-husband's wife!" Shelley laughs.
Below the three women tell us a little more about their special friendship and share some of the many ways their kids benefit from it.
How many family members do you have?
Shelley: There are nine members in our immediate blended family -- three couples and three kids. A family tree might come in handy to understand how we're all connected!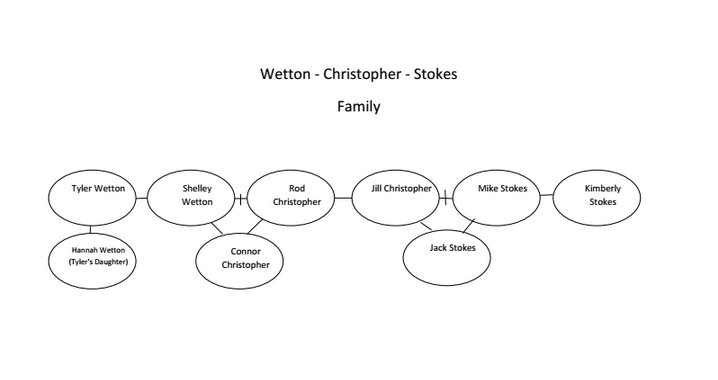 Shelley (now married to Tyler, who has an 18 year-old daughter, Hannah, who lives on her own) and Rod (now married to Jill) share 50 percent custody of their son, Connor.
Jill (now married to Rod) and Mike (now married to Kimberly) share 50 percent custody of Jack. We arranged our schedules so our boys are together, in one household, 50 percent of the time. They're step-brothers but we call them brothers.
How long have you all been together with your spouses?
Shelley: I've been married to Tyler for four years.
Jill: Rod and I have been married for seven years.
Kimberly: Mike and I have been married for four years.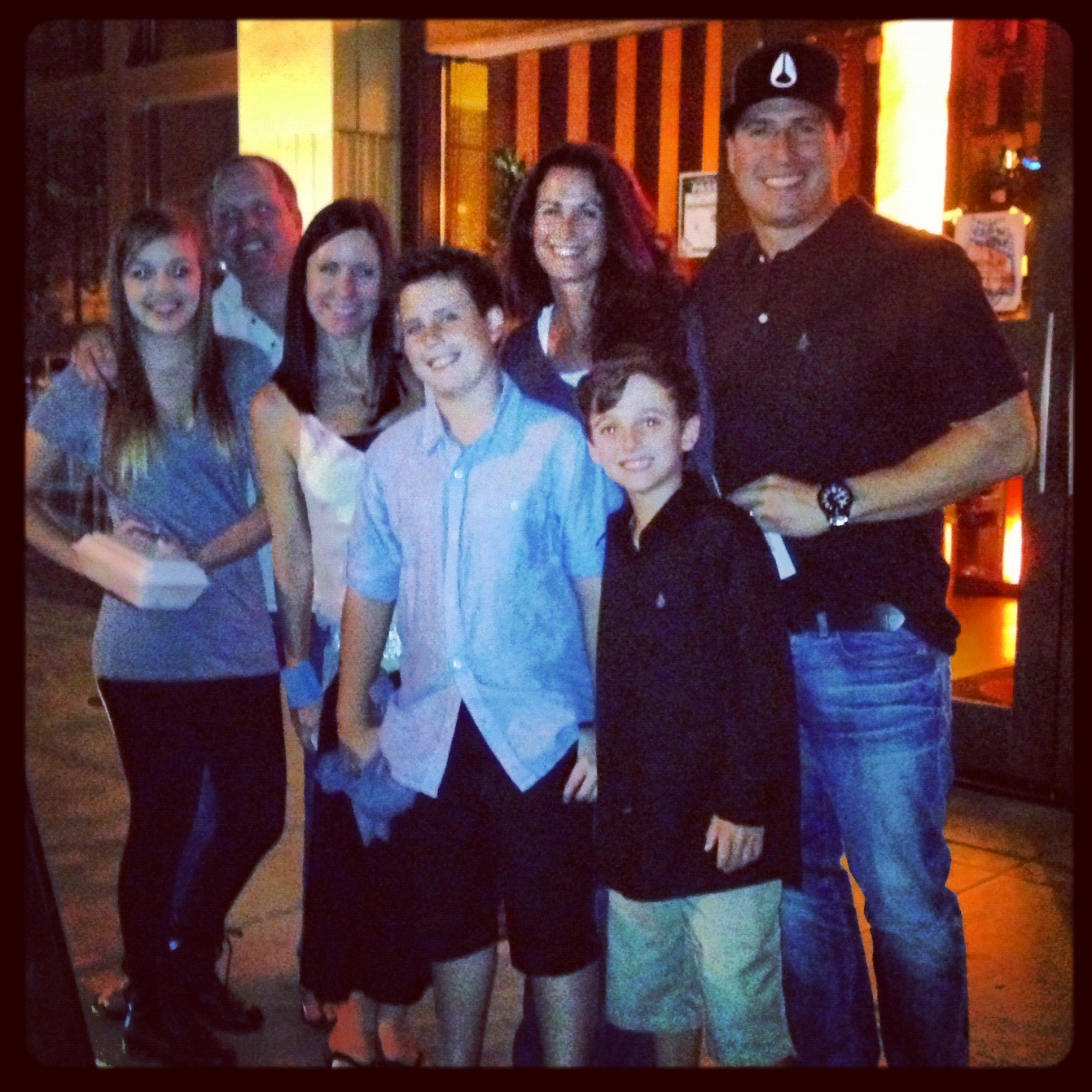 (Hannah (left), Tyler, Shelley, Connor, Jill, Rod and Jack)

Shelley, you mentioned that it was vital for everyone to get along in the beginning. Could you elaborate on why that was so important to you all?
Shelley: We are all family. My new husband needed to share my desire to spend time with my ex (and his wife) because it allowed me to spend additional time with my son when it wasn't "my turn" to have him. Tyler and Rod's friendship also meant my son wouldn't be subjected to hearing negativity about his own father (which I wouldn't allow). Our friendships are like any others. As couples, we all go out to dinner or breakfast, go wine tasting (we're in California wine country!) and even vacation with the kids when we can.
Kimberly:It was important that we all came together for the love of our children and so our kids can depend on all of us at any given time. It's truly an extraordinary friendship -– we gather happily together on holidays, vacations or just a casual dinner or movie. There is no denying we all have a good time together. It's more than friendship -– it's family.
Jill: Growing up, I was the product of a divorced family with parents who did not get along. Looking back at that generation, I now realize they did the best they could. But after my own divorce, it was imperative that we all worked together as civilized adults.

Forging the relationship you have today couldn't have been without its hiccups. What have been some of the biggest challenges you've faced together?
Jill: A challenge I find most difficult, even today, is balancing the hectic schedules of the boys. They're on the same schedule, but in two different homes. Luckily we all communicate and work together to ensure both children are taken care of. This includes the transfer of school clothes, backpacks, sports equipment and any other miscellaneous items that need to back and forth. Things do get forgotten, though, and we work it out. Whether that is an early morning stop to pick up school pants or meeting the boys' needs in some other way, it gets handled. Of course, as they get older this will get easier -- or so I hope!

Shelley: I agree with Jill. Scheduling busy kids takes a team effort in any family, let alone divorced families where clothes/iPods/school bags float between houses. But the ease of our relationship means I can call or stop by Jill's house without angst or awkwardness if something's forgotten.

What makes you proudest of your family?
Jill: I can say I'm most proud when, after all these years, we still get that "look" when explaining who we are to strangers. Just this past weekend while wine tasting with Mike and Kimbo, we told some fellow wine tasters about our situation. I love that I can still make someone have "the look." It's that, "What? I'm shocked, but how fantastic!" kind of look. But really, what we are doing now will shape the two boys we are raising into strong men who will learn compromise, respect and love.

Shelley: I love those moments, too. I'm also proud when I look around the room and see happiness and hear laughter (there's a lot of that), be it at Rod and Jill's Superbowl party, Christmas morning, a birthday celebration or at Kimbo's end-of-breast-cancer-treatment party. I'm also proud when my son talks freely about all of his parents without fear of hurting feelings or making someone angry. I never imagined I'd be friends with my ex-husband's wife's ex-husband's wife!

Kimberly: I'm proud to set a pretty good example of how it really can work.
How does your family manage the stress that comes with being part of a blended family?
Kimberly: We all work through our challenges. In the end we highly respect each other.

Jill: We just communicate. And ultimately that reduces whatever stress I am experiencing.
What advice do you have for blended families who feel like a peaceful family dynamic is out of reach?
Kimberly: Try to be open, forgiving and understanding. Fortunately, I was introduced into the relationship in a very positive, welcoming way. We set the examples for our children. Having them be part of a positive and encouraging environment is ultimately best for their emotional well-being. We all benefit from a relationship that is kind, considerate and loving.
Shelley: Forgive yourself and others for whatever has happened in your relationships so you can nurture a healthy, productive and joyful life. I realize this isn't always easy when emotions are raw, but it can be done over time. Also, be open-minded and adaptable to a family that looks different than your picture perfect family.
Jill: This process takes time, patience and some ups and downs. That's to be expected. Understand that the children are number one and it will come. And just remember: It's okay to be friends with your ex.
Scroll down for more photos of Jill, Shelley and Kimberlys' families.
If you'd like your own family to be featured on Blended Family Friday, please email us at divorce@huffingtonpost.com. We're looking forward to hearing your story!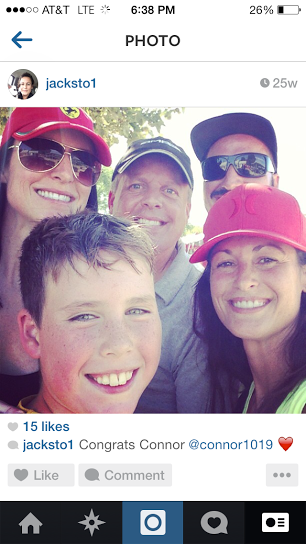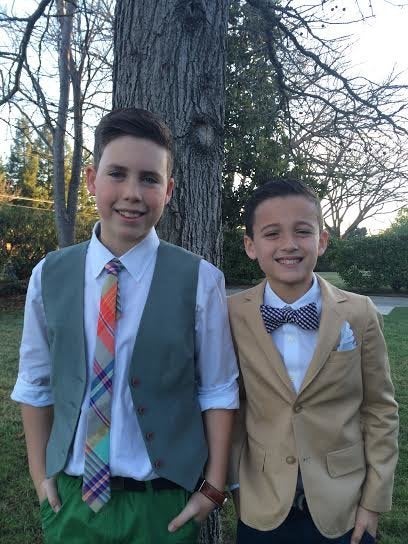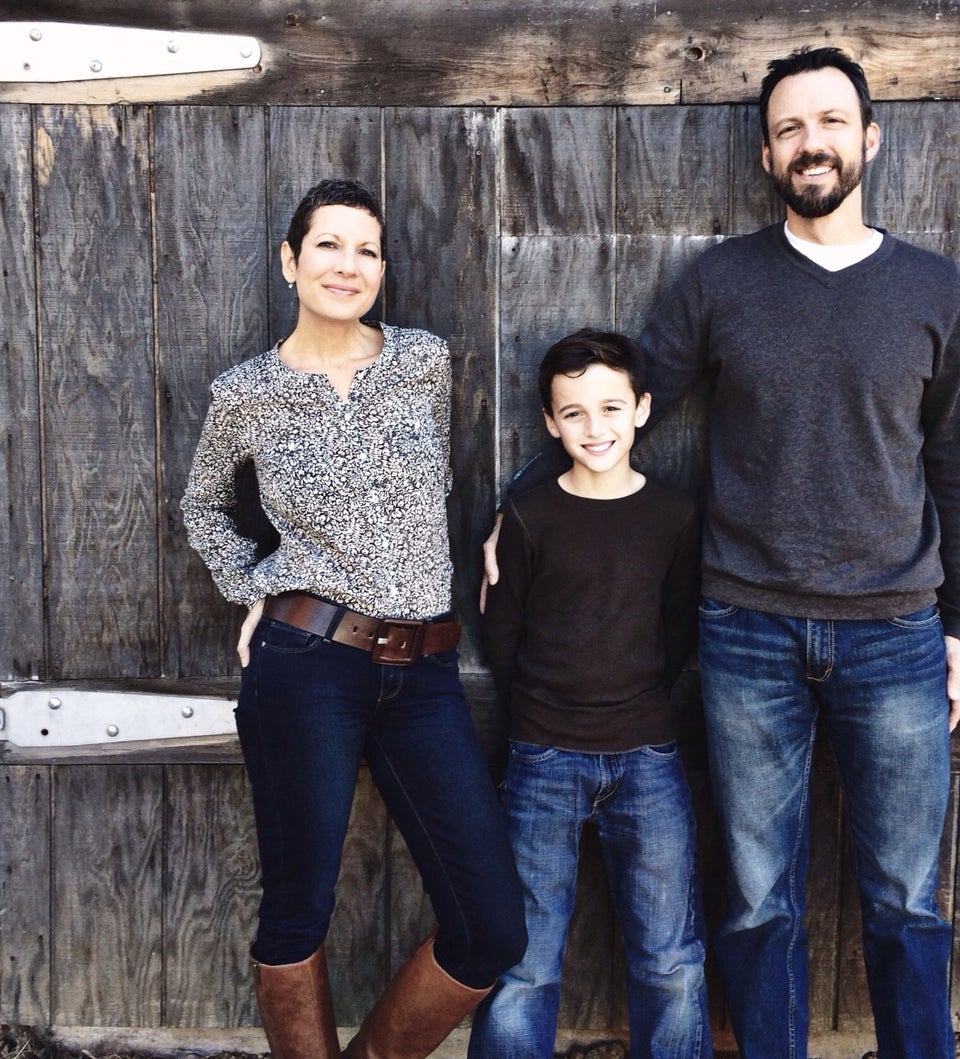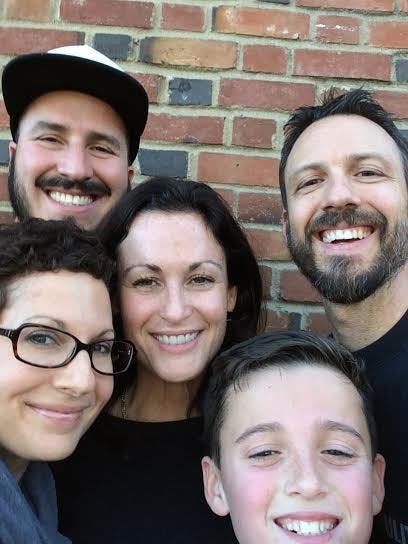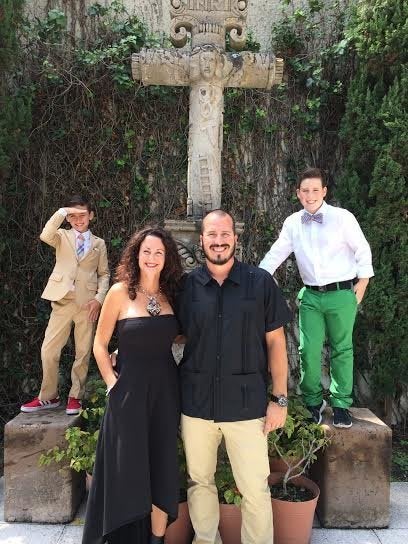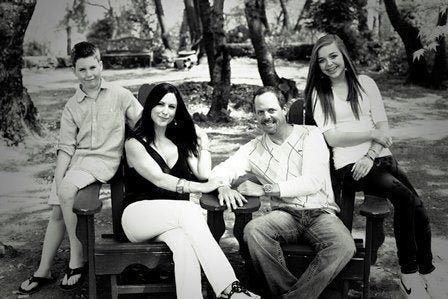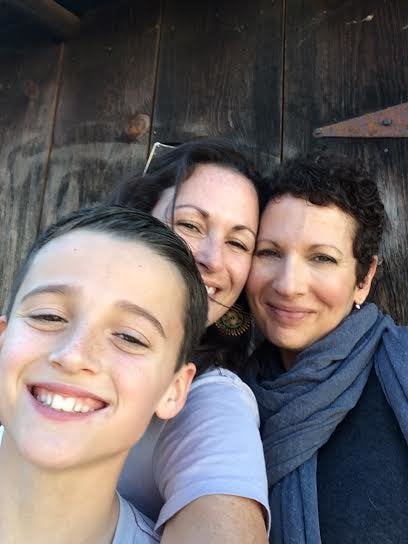 Related
Before You Go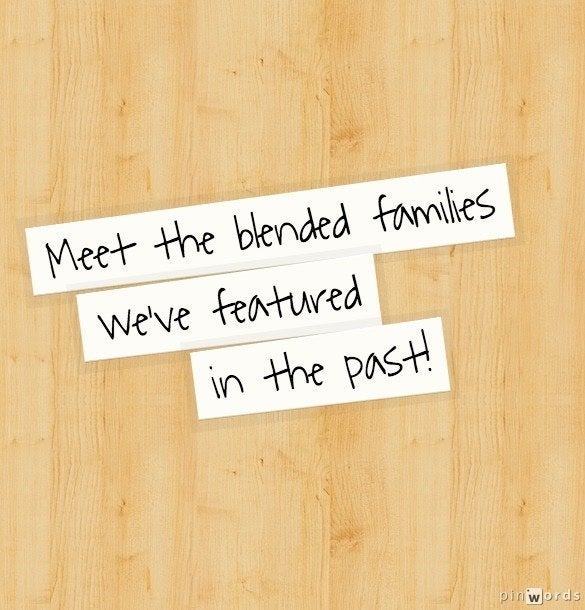 Blended Family Friday