As part of our Blended Family Friday series, each week we spotlight a different stepfamily to learn how they successfully blended their two families. Our hope is that by telling their stories, we'll bring you closer to blended family bliss in your own life! Want to share your own story? Email us at divorce@huffingtonpost.com.
After more than a decade of marriage, Brenda and Gil Stuart know a thing or two about how to blend a family. That's why they started a website, Restored and Remarried, and a newsletter to help other parents work through the challenges of bringing two families together.
"We started the site because it's so hard to find press about blended families," Brenda told us. "Everyone thinks they should be or are 'regular families.' But there are so many twists and turns unique to the adventure of being part of a blended family. We wanted to use the lessons we've picked up through the years to encourage others."
Below, Brenda shares the biggest lessons she's learned about thriving as a stepfamily.
Hi Brenda! Want to introduce us to your family?
Let's see, there's me, my husband, Gil, and our seven grown kids: Joshua, 34; Joel, 30; Daniel, 28 (plus, his wife, Laurie, and two kiddos, Eloise and Ransom); Kyle, 27; Patrick, 26 (plus his wife, Bethany and daughter, Annaleah); Kara, 23; and finally, Jeffrey who's 23.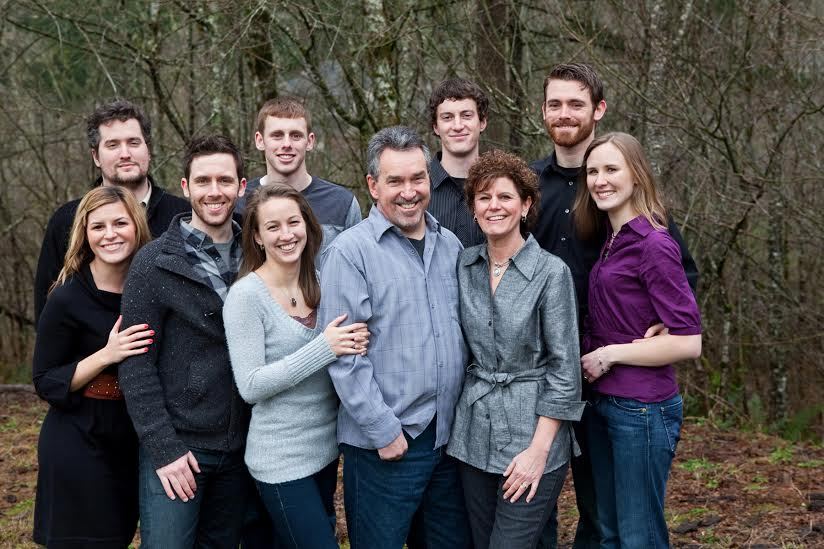 (Photo courtesy of Brenda Stuart)
How long have you and Gil been a couple?
We married 11 years ago after dating for a little over a year. We've been married 11 years but we like to say we've been married 77 years. We use remarried math! It goes like this: Take the number of years you've been married and multiply it by how many kids you have. So for us, that's 11 x 7 = 77 years. It kind of levels the playing field when many people our age have been married more than 30 years! When we explain it to people who have been married only once, they usually say "I don't get it." Remarried couples usually tell us,"Yes! It feels like we've been married for decades and decades!"
Eleven years is still a long time to be married. What have been some of the biggest challenges you and your husband have encountered in that time?
One of the biggest challenges blended families face is the shame factor, especially in some churches. No one really wants to talk about it. Some feel that being in a stepfamily is like being a second-class citizen. The problem is, when these fragile stepfamilies need help, they don't ask for it because they don't want people to think they're failing again. But in reality, reaching out for guidance is one of the most important things a family can do. It's especially important to reach out and hang out with other blended families who've been there. You need all the help you can get!
The holidays are always stressful, too; different traditions and schedules have a way of complicating things. The way we see it, it's just as important to keep some of the old traditions as it is to create new ones.
Integrating kids of a variety of ages is always a challenge as well. That's why we implemented the "Triple F Night" (Forced Family Fun.) Of course we got a little push back from the kids in the beginning, but once we got into it, we were able to create some fun memories. I also secretly like when a minor catastrophe happens -- for instance, when we get snowed in or there's some sort of camping disaster -- because it brings everyone together!
What's the best thing about being part of a blended family?
Out of survival, you really learn to be flexible, otherwise you will snap! In a lot of ways, it forces you to grow up -- and I'm talking about the adults here. If your previous relationship or marriage was not good, you get the chance to model a loving and healthy relationship now for the kids. Then they'll want that and know what it looks like in their own lives.
You also become more selfless in a blended family. Forgiveness goes a long way in helping blend the family and it helps you become others-focused instead of being self-absorbed.
How do you deal with stress in your household?
We made it a point not to argue in front of the kids. When they were growing up, we bit our lip a lot and then went behind closed doors to discuss any issue we were having (things like discipline or scheduling issues). We also made time for private conversations with each kid with both of us so there was a safe place to share and de-stress. We also asked for everyone's input when it came to home ground rules so we were all on the same page. It's so important for our kids to show respect to us but just as important that we show respect to our kids.
What advice do you have for other blended families who feel like a peaceful family dynamic is out of reach?
Forgive and extend grace whenever possible. Focus on the marriage. It's the foundation for the kids. Your kids will likely follow your marriage example. What they are seeing and experiencing is what they will consider a good marriage. If you don't feel your marriage is where it should be, there is a lot of help available out there. Always invest in your relationship. Your kids will benefit, too! We don't want our kids to have a good marriage; we want our kids to have a great marriage!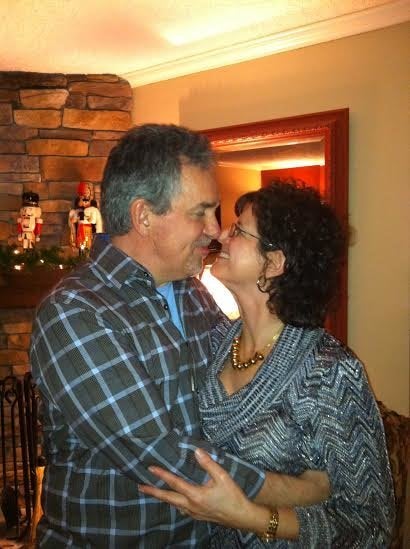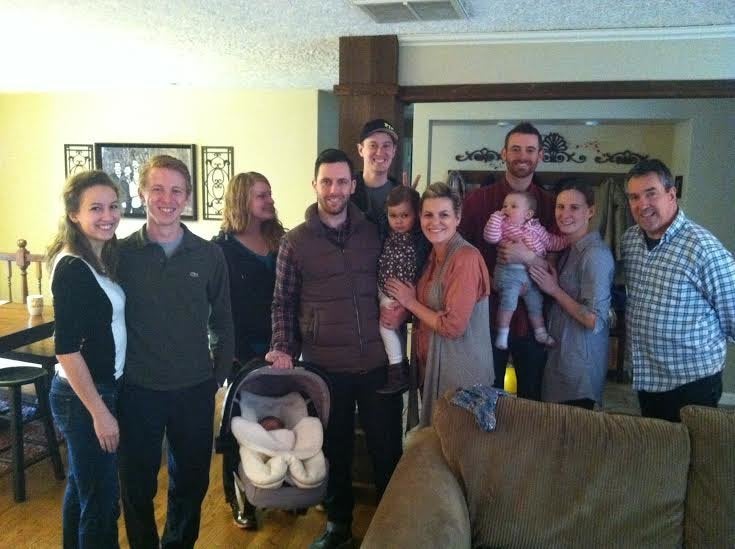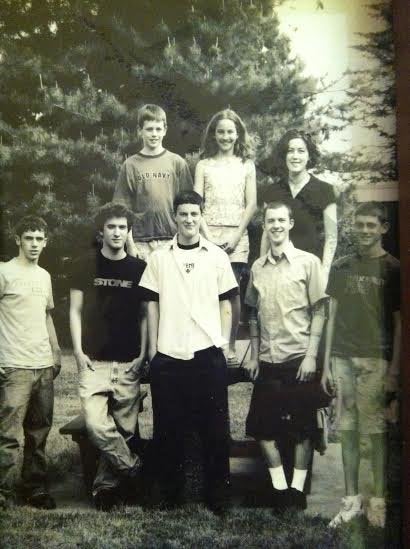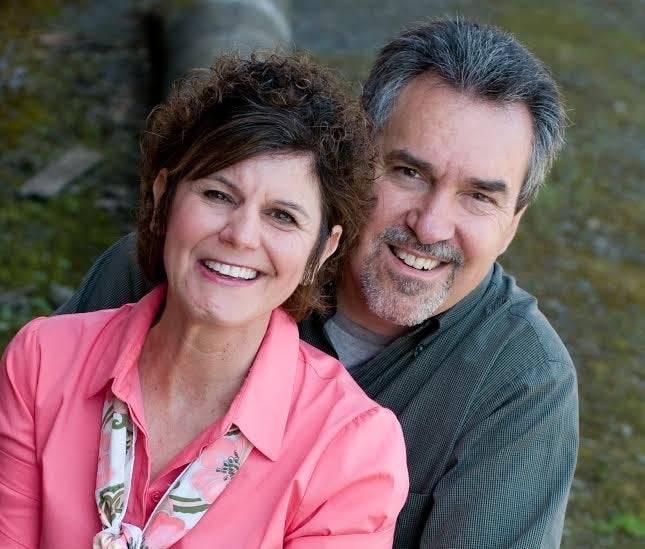 Support HuffPost
A No-B.S. Guide To Life
Related
Before You Go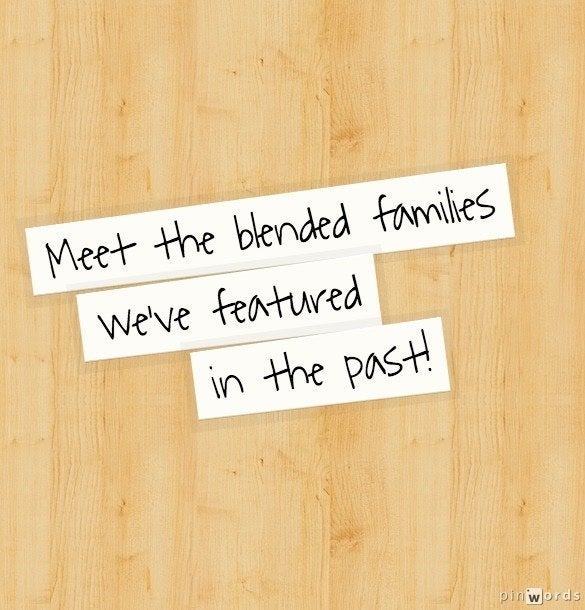 Blended Family Friday
Popular in the Community