As part of our Blended Family Friday series, each week we spotlight a different stepfamily to learn how they successfully blended their two families. Our hope is that by telling their stories, we'll bring you closer to blended family bliss in your own life! Want to share your own story? Email us at divorce@huffingtonpost.com.
Rachel Pross isn't one to beat around the bush when describing blended family life. After all, this is a woman who started a blog called "The Brady Bunch Lied" after realizing stepfamily life wasn't as hunky dory as the '70s sitcom made it out to be.
Things may be different in real life, but this mom of six says she loves every member of her family just the way they are.
"It's not always easy, but after nine years as a family, I wouldn't change a thing," she says. "Having six kids under one roof for seven years was nothing short of amazing. It was also chaotic. Hilariously chaotic."
Below, Rachel tells us a little more about her family.
Hi Rachel! Please introduce us to your family.
We are a family of eight. Scott is the dad and I am the mom. Then there's our six kids: Kenneth "Tober" is 20, Micah is 19, Hannah Rose is 16, Ashton is 14, Paul is 13, and Noah is 12. When we first met in the early summer of 2005, the kids ranged in age from 11 to just 2, and we had physical custody of all six of them for the next seven years in Tucson, Arizona. Scott's biological kids are Kenneth ("Tober"), Micah, and Ashton. My biological kids are Hannah Rose, Paul, and Noah. Yes, five boys and just one girl!
How long have you and Scott been together?
We have been together for nine years. We got married in October of 2005. All six of the kids were under our roof for the next seven years, until July 2012, when we moved to Oregon for a job opportunity. At that time, since the oldest two were adults, Scott's boys chose to stay in Arizona. We do a lot of flying back and forth to stay close!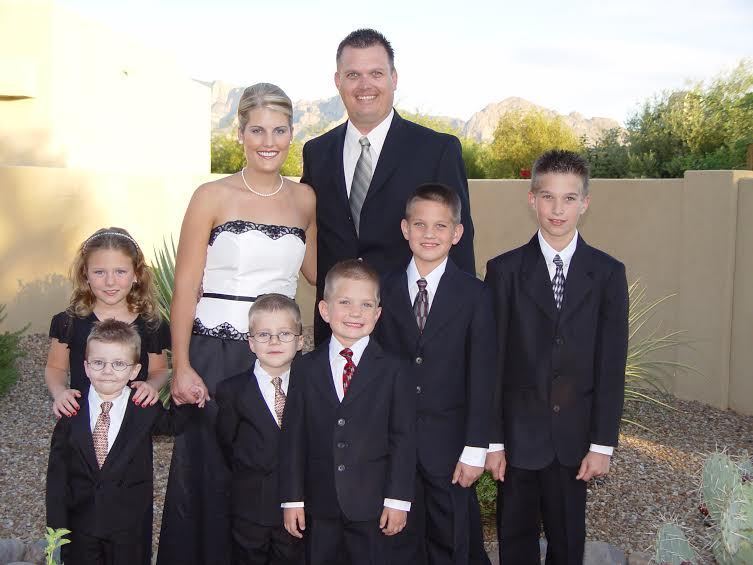 (Photo courtesy of Rachel Pross)
What are some of the biggest challenges of blended family life?
The biggest challenge was blending two distinct parenting styles together. It's not like Scott and I learned how to parent together from the beginning. By the time we met, we had each learned and practiced our own unique way of parenting, and then we had to figure out a way to meet in the middle and be a unified front with no chance for a rehearsal. It was sink or swim! The kids also had to adjust to a new place in the pecking order. My oldest, Hannah Rose, and his youngest, Ashton, suddenly both became "middle kids." It was a drastic adjustment for everyone.
What's the best thing about being part of a blended family?
The best part about being a blended family was watching the kids' relationships develop over the years. They went from being six excited kids absorbing the newness of a giant "Brady Bunch" family, to the phases of constant bickering and taking sides, to now six young adults who care for each other very much. We shared more laughter in those seven years under one roof than I think most people get to enjoy in a lifetime!
What makes you proudest of your family?
I'm proud that the kids are all happy, healthy, and very unique individuals. And I'm honestly proud that we're still married despite all of the stress of raising six kids together! I'm proud that we survived the chaos, learned from mistakes we made along the way, and kept our senses of humor. I'm proud that our kids love each other and are friends. I'm proud that all of the kids are genuinely good human beings. We didn't warp them too much!
How did you deal with stress with so many kids in the home?
We laughed. Honestly, we tried to find the humor in everything, and there was plenty of it. During the early and middle years, I kept a blog called "The Brady Bunch Lied." It was my way of recording stories so we wouldn't forget them, and it gave me some comedic relief in the years I was feeling most exhausted. We of course had our dramatic bad days, when it seemed impossible to make it all work, but we did our best never to go to bed angry at each other or angry at the kids. We'd always try to come up with some sort of resolution, even if it was just something like, "Let's talk more tomorrow. I still love you." It all worked out.
What advice do you have for other blended families who can't seem to keep the peace?
I have five pieces of advice for them:
1. Structure is everything. Within about six months of our wedding, we had an industrial-sized dry erase board hanging in the kitchen called "Command Central." The kids had color-coded magnets, chore charts, and a big calendar written out. We were really regimented parents, but that structure actually gave the kids comfort and a routine they could depend on. It kept us all on the same page.
2. Pick your battles. I so badly wanted everything to be perfect but perfect is not realistic. When one of your kids wants to dress like Nacho Libre for a year, just let him. (See below for photographic evidence!) There are bigger battles ahead that will need your energy, and the small stuff isn't worth fretting over.
3. Laugh! It's OK to laugh at yourself. It's OK to admit your mistakes and let the kids laugh at you too. Those years were hard, but they were happy.
4. Go on regular dates without the kids. If your marriage stays close and strong, the kids will ultimately benefit.
5. It's OK to let each "subfamily unit" still have their special time together. So many newly blended families (ours included) expect an instant family unit, but it doesn't work that way. It's OK if one biological parent takes his or her biological kids out for an old family tradition or just some quality time alone together as the "original crew." That doesn't mean failure as a new stepfamily. It just means you acknowledge there was a family before the stepfamily, and that is OK.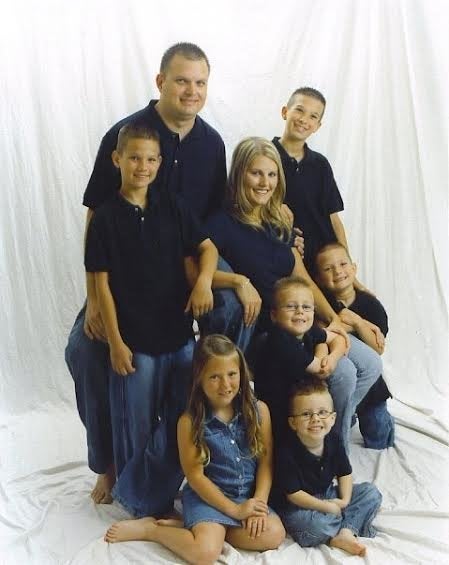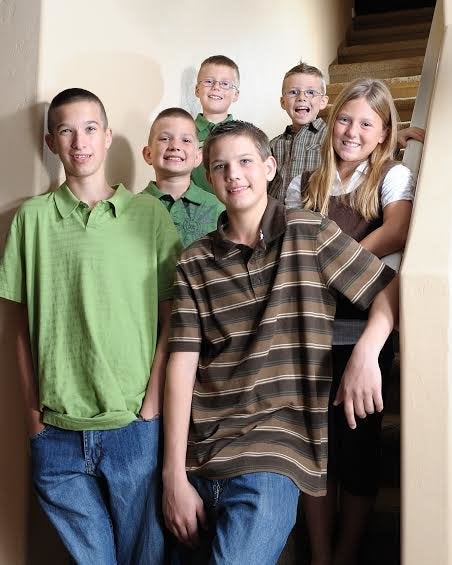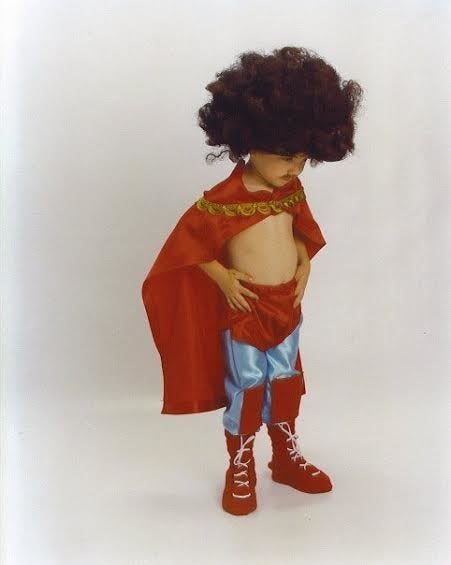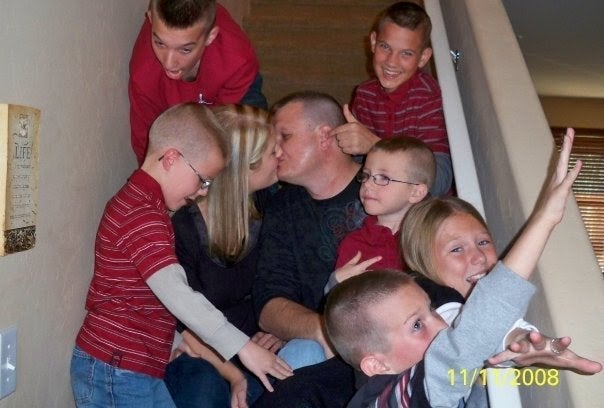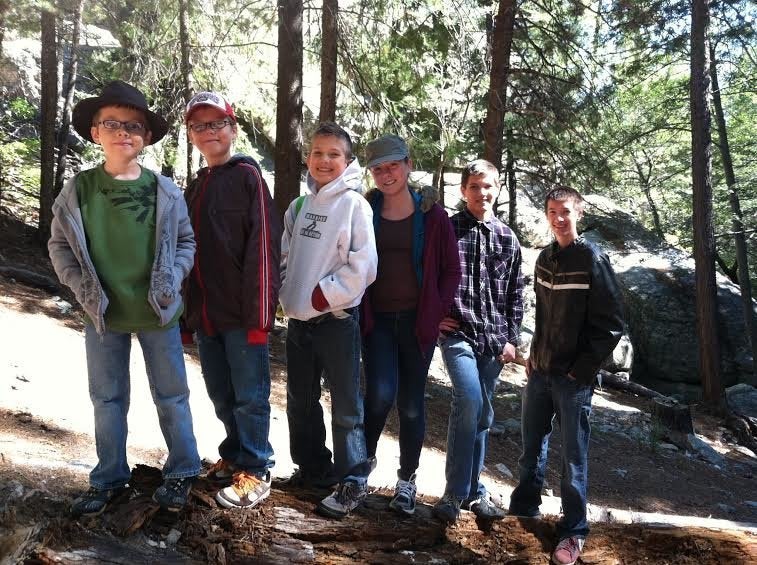 Before You Go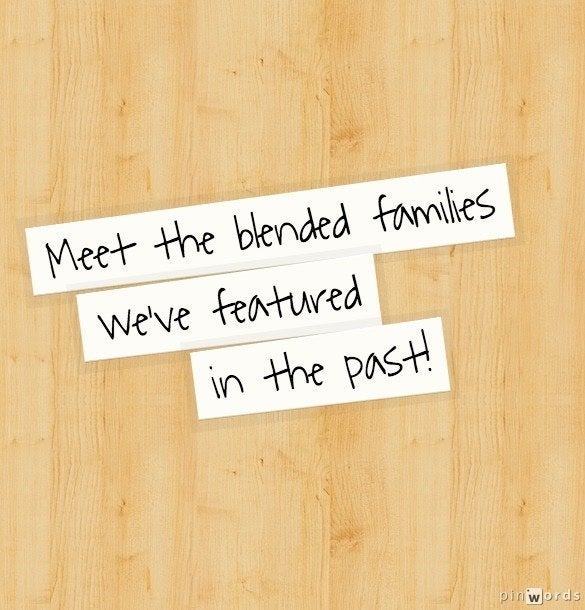 Blended Family Friday