As part of our Blended Family Friday series, each week we spotlight a different stepfamily to learn how they successfully blended their two families. Our hope is that by telling their stories, we'll bring you closer to blended family bliss in your own life! Want to share your own story? Email us at divorce@huffingtonpost.com.
Kara Sarvey's parents split back when she was 18, after her dad Bill revealed that he was gay. Not long after, Bill settled down with his partner Rich.
With six kids between them, they're sort of like the Brady Bunch ― only much, much cooler. Below, Kara tells us more about her family.
Hi Kara. Want to introduce us to your family?
In my immediate family, there's my my mom Liz and my dad Bill. They had three kids while they were married: me, my brother Kyle and my brother Jason. We're all grown now.
My dad's partner Rich has three kids as well: Jen, Mark, and Marissa.
My parents were together almost 21 years before getting divorced in 2007, after my dad came out. My dad has been with Rich for about six years.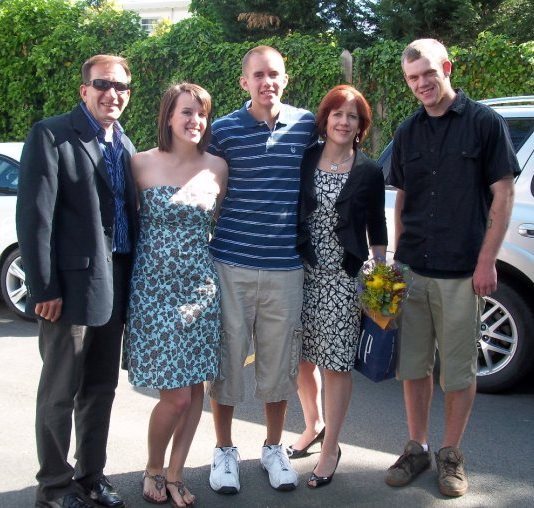 Kara's family at her college graduation in 2010. Left-right: Bill, Kara, Jason, Liz, Kyle
You said your dad came out to your siblings when you were 18. How did you ― and your whole family ― react?
Yes, it was right after my freshman year of college. My parents told us when my dad was home for the weekend ― he was living outside of Washington. D.C. during the week for a new job. It was shocking, to say the least, but my parents raised my brothers and me to be accepting of all people, so him being gay wasn't really an issue ― we were definitely more upset about them getting divorced because we weren't sure how our family dynamic would change. I think my parents probably had one of the best divorces (is that an oxymoron?), which I mostly credit to my mom. My dad still stayed with us every weekend, including Christmas that year, and we still saw, and continue to see, both of our parents all the time.

I think my mom's attitude toward the situation really set the tone for how my brothers and I responded. She certainly had her moments, don't get me wrong, but I very rarely saw her upset or angry, and neither of them talk badly about the other. If I'm angry with one of my parents and vent to the other, 98 percent of the time they side with each other! What the heck?! I've told them this is not how it's supposed to work, but obviously I really am very happy with how things are.

What is your relationship like with your dad's new partner?
My dad began dating Rich about a year after my parent's divorce. It's impossible to not like Rich, even my mom says so! He's very supportive of me and my brothers and he balances out my dad nicely.
What are some of the biggest challenges of blended family life?
I'd say the biggest challenges of being in a blended family are the holidays, especially Christmas! My brothers and I will wake up at my mom's house, do presents and breakfast with her, then go to my dad's for lunch with him and Rich and Rich's kids, then go to my mom's sister's house, then my Dad's brother's house ― it's absolutely nuts. Each year I tell myself I'm going to cut down all the places I go but a day of craziness is worth it to be able to see everyone.
What's the best thing about being part of a blended family?
My dad's partner Rich also has three kids, so I like to call us the modern-day Brady Bunch! At the time of my parent's divorce, I didn't know anyone else who went through the same thing as me. Divorce was common, but divorce because the husband is gay? Not so common. Rich's youngest daughter Marissa is my brother Kyle's age, and I'd say we're the closest out of the kids. I'll never forget the first time we went to our dads' beach house together. We were staying in separate rooms and didn't know each other too well at that point, and she knocked on my door saying, "So, how was it when your dad came out?!" We talked for over an hour; it was nice to have someone to talk to that had been through the same situation. Marissa and I haven't had a heart-to-heart like that in a while, but there have been many other very fun trips to our dads' beach house.
What makes you proudest of your family?
What makes me the proudest of my family is how well we've all adapted. It's not weird at all for my mom to have my dad over for dinner and vice versa, or for us all to be at a function for my nephew together. This past winter, we had some crazy snow and ice storms and my dad's house lost power for a few days. I was talking to my mom and just casually mentioned how he didn't have power, and unbeknownst to me, my mom text my dad telling him that he and Rich were welcome to stay with her or at least come over for some wine. A few hours later, my mom and dad drunk dialed me asking me to be the maid of honor in their upcoming wedding. Obviously that's absolutely not happening but it was one of the funniest calls I've received.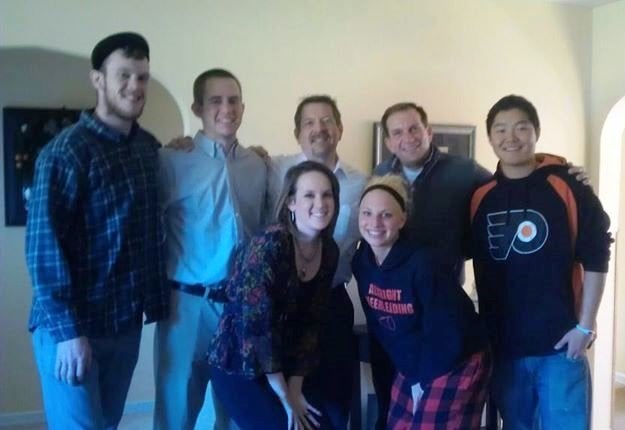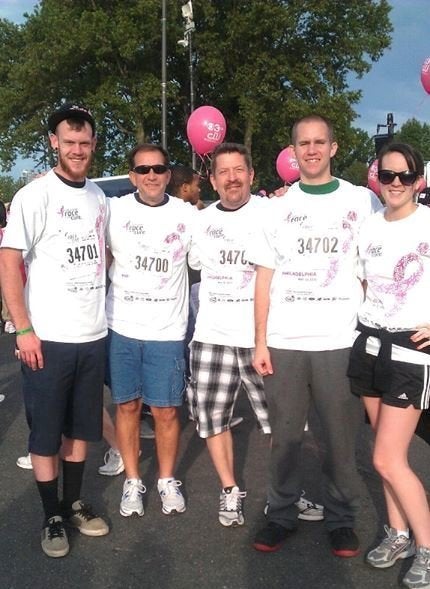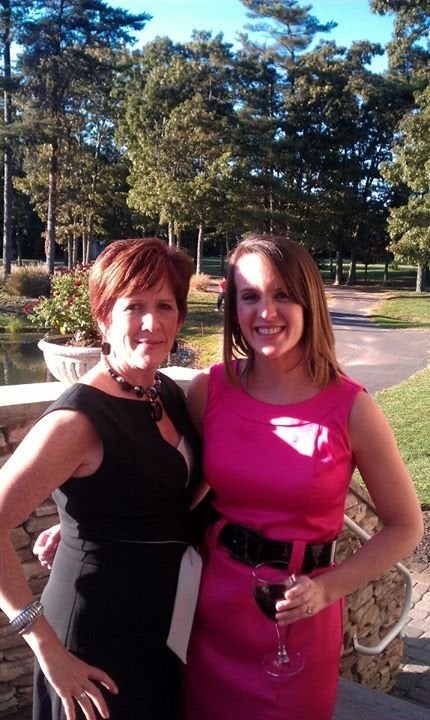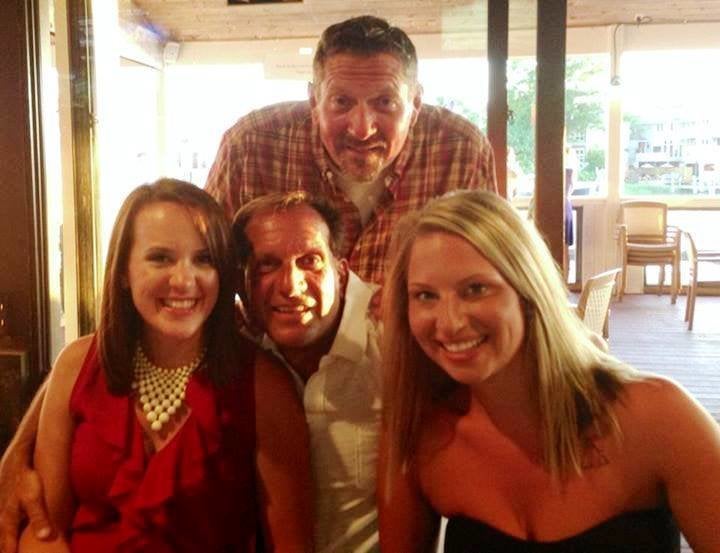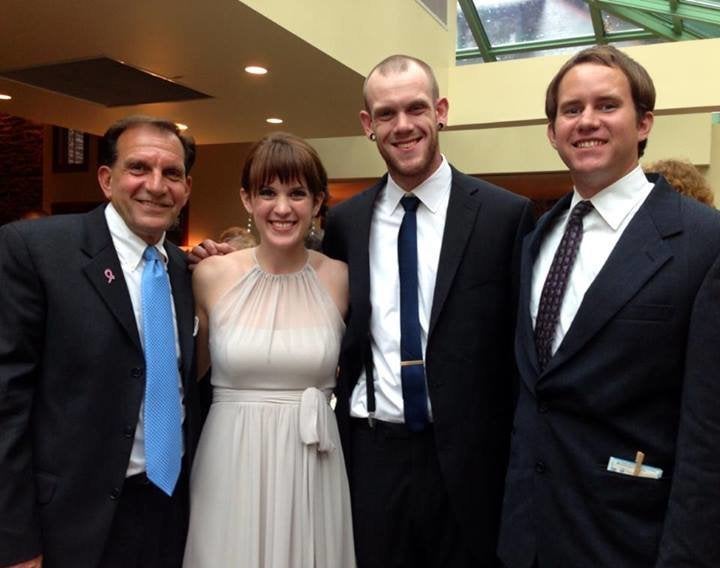 Support HuffPost
A No-B.S. Guide To Life
Related
Before You Go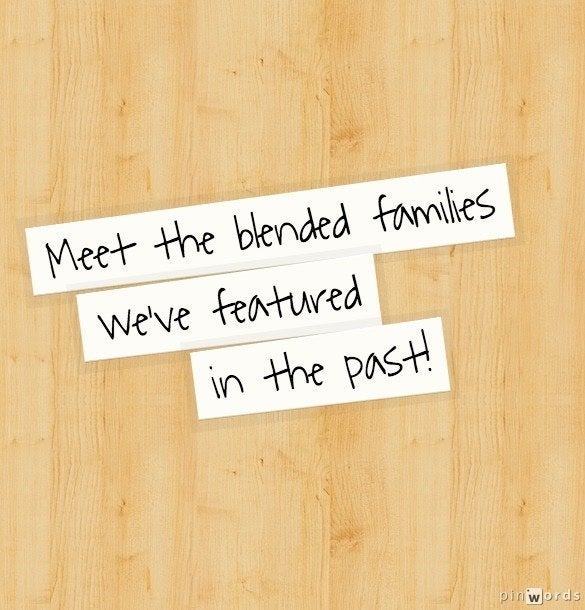 Blended Family Friday
Popular in the Community