As part of our Blended Family Friday series, each week we spotlight a different stepfamily to learn how they successfully blended their two families. Our hope is that by telling their stories, we'll bring you closer to blended family bliss in your own life! Want to share your own story? Email us at divorce@huffingtonpost.com.
Jessica and her partner Matt have prior experience blending a family. Both had been remarried to other people before meeting each other, and both of those second marriages ended in divorce.
Given the circumstances, it makes sense that they'd want to take things slow this time around. No walk down the aisle, for instance, until they're confident that everyone's on board and prepared for that big step.
"There are no guarantees and the likelihood of remarried couples divorcing is higher when both partners have children," Jessica told us via email. "We realize we are not immune to this, but we're trying to make it work."
Below, Jessica, who blogs about stepfamily life at Totally Jessifiable, tells us what she and Matt are doing differently in this relationship.
Hi Jessica. Want to introduce us to your family?
We are a blended family of five: There's me, my boyfriend Matthew and our three kids: Gracie, 12; Cole, 9; and Gage, 9. The boys are a month, 25 lbs and about five or six inches apart. Biologically, Cole is Matt's and Gage is mine. Grace is my daughter.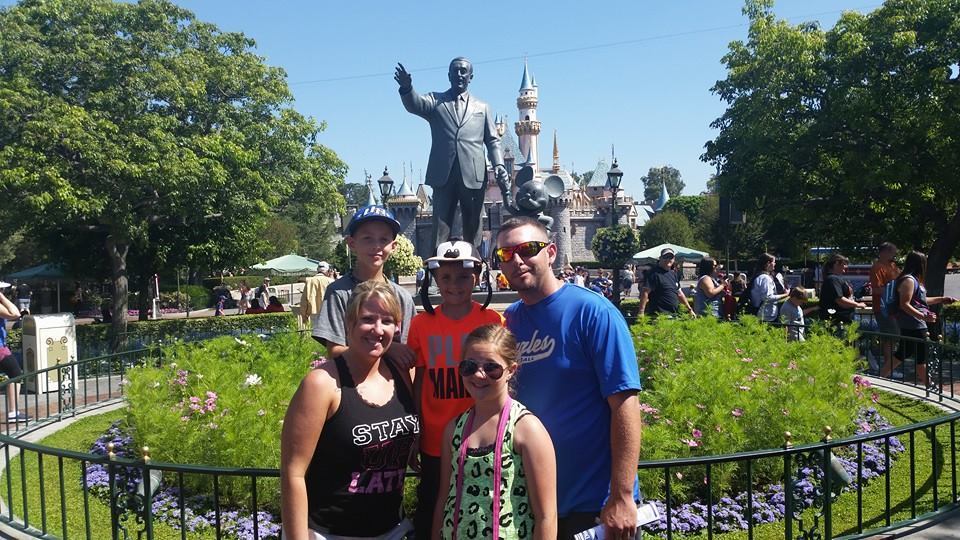 (Photo courtesy of Jessica James)
How long have you and Matthew been together?
We're not married yet and we're taking our time with that. In fact, we are actually a re-blended blended family. Meaning, we had remarried before we met each other, and those marriages didn't work out. Nevertheless, we share a home and consider each other family.
What are some of the biggest challenges of blended family life?
For us, the difficulty lies with differences in parenting, temperament of the children and the fear of failure and abandonment. We've all been left and hurt by someone. The five of us have that in common, we're just at different stages in our lives. My children, for instance, have their father in their life actively, but they're no longer in contact with their stepfather whom they were extremely close to and that really hurts them. Bringing our family together with all the past hurt sometimes feels like hoola-hooping with a square hoop. It is challenging, but not impossible.
The biggest challenges for Matt and me are twofold: first, we parent differently and the only thing we seem to argue about is that. Remaining a united front to the kids is easy, but behind closed doors we have our disagreements. The second challenge is quieting our fears about hurting the kids if one of us leaves the relationship. What if we get hurt? We're trying to make it work. It is scary, though -- for all five of us.
What's the best thing about being part of a blended family?
There are a few things. All three children have gained family they did not have beforehand: brothers, sisters, new aunts, uncles, grandparents. I now have a partner with a different opinion and point of view on parenting issues. Matt is more patient and I am more high-strung; when we come together, we even each other out, which makes for better choices and decisions all around. If our previous relationships hadn't fallen apart, Matt and I would not be partners and best friends today. We share everything with each other-- our ups and downs, the good bad and the ugly -- we accept it all and choose to do it all again each day.
What makes you proudest of your family?
Our progress. Some days are hard and you feel discouraged. Being a stepparent is hard; anyone who says it isn't is totally lying to you! The progress we have made, though, is proof that if you put in the time and effort, the benefit and reward is greater. Stepfamilies are resilient and tougher than other families. Every day we make it, we make it together.
How do you deal with stress in your household?
Laughter and wine! I'm serious, there are some days where you simply have to laugh or slip away and enjoy a glass of wine, because life can be overwhelming. Stress is a constant. We have it at work, the kids have it over school or in sports, and we have it at home. I'm the stressed one most of the time, and Matt is the one that lets everything roll off his back. If things get tough for me, it's time for him to take over while I step back and vice versa.
What advice do you have for other blended families who feel like a peaceful family dynamic is out of reach?
It takes time. Time, communication and more time. A quote of mine that I use on my step-parenting page is this: Don't worry if you're not an instant, happily-ever-after blended family. Expect to endure "I give up" days and to rejoice in the "I can do this!" days. It will take work, dedication, an excellent sense of humor and a strong resolve. But hey, since when has any stepparent taken the easy route? We don't do "easy" -- we do "worth it!"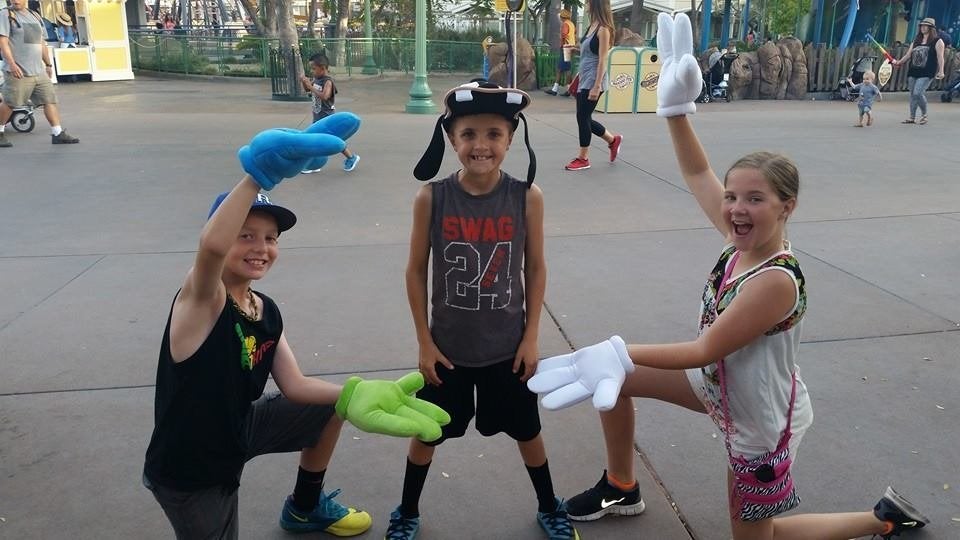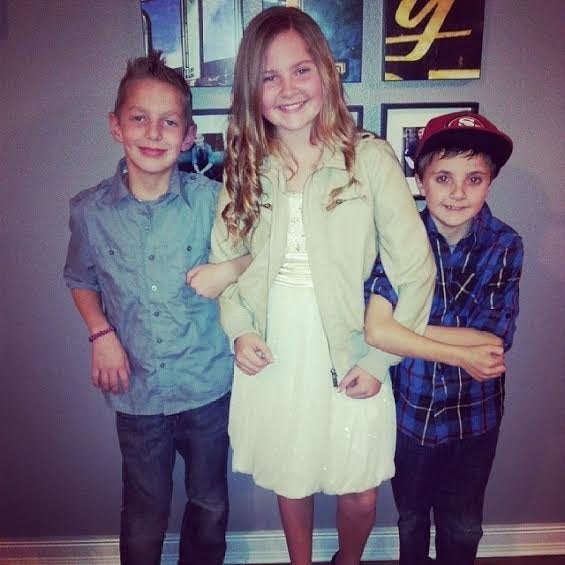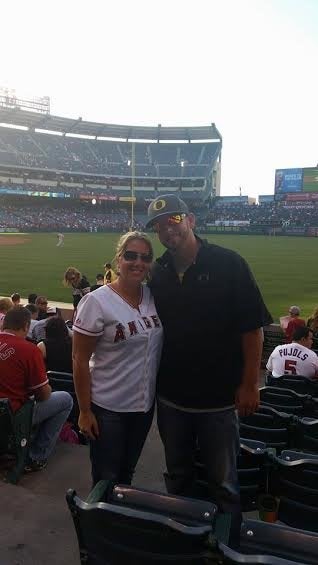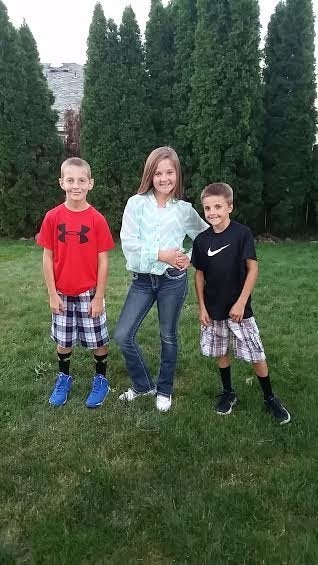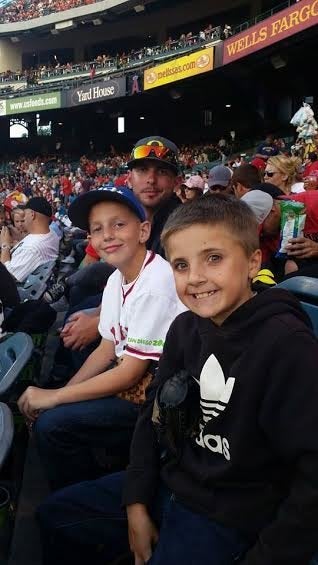 Related
Before You Go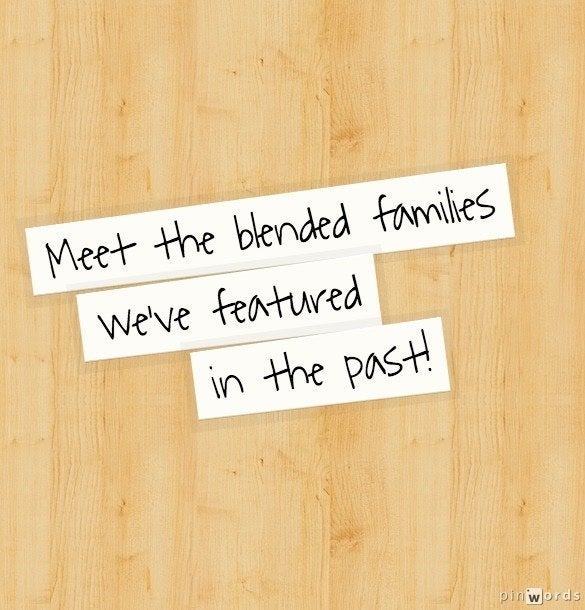 Blended Family Friday