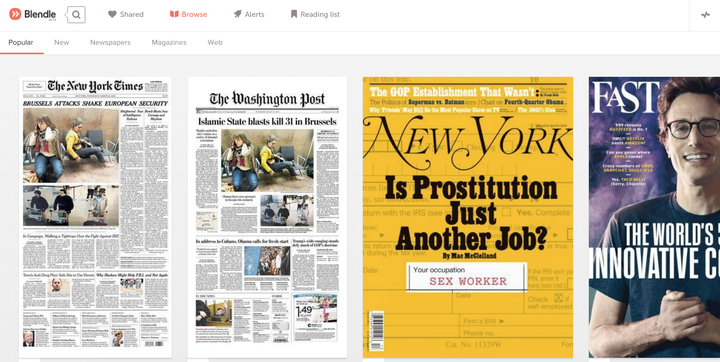 Five years ago, Alexander Klöpping had a thought. He noticed there was no home for journalism on content platforms like iTunes, Spotify and Netflix -- and by journalism, he did not mean the type of trending content you are likely to find on social media. He was looking for a place to house original, hard-hitting reporting, opinion pieces and analysis.
Moreover, Klöpping thought, wouldn't it be great if this platform did not rely on ads or paywalls, but offered users a seamless story discovery experience and included all the best publishers?
In April 2014, he launched Blendle, a service aimed at solving all these problems. At first, it was available only in Europe, but now it's expanding stateside. As of this week, a variety of publications are offering their content on Blendle, among them The Huffington Post.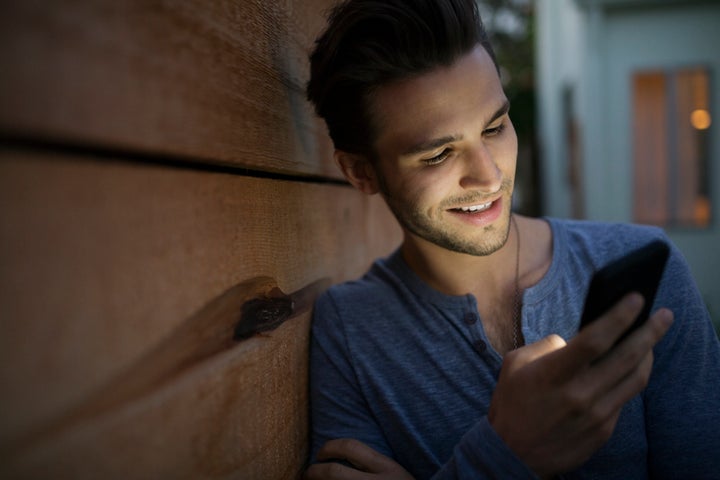 The startup, based out of the Netherlands, lets readers use a single account to purchase stories, without a subscription, for a nominal fee. In the U.S., readers will pay between a quarter and 50 cents for one article. Blendle also offers instant refunds if a reader does not like the article she purchased.
Since its launch in Europe, the platform has attracted 650,000 users in Germany and the Netherlands, according to Blendle. Half of them are under 35 years old. 
Now that Blendle has landed in the U.S., HuffPost's longform initiative, Highline, will be available alongside content from The Wall Street Journal, The New York Times, The Washington Post, Time Inc., Bloomberg and some dozen other publications.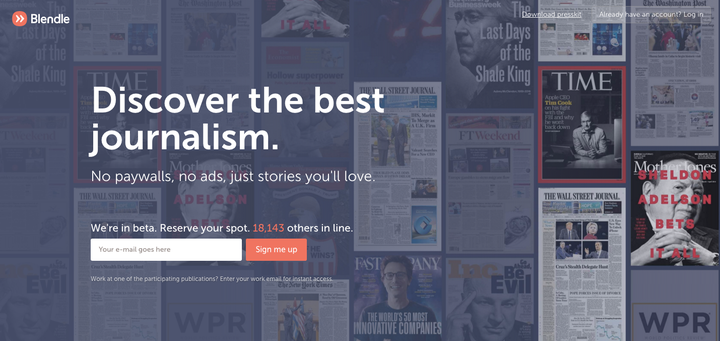 "We're all about innovation and creativity," said Mark Silverstein, HuffPost's head of business development, "and Blendle embodies both as it provides us with a great platform to access new audiences."
Visit launch.Blendle.com and you'll be asked to provide your email address to join the beta line. Once approved, you'll receive an email explaining Blendle's mission statement.
Tap the "Get exclusive access" button and you'll be asked to pick your favorites from a list of publishers.
The next screen will ask you to pick from a handful of topics:

Once you've registered, you'll receive an email and $2.50 in credit to start purchasing newspaper and magazine articles.
Scroll through Blendle's offerings and you'll notice a lot of, well, words. Currently, the service pulls RSS feeds from its publishing partners, which are largely text- and pictures-based. Klöpping said that the more publishers veer into video and interactive features, Blendle will "adapt and see if users are willing to pay [for] bigger, special articles."
"It all depends on publishers' ideas," he added. "At the end, we're a store. We don't make the content ourselves."
We're all about innovation and creativity and Blendle embodies both.

Mark Silverstein, HuffPost's Head of Business Development
Blendle does, however, provide some insights for its publishing partners. The company shares how much revenue an article generates, how many people asked for their money back and why -- whether the article was too short, too expensive or did not deliver on its headline. Publishers also receive basic demographics information about readers. Blendle's goal is to help publishers figure out what content people are willing to pay for.
But you're probably asking yourself: Why pay for content you can read for free pretty much anywhere else?
"You pay for Spotify though you can get every song for free on YouTube," Klöpping told HuffPost. "[But Spotify offers] a complete experience. It'll help you find the best stuff."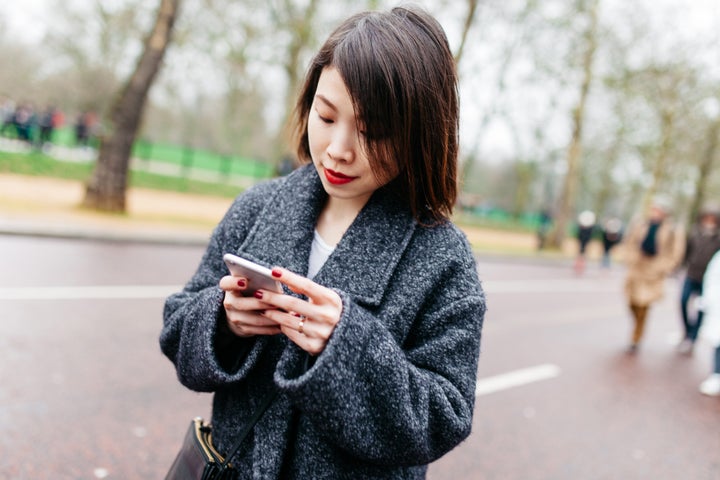 He's also not worried about social media giants like Facebook and Twitter or search giant Google, which offer content discovery for free.
"Facebook and Twitter are based on quick stories, news, nice listicles of cat videos. [Fewer] longform pieces about refugees in Europe. We're trying to be a place for the latter. That's what people pay for, they're fine paying for quality journalism. [While] ads will never go away, reader revenue has a place in the way we pay for journalism."
REAL LIFE. REAL NEWS. REAL VOICES.
Help us tell more of the stories that matter from voices that too often remain unheard.
BEFORE YOU GO
PHOTO GALLERY
10 Ways Facebook Messes With Your Life