In this human cesspool that we all call the internet, there's only one place left that remains sacred: Cher's Twitter.
Cher joins a long list of celebs — including Kerry Washington, Mark Ruffalo, Demi Lovato and America Ferrera — who've spoken out about Trump's latest attack on the rights of minority groups.
Granted, this is pretty standard fare for Cher, plus or minus a few emojis, but apparently her declaration to open the doors of her undoubtedly chic Los Angeles home rubbed someone the wrong way.
"Sure you will," a follower tweeted back. "I'll believe it when I see it!"
That's when our greatest national treasure clapped back with a response so inspired we might just etch it on our tombstone.
"Then keep your eyes open bitch," Cher fired back.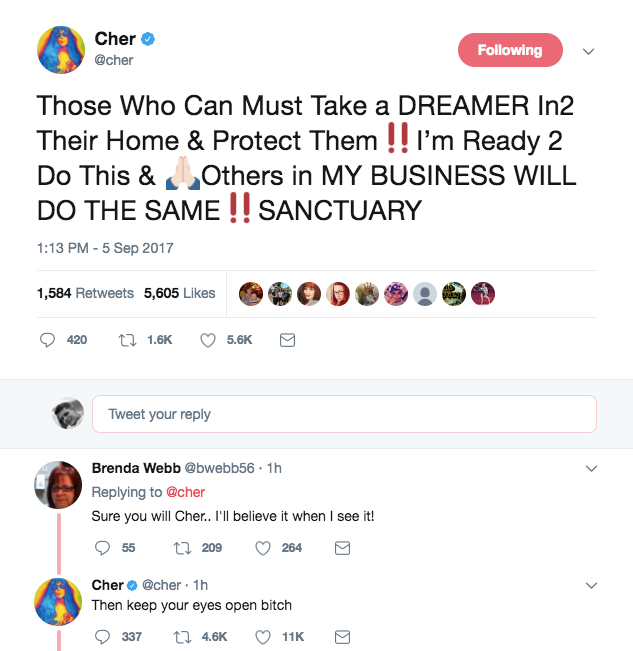 After responding "I Sure will," the same follower changed her privacy settings and deleted her tweets, but not before the rest of the social media jumped in on the fun.
We'll see if Cher follows through on her promise, but just to recap, what have we learned today?