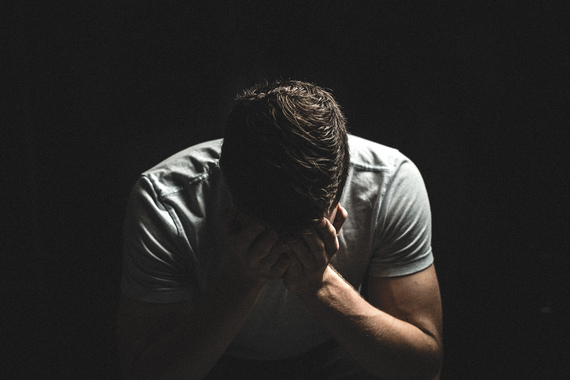 Blessing and mourning may sound like a strange combination, but I experienced the benefit of God's nearness as I mourned the ambiguous loss of our son Zach. Zach is severely disabled for life because of an injury he received while playing football.
Author Pauline Boss coined the term ambiguous loss and writes about helpful therapeutic goals, but as a Harvard Chaplain serving in the Christian tradition, I want to focus today's writing on the spiritual resources that helped me deal with ambiguous loss. The most significant spiritual resource for me in my ambiguous loss is God speaking to me through Scripture, specifically the Psalms.
When our family was suffering the pain of not knowing how much of Zach would come back to us, or even if Zach would come back, and later, as the months and years stretched on, still not knowing how much of Zach's brain might be restored, I lived in the Psalms--reading them and letting them wash over me with God's truth and hope.
Psalms is the prayer book of the Hebrew people. Praise of God saturates these songs, but lament is common, too. The Psalmists were honest with God and real. They poured out their hearts to him, wept before him, and shared their deepest desires with him. As I read, I was able to take in the saving truth that I was not alone in my suffering. I was reminded of who God is, who I am, and how God cares for me. Psalm 34: 15, 17-19 is a favorite:

The eyes of the LORD are on the righteous, and his ears are attentive to their cry; The righteous cry out, and the LORD hears them; he delivers them from all their troubles. The LORD is close to the brokenhearted and saves those who are crushed in spirit. The righteous person may have many troubles, but the LORD delivers him from them all.
In Lament For A Son, Nicolas Wolterstorff, a Yale professor who lost his son in a mountain climbing accident explains:
God is not only the God of the sufferers but the God who suffers. The pain and fallenness of humanity have entered into his heart. Through the prism of my tears I have seen a suffering God. It is said of God that no one can behold his face and live. I always thought this meant that no one could see his splendor and live. A friend said perhaps it meant that no one could see his sorrow and live. Or perhaps his sorrow is splendor.
I'm grateful that in the Christian tradition Christ came to earth, suffered, and died on the cross for human beings' sin, so that we could have a relationship with God. Christ understands our suffering and is with us in it. Unlike our "get-over-it" culture, we need time to grieve our ambiguous losses. God comes close to us as we mourn and weep. He listens for our cries. It is his nature to be near those who are suffering.
Blessed Are Those Who Mourn For They Shall Be Comforted is taken from Matthew 5:4
Support HuffPost
The Stakes Have Never Been Higher
Related
Popular in the Community