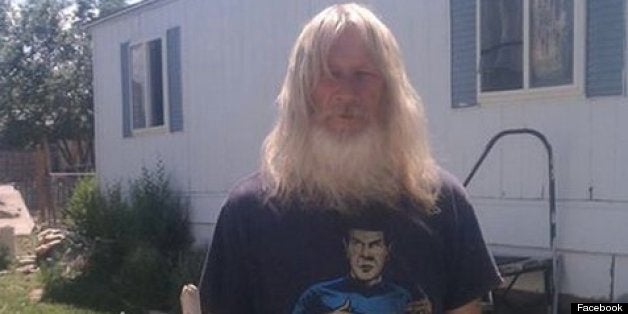 In the arrest, a police chief accidentally Tased his partner and himself.
According to a suit filed July 26 in U.S. District Court, acting police chief Andy Rodriguez and officer G. Cruche responded to a neighbor's ongoing complaint about cats on the property of L.J. Faith in August 2012.
A police report obtained by The Huffington Post states that "several cats belonging to Faith were running around and defecating" in a neighbor's yard, and a "very strong odor of cat urine" filled the air.
In a phone interview with HuffPost Aug. 6, attorney Charles Pelkey described his client, who is legally blind, as "the local cat guy," and said that people would "leave cats" in his yard.
Pelkey could not provide an exact number of cats that reside around Faith's trailer home, but photos from Faith's Facebook page indicate that he currently cares or has cared for at least 13 cats.
According to the police, Faith became irate when officers question him. He told Rodriguez and Cruche that people had harmed and even killed his cats in the past.
The police claim Faith used foul language, telling officers to leave his property. "Write me a ticket or get the f**k out," Faith allegedly told Cruche.
When Faith wrapped his arms around a wooden post near his trailer, officers struggled to remove him. Rodriguez, who had received Taser training earlier that day, decided it was time to put act. But it didn't go well.
"I deployed the Taser to Faith's left side arm. During the attempt to control Faith's arm, I realized the Taser was not having a meaningful affect [sic]..."
Not deterred, the officer loaded another probe, but something went awry:
"As I was attaching [another] probe cartridge to the Taser, I had the sensation of falling backwards... I recall the Taser discharging... a probe had penetrated my right index finger... I pulled the probe out of my finger and was going to reload with a second probe cartridge when officer Cruche told me he had been hit as well. I looked over and [he] was bleeding from the top of his head near the hair line."
Faith offered a more succint summation of the incident in a Facebook status update from Aug. 31, 2012:
Pelkey maintains that Faith's "constitutional rights were violated." He told HuffPost that the Taser stun temporarily caused Faith to completely lose his already poor eyesight for about an hour and a half.
Related
Before You Go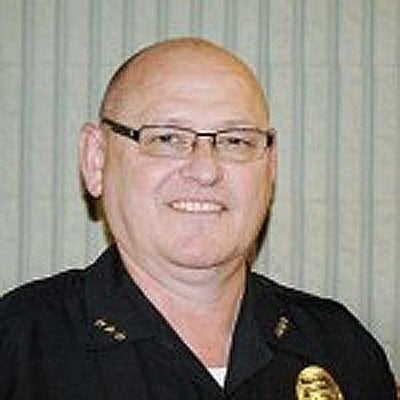 LOL Cops
Popular in the Community