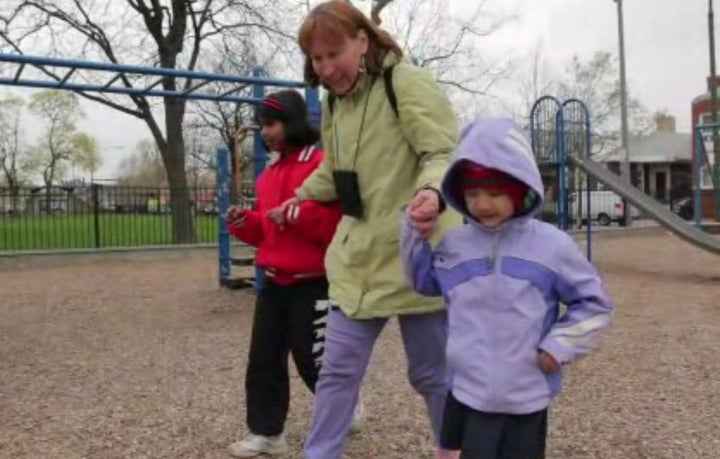 Alan and Paula Sprecher of Chicago, both legally blind, understand how to face the daily obstacles of a darkened world together.
They decided to adopt two visually impaired girls, hoping to show them the same.
The Sprechers teach Rupa, 10, and Aihua, 6, how to live a normal life despite their impairment, guiding them through everything from finding their way in public to recognizing coins by size and weight.
Both legally blind since birth, the Sprechers wanted to help their own children overcome the same difficulties they faced growing up. Paula Sprecher told the Chicago Tribune:
"We could have had our own children, but we knew they would be visually impaired. We just knew that there were children who were out in the world who needed homes who already were visually impaired."
Originally from India, Rupa came to live with the Sprechers last year. The bubbly, extroverted 10-year-old now plays the piano and loves dolls. Alan Sprecher described the change she brought to the family to the Chicago Tribune:
"When we went to India to adopt Rupa, we came back with this extroverted child...who was outgoing and always bubbly and talks to everyone. So it's like, 'Well maybe she's going to draw the two of us out of our shells.'"
Six-year-old Aihau, from China, has been with her new family since January. She's still adjusting and learning English.
"It remains to be seen what kind of personality she's going to have. From what we were told she's probably more introverted like us."