Crosley had no idea that an electrical short set her Grady County, Okla., cabin aflame as she slept soundly on Sunday morning, but her disabled Dachshund, True, sensed the danger, according to the news outlet. The rescue dog woke his owner, and she was able to get out of the burning house with her baby, Jace.
True was able to save his family despite his severe disabilities, and he's not the only adopted dog out there protecting his owners.
Tank, a 7-month-old Boxer-Mastiff mix, instinctively knew to get his owners' attention when he noticed a fire in the North Carolina family's laundry room, KHOU reports.
They told KHOU that they are certain the rescue was Tank's way of showing his appreciation.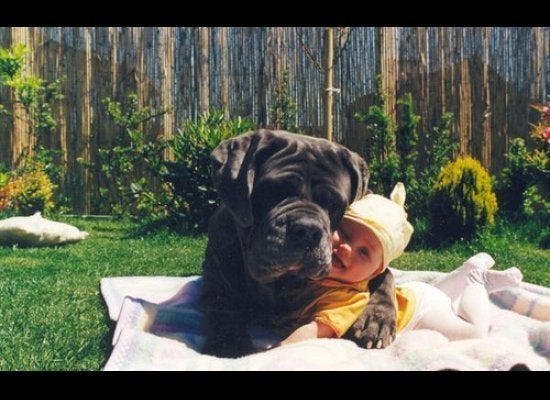 Animal Hugs
Popular in the Community