No vision? No problem. No hearing? No worries.
When it comes to soccer, Carlos finds a way to enjoy the game. In a recent YouTube video uploaded by Hélio Surdos, the blind and deaf friend of Surdos is seen experiencing the World Cup game in a very unique way.
According to a translation of the video description:
On 6/11, I woke up in the morning with the desire to call my friend Carlos (who is blind and deaf) to watch the opening of the World Cup, but I needed some adaptions so that he could understand better! Beyond brail books, we (Regiane and me) also opted for tactile communication to convey some information: fouls, cards, teams and shirt numbers of players.
The video is about 12 minutes long, but to see Carlos experience a goal for Brazil, skip ahead to the ten-minute mark.
You might want to grab your tissues, though.

Before You Go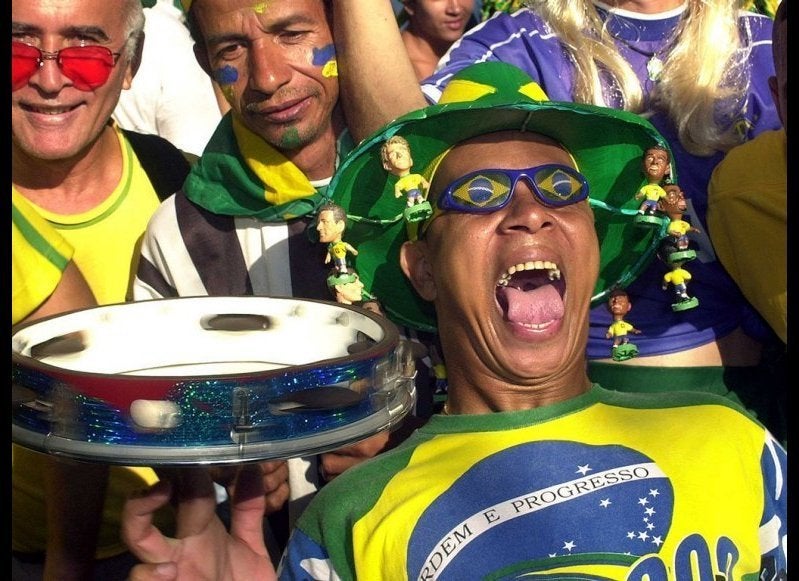 World Cup Fans
Popular in the Community