One woman's desire to help her 12-year-old blind poodle inspired her to create a device that protects vision-impaired dogs. Now, the device is being used in shelters to help blind dogs that might not otherwise be adopted find a permanent home.
Sylvie Bordeaux created a halo-like device and called it Muffin's Halo after her toy poodle Muffin. It protects vision-impaired dogs of all sizes from hurting themselves around their homes and outdoors. The halo attaches to the dog with a vest-like harness and a rod around the dog's head to alert it to walls and other barriers. It still allows the dog to eat, drink and play like it would without wearing the halo.
The halo "makes them feel very cuddled and it eases their anxiety, because a lot of blind dogs have anxiety," Bordeaux said. "They get scared. But this gives them their confidence back. It's like their little superpower."
Bordeaux donates these halos through her non-profit, Second Chances for Blind Dogs, to shelters and rescues all around the world. A shelter can contact the non-profit, and Bordeaux says she does her absolute best to raise money for each and every requested halo. Lucky Puppy Rescue in Studio City, Los Angeles, is just one example of where Bordeaux's halos have given blind dogs a second chance at adoption and a normal life. Dogs do not have to wear the halo forever (even though some do) because many are able to map their surroundings through smell. The halo serves to restore a dog's confidence to navigate new environments.
The best part for Bordeaux is helping dogs get a second "leash on life," as she calls it. "Blind dogs are number one on a 'to kill' list in a shelter," Bordeaux said. "But they're getting adopted now because it's taken the stigma away. So many are getting adopted now ... the ones with their halos," said Bordeaux, noting how many families are hesitant to adopt a blind dog thinking it may be a lot of extra work. To Bordeaux, the work is minimal and worth it.
"I'm going to create a huge movement around the world for blind dogs. I can't rest until I have that accomplished," Bordeaux said.
With Second Chances for Blind Dogs now sending halos to shelters as far as Israel, she is on her way to doing just that.
This story is part of a partnership with USC Annenberg to explore what's working in Los Angeles and beyond.
Related
Before You Go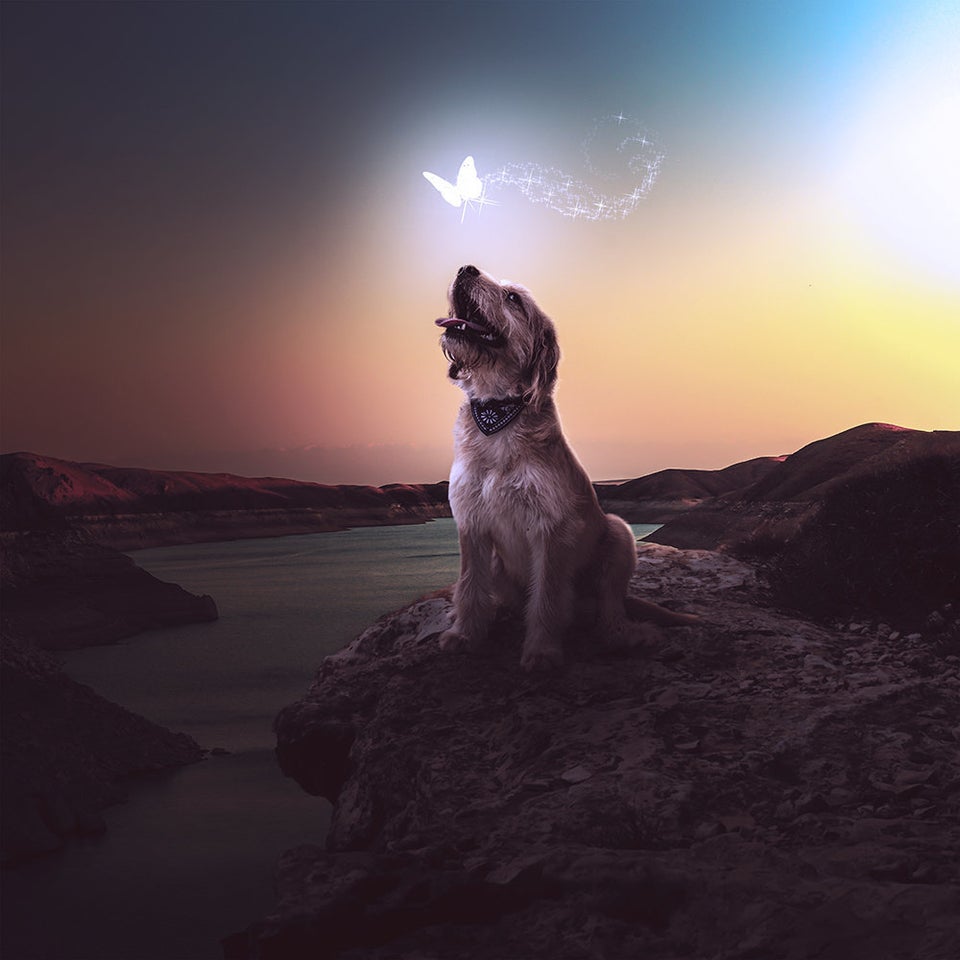 Photographer Uses Photoshop Skills to Help Shelter Dogs
Popular in the Community