A blind dog can go on walks again thanks to his new seeing-eye cat.
According to the Sun, Terfel, 8, spent a lot of time in his basket after he was diagnosed with cataracts. Owner Judy Godfrey-Brown, a 57-year-old retired civil servant from North Wales, said he kept bumping into things around the house.
One night, Godfrey-Brown welcomed in a stray cat. She watched as the cat approached Terfel, and led him out of confinement and into the garden, the Sun reported.
"I've never seen anything like it -- most cats and dogs hate each other," she said.
Story continues after photo The feline seemed to sense Terfel's condition, Godfrey-Brown told the paper. So she adopted the stray, and named her Pwditat. She's been keeping Terfel safe ever since, according to the Daily Mail.
"She uses her paws to help guide him," she told the Sun. "They are glued to each other and even sleep together now."
Pwditat and Terfel aren't the first pair of unlikely animal friends we've seen. Scroll through the slideshow below for more surprises.
Before You Go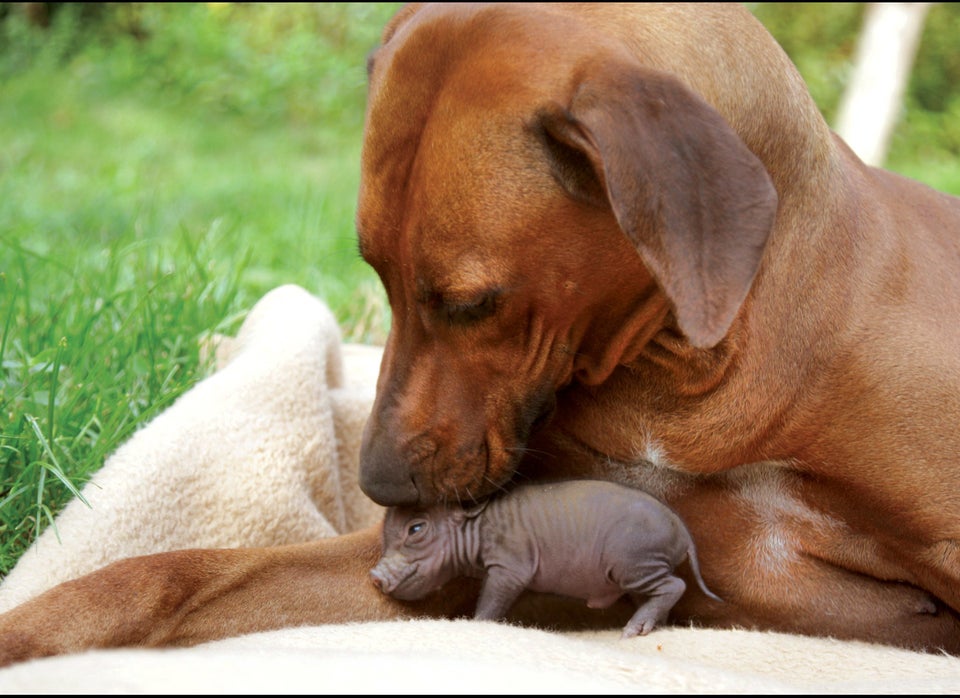 Unlikely Animal Friendships
Popular in the Community