Adrianna Kenebrew has a ferocious passion for gymnastics.
That passion is apparent to all spectators the moment she steps up to the mats. They also notice, however, the special corrective glasses she must wear to be able see any of her surroundings at all.
The 11-year-old Texas native was diagnosed with congenital glaucoma when she was 5 months old. After more than a dozen surgeries, her doctors were able to preserve her remaining vision, but that still left her legally blind at 3 years old -- nearsighted and lacking peripheral vision, reported Today.com. But her positive attitude and endless spirit for pursuing a sport she loves almost makes her forget her disability at times.
"Every so often it occurs to me that I can't see," Adrianna told Fox26.
Her confidence clearly shows during competitions, where she frequently receives high marks on her performances from the vault to the balance beam to the uneven bars. And she does so without extra assistance, other than verbal cues from her coaches.
"The gym is one of the only places where there are no real accommodations for her. Everything is the same. She gets on the same balance beam as everybody else," her mother Asha Kenebrew told Today.com. "I don't know, but I think that may be why she loves the sport."
Adrianna may be legally blind, but she has an incredible vision for herself. She hopes to become the first visually impaired athlete to win an Olympic gold medal in gymnastics, and last year received a Female Athlete of the Year award in her region.
"I just think of it as my vision making me work harder for what I'm trying to accomplish," she told Fox26.
Before You Go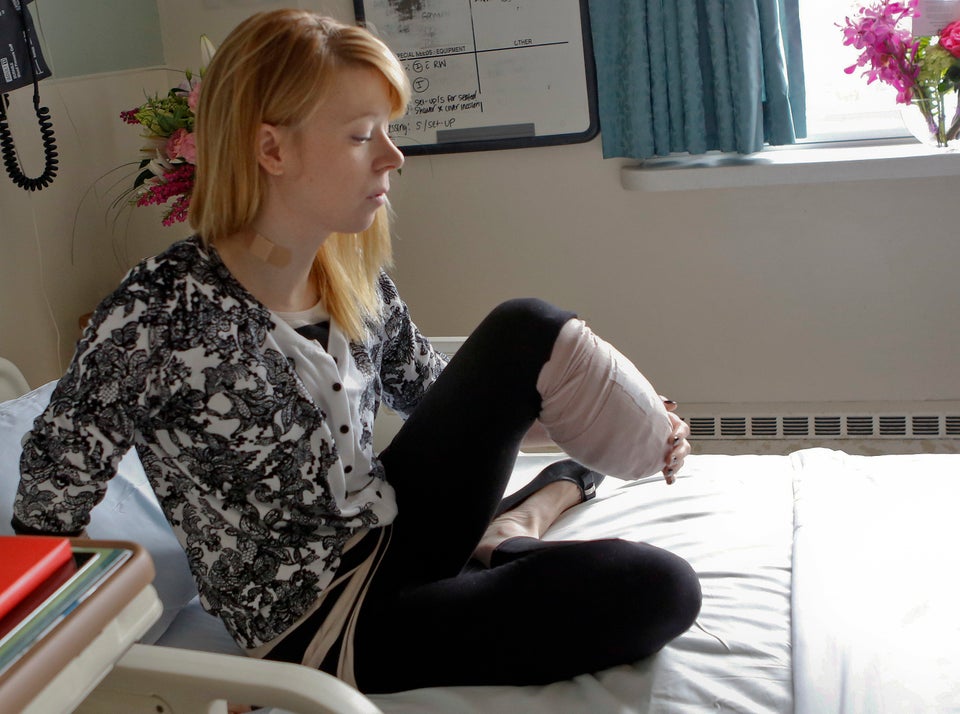 Boston Bombing Victim Vows To Dance Again
Popular in the Community