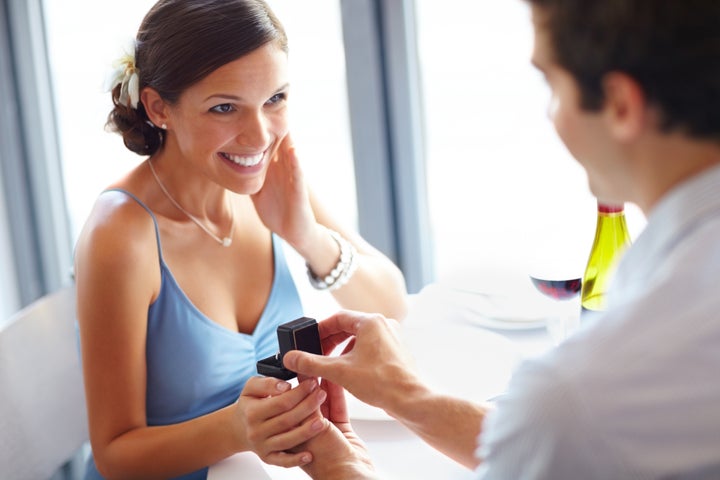 Before you are blinded by love a second time and decide to remarry, I highly recommend you perform a legal checkup to make sure everything is in order. If something does not seem right or needs to be changed again, now is the time to do it. Too many divorced individuals do not make changes until it's too late, which may impede plans with spouse #2. With a new marriage pending and a magical life awaiting you, your legal checkup should include a review of the following:
CHILD SUPPORT ORDERS
If you are a custodial parent receiving child support, you need to consult with an attorney to determine if the amount you receive will be affected by your remarriage. Specifically, ask if your new spouse's income will be considered by the court should your ex seek a reduction of the amount you receive.
SOCIAL SECURITY BENEFITS
Many divorced or widowed seniors receive Social Security from their former spouses, and remarriage can affect benefits. If you are a widow(er) or divorced and you remarry before age 60, you will not be able to receive Social Security retirement benefits based on your deceased or divorced spouse's work record. You will still receive benefits, however, as long as you remarry after age 60. You may also be able to collect spousal benefits from a new spouse if those benefits are higher.
ALIMONY
If you are receiving alimony from a divorced spouse, it will end once you remarry. And depending on the laws in your state and divorce settlement, alimony may end even if you simply live with someone else! These states include Alabama, Colorado, Iowa, Kansas, Montana, Rhode Island, South Carolina, Texas and Utah.
RELOCATION AFTER DIVORCE AND REMARRIAGE
You are about to get remarried. But what if your fiancé's job is transferring him or her out of state and your divorce agreement says you cannot relocate? Without consent from your former spouse, most court orders would hold you in contempt of court if you were to relocate. Your ex may seek a restraining order preventing you from leaving. However, a court may modify the agreement if it is in best interest of your children and does not interfere with financial opportunities. But before you say "I do" again -- especially when you are offered a new opportunity and face potential relocation -- seek the advice of an attorney.
GUARDIANSHIPS
If you have children, your will most likely included a guardianship clause in which you named a primary as well as an alternate person to care for and raise your child if you and your spouse passed away. But now that you are divorced, you may wish to revisit this document to update it. For example, during your former marriage, you may have named in-laws to raise your children if you and your spouse were someday not here. However, your feelings for in-laws may changed when you remarry. Unless you physically change your will before you say I do again, what is stated in that document will be enforceable as your last wishes and will remain in place when you remarry. Visit your attorney before you say those words again!

DEATH OF CUSTODIAL PARENT
It is a common misnomer that upon the death of a parent who has custody, the ex-spouse automatically gets custody of the child or children. Though in most cases this would be correct, if you have strong feelings about who should raise your children upon your passing, and you state your wishes in your will, most courts will be willing to consider your appointment for another guardian before placing custody with your ex.
LIVING TRUSTS
If you and your spouse made a trust, the assets that were originally placed in it were most likely redistributed to each of you as your separate property. But when you are contemplating remarriage, you should consider making a new trust in your name alone and transfer those assets into your trust so that they remain your separate property. And by doing so, the trust would also contain language that sets out your wishes for how your assets are to be distributed upon your passing.
DIVORCE DOCUMENTS
What if you don't really know if your divorce is final? Note that the County Clerk accepts what you have stated on your marriage appliction as the truth, as you are signing it "under penality of perjury." Clerks do not have resources to research if information you have provided is correct. Before you say I do again, make sure you are divorced. Otherwise, if you find out that your first marriage was not terminated by the court, your second marriage will not be valid, and that invites a whole set of new problems.
"NUNC PRO TUNC"
And finally, make sure your ex completed the paperwork for your divorce and did not drop the ball! Fortunately, the courts have a solution to this common problem. Apply to the court for a Nunc Pro Tunc -- Latin for "please back date my divorce so I can get married."
Remarriage can be magical. The second time around offers a real chance at love and to reinvent yourself. In my 34 years of experience however, I have seen too many unhappy legal situations that stymied new relationships and could have been avoided if only divorced spouses had completed some simple steps to ensure a hassle-free, loving, prosperous and rewarding future.
Benjamin Berkley, Esq., author of "Before You Say I Do Again: A Buyer's Beware Guide to Remarriage" (2009) has first hand experience of client remarriage and its pitfalls, successes and failures. For the past 34 years, Benjamin Berkley has conducted a busy general law practice in Southern California that includes divorce, estate planning, family law, social security disability appeals and bankruptcy. He has also served as Judge Pro Tem for California's Orange County Superior Court. Berkley is the author of five books including his debut novel, "Against My Will" (September, 2012). benberkley.com

Related