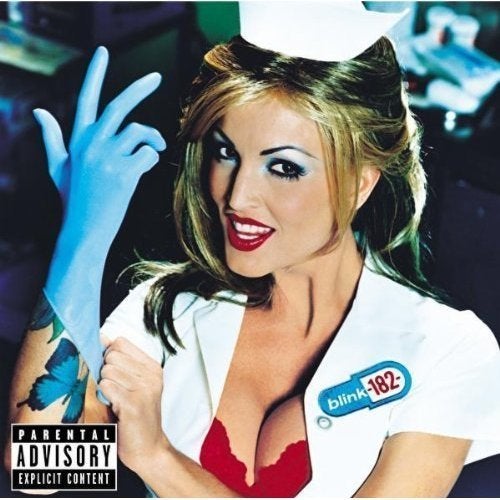 Blink-182's Enema of the State was the soundtrack to many a young boy and girl's high school years, and the 1999 CD's provocative cover image -- a nurse donning a glove and a saucy expression -- lives on as one of the iconic images of the decade.
HuffPost Entertainment recently posted a current photograph of Janine Lindemulder, the model and adult actress who appeared on the cover. Lindemulder went on to marry and and divorce Jessie James, and was also arrested multiple times.
David Goldman, the photographer behind the shoot, has been on a slightly less controversial path since the late '90s. Now focusing on portrait photography and documentary work, Goldman told HuffPost he "didn't really know the band" before getting the gig. "It wasn't really my kind of music," he chuckled. "I put together my team and we came up with what you see."
Goldman, who was transitioning from assisting to shooting, said the glove was inspired by the album's working title. "Up until the very last minute, the album was going to be called Turn Your Head and Cough," he said. "And that's why I came up with the idea of the glove. Obviously an enema is not really a glove type of thing. I thought it was a good visual."
Being connected with such a recognizable photo, however, didn't necessarily work wonders for Goldman's career. "To be totally honest," he said, "it didn't have the effect I thought it would. You always think there's going to be one thing that you blow up from, but that didn't really happen. It was just another good thing that happened, and it went in my book."
Goldman eventually moved to Brooklyn and transitioned from shooting musicians to "more literary, intellectual types" and contributing portraits to "60 Minutes." He also traveled to Ethiopia to document the effects of obstetric fistula, a birthing injury with a high infant mortality rate that often leaves mothers incontinent or paralyzed.
"It's really good for me because working with celebrities for so long, it's great for my book and I enjoy doing it because I love music but it doesn't give you the sort of moral and human feeling that helping people who don't have access to certain things that we have access too does," Goldman said. "I find that to be the most satisfying in a sense."
View never-before-seen outtakes from the shoot in the gallery below. After the gallery, view images of the original album cover and a mug shot of Lindemulder from 2011. For more information on David Goldman, please visit his website and blog.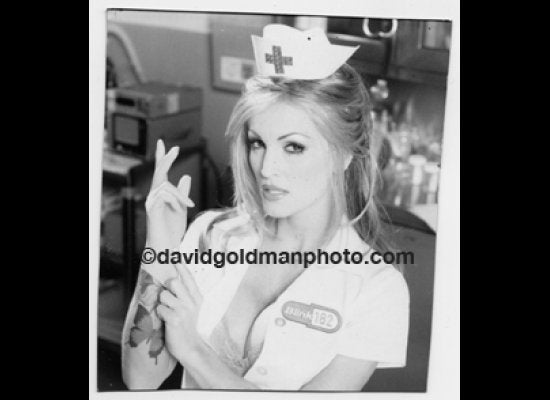 'Enema Of The State' Cover Outtakes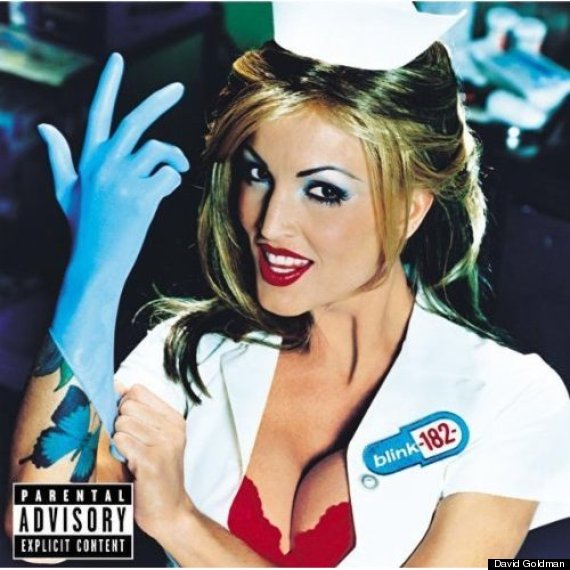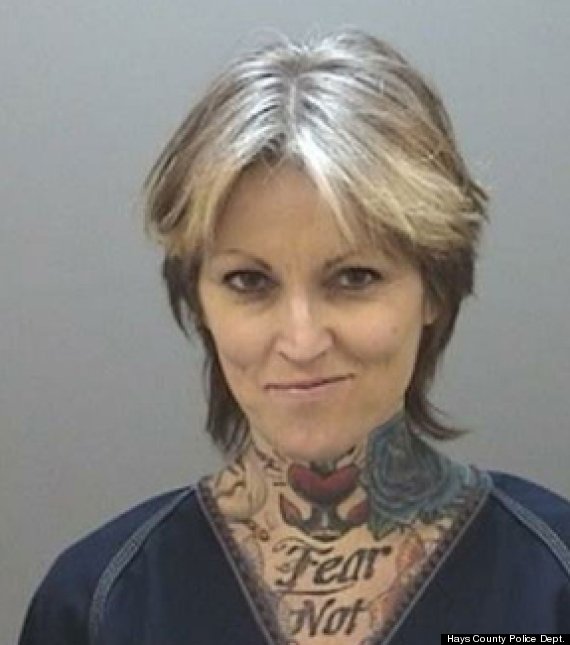 Popular in the Community